I just love the holiday season, and Thanksgiving might be one of my favorite holidays because it's a great time to get together to see family and friends. Because of the season of life we're in, it means we are often accommodating to feeding and entertaining children who come over for these family and friendsgiving get-togethers. Eating is still hit or miss for us with a toddler, so keeping him occupied while food prep is happening is key. I love putting crayons and stickers out for the kids to get a little crafty with before they eat dinner!
In my head I'd like to think I can create amazing Pinterest-inspired tablescapes, but in reality, I'm barely getting by, so this Thanksgiving kids' table setting is very accessible for anyone using some basic festive items you can get at Target or Amazon. Some of my decor like the chair backers and plates I picked up on sale from Pottery Barn Kids in previous years, but you can find pretty similar pieces out now like these backers and plates that are adorable. I found some other kids' table decor items that are on sale like these plates, bowls, placemats and napkins.
I've included a few tips below for keeping the kiddos happy and occupied while the adults are mingling or doing food prep.
Tips for Keeping Kids Entertained during Thanksgiving
Crayons with built-in coloring placements are perfect for the kids' table, and it also gives you the opportunity to talk to your kids about what they're thankful for this season so you can write down those memories. I'm a sucker for my my kid's homemade art, so having him color a place setting every year and seeing how they progress over the years is something I plan to do for the next few years. We are having our second annual Friendsgiving ( pot luck get-together with all my yummy holiday favorites) so I'll probably use this tablecloth for a larger kids' table.
These cute pumpkins are festive and are great way to bribe the kids to eat some veggies. These little jelly pumpkins are delicious, too.
Give them some things to keep them entertained after dinner, too. I've filled the chair backers with fall stickers, playdoh and bubbles, which are all some of Braden's favorite things right now.
Make things personalized. I love the little place card settings, as it makes each child feel special and causes them to know they have specific spot claimed at the table which, in turn, might make them stay put for a little longer than usual. 🙂
I feel like I'm learning new tips all the time about being a mom and dealing with toddlers. If you have any secrets for making the holidays fun and stress-free for the whole family, I'd love to hear them!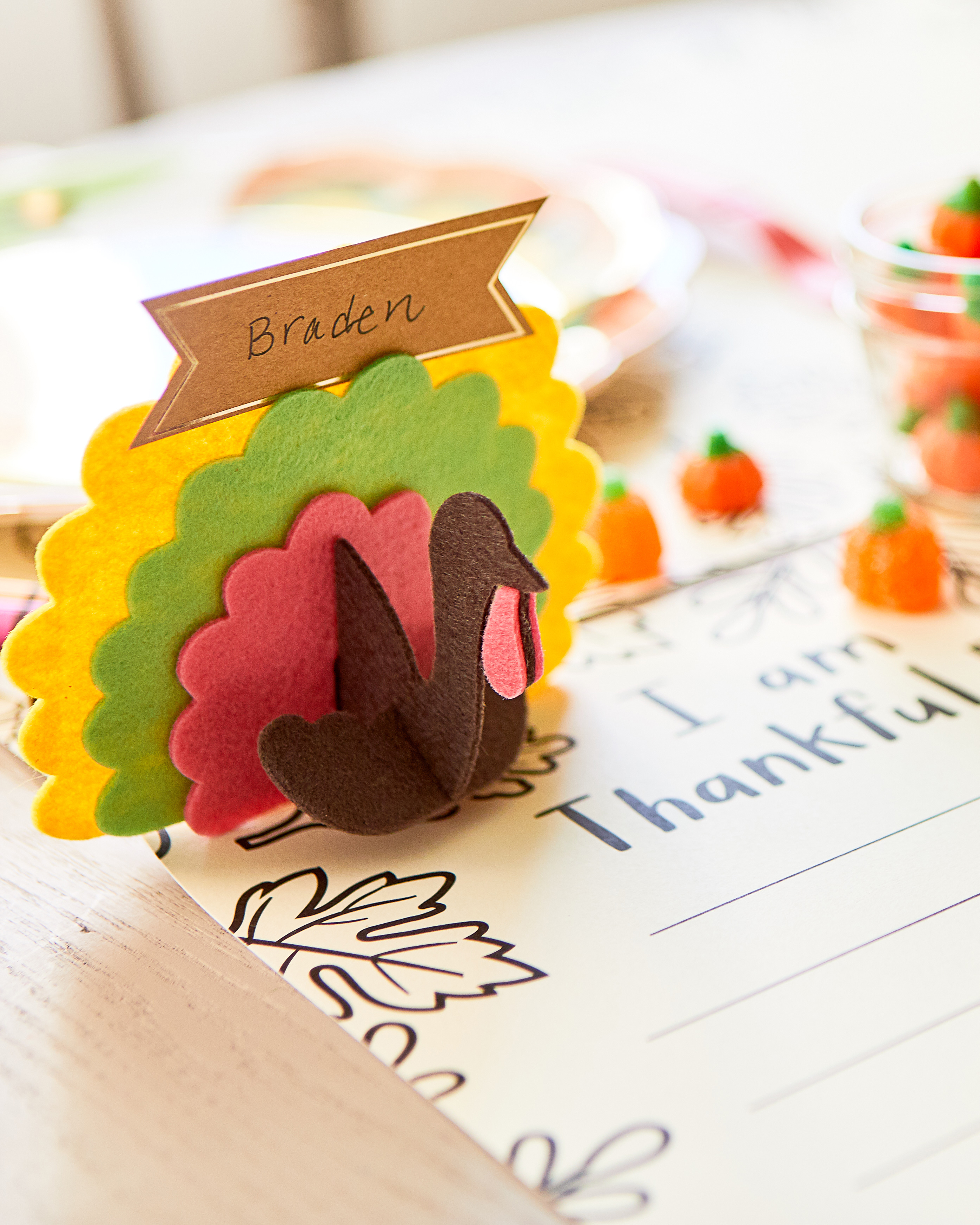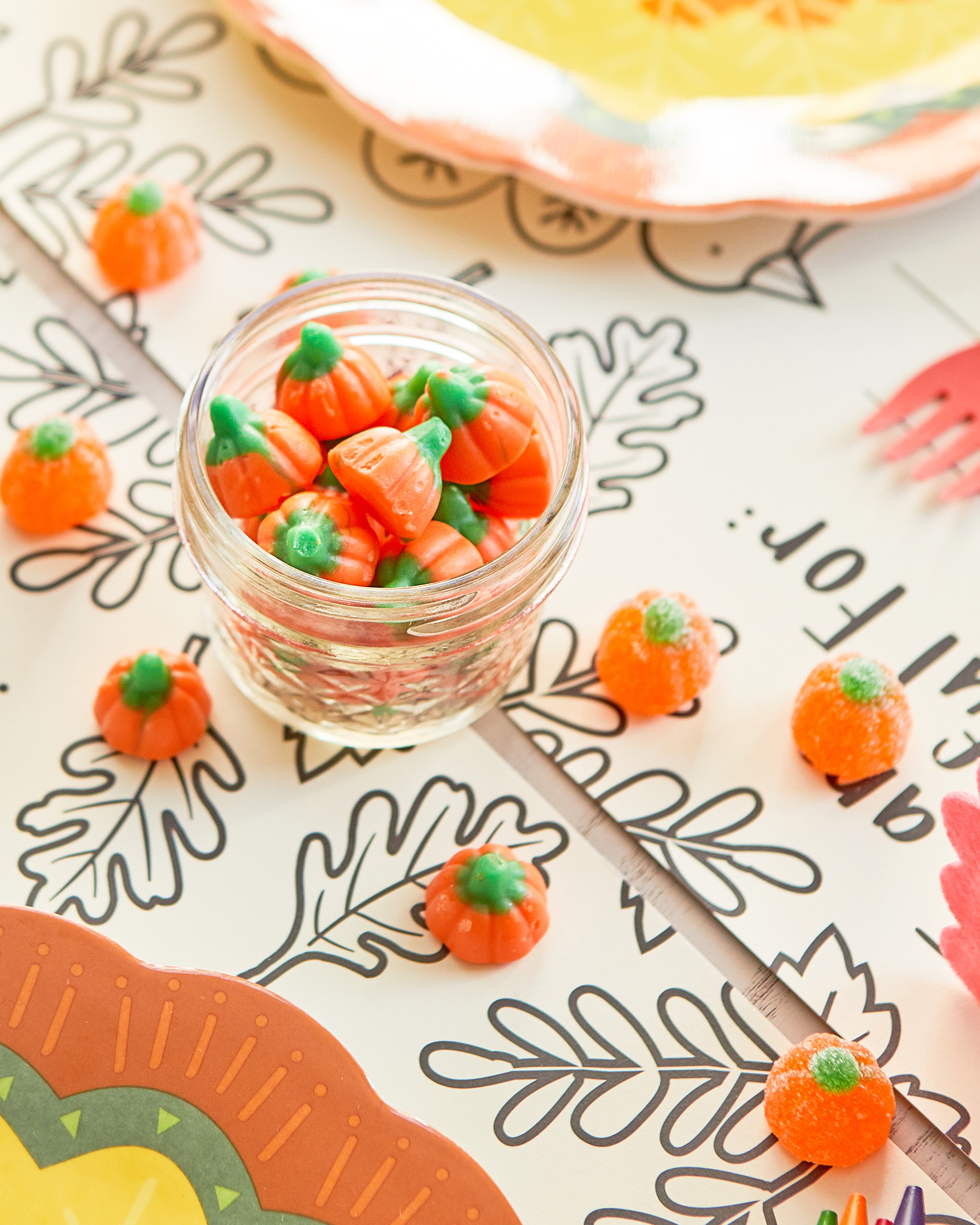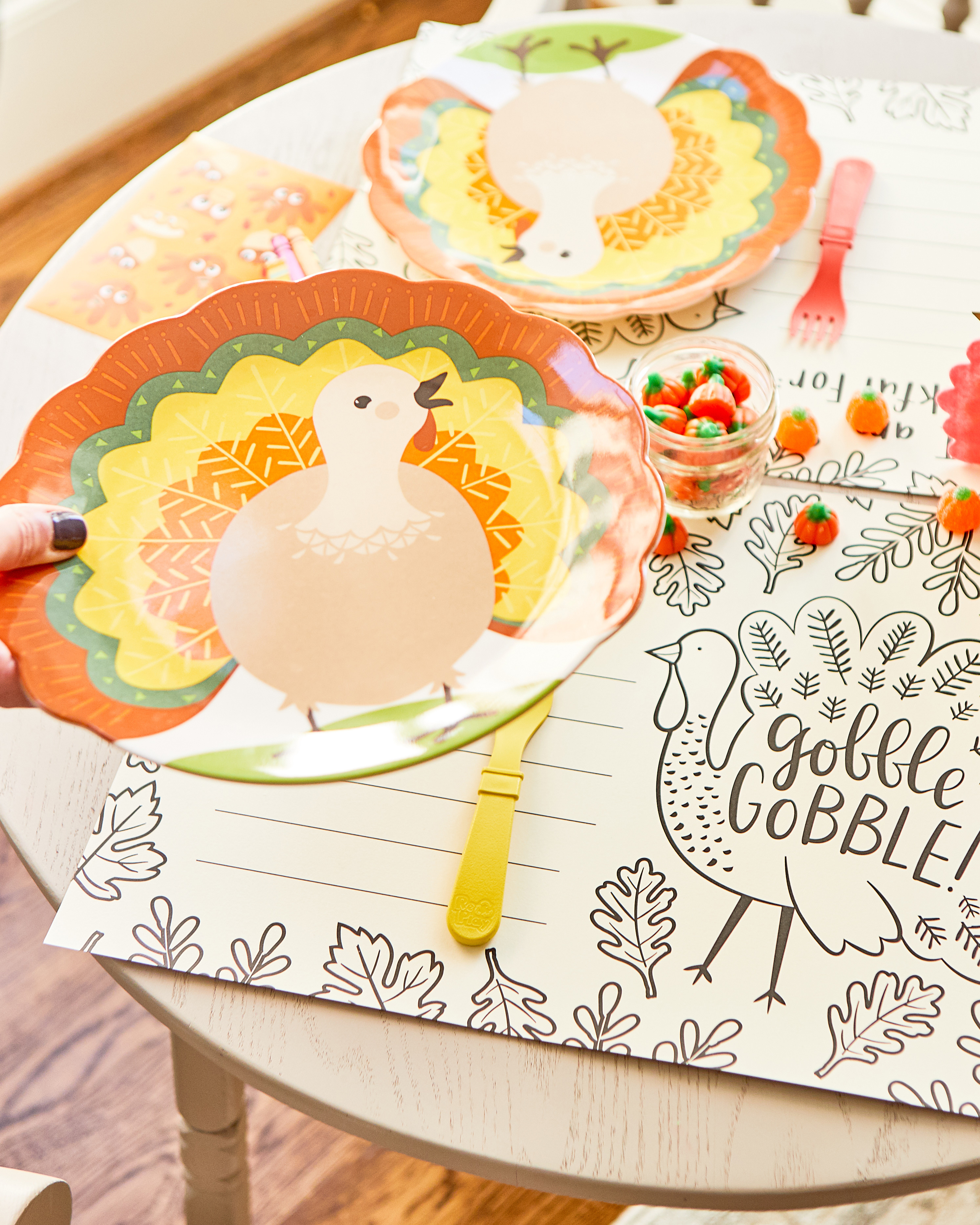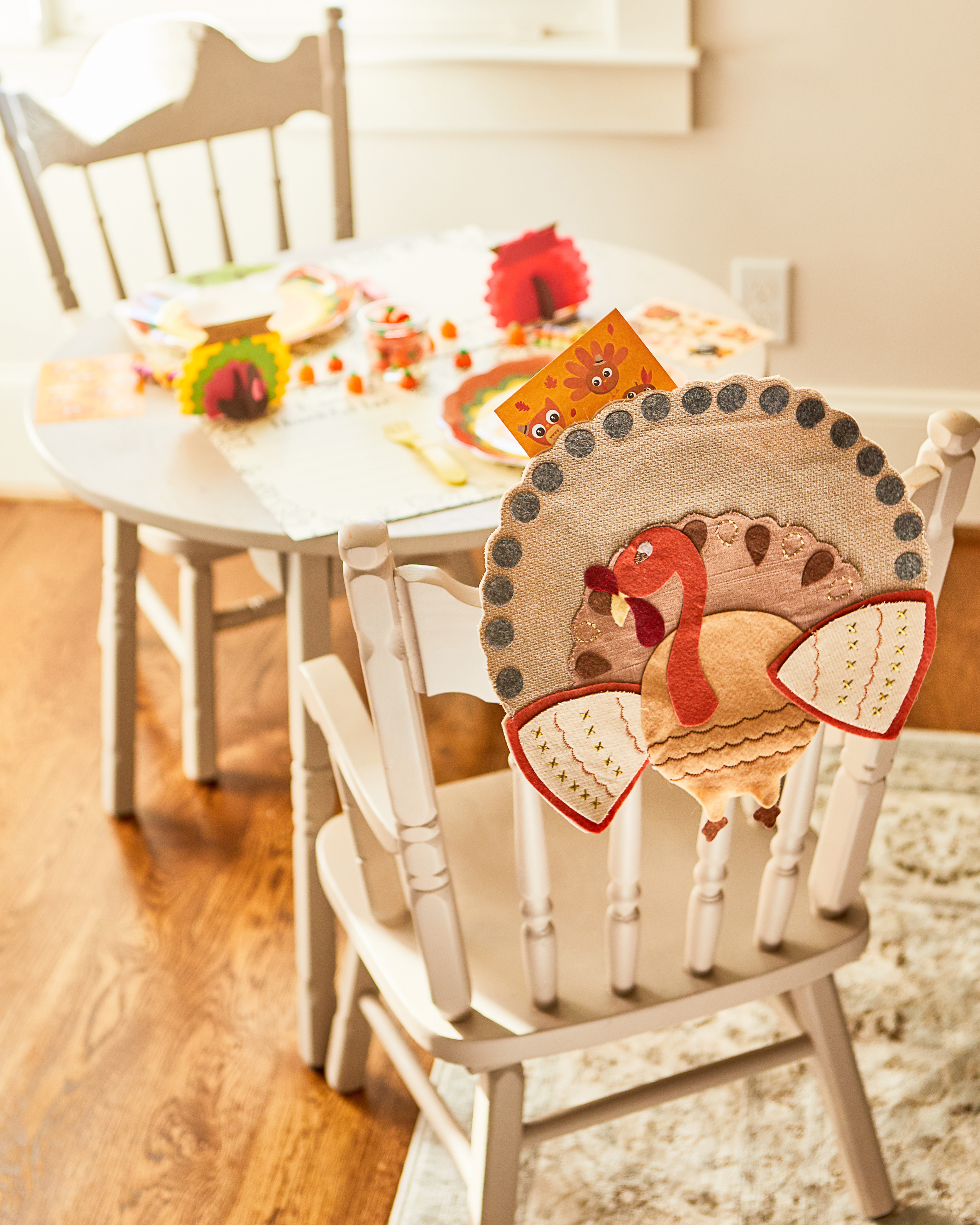 This table and chairs are my husband's from his childhood. He can remember eating at this table with his siblings during the holidays, and I just love that we have it now and Braden is using it everyday. I have dreams of B and his cousins eating together at this little table! We did repaint it to make it feel a little more modern.