A quick update on the home front: Insulation and drywall are complete now as of a few days ago, and things were getting prepped so the trim, cased openings and other carpentry details can get started.  It really takes awhile to get the drywall details finished properly and to fill and sand the walls down so they'll be smooth as possible.
We selected a garage door, but because it's a bit of a custom size and look, it'll take awhile to get made. I think a temporary door of some sort will get put on soon because a lot of materials will end up getting stored in the house now. Doors were delivered this week, so those will go on soon. We made 90 percent of the decisions on the flooring and tile last week. We're heading over there this morning to meet with the cabinet makers and draw out life size sketches of what we have come up so they can get start with making some of the shelves, cabinets an built-ins in the house. Then, we're heading out of town for a family wedding this weekend.
More soon!
LL
The master bedroom, all the bathrooms and the laundry room where insulated for sound control.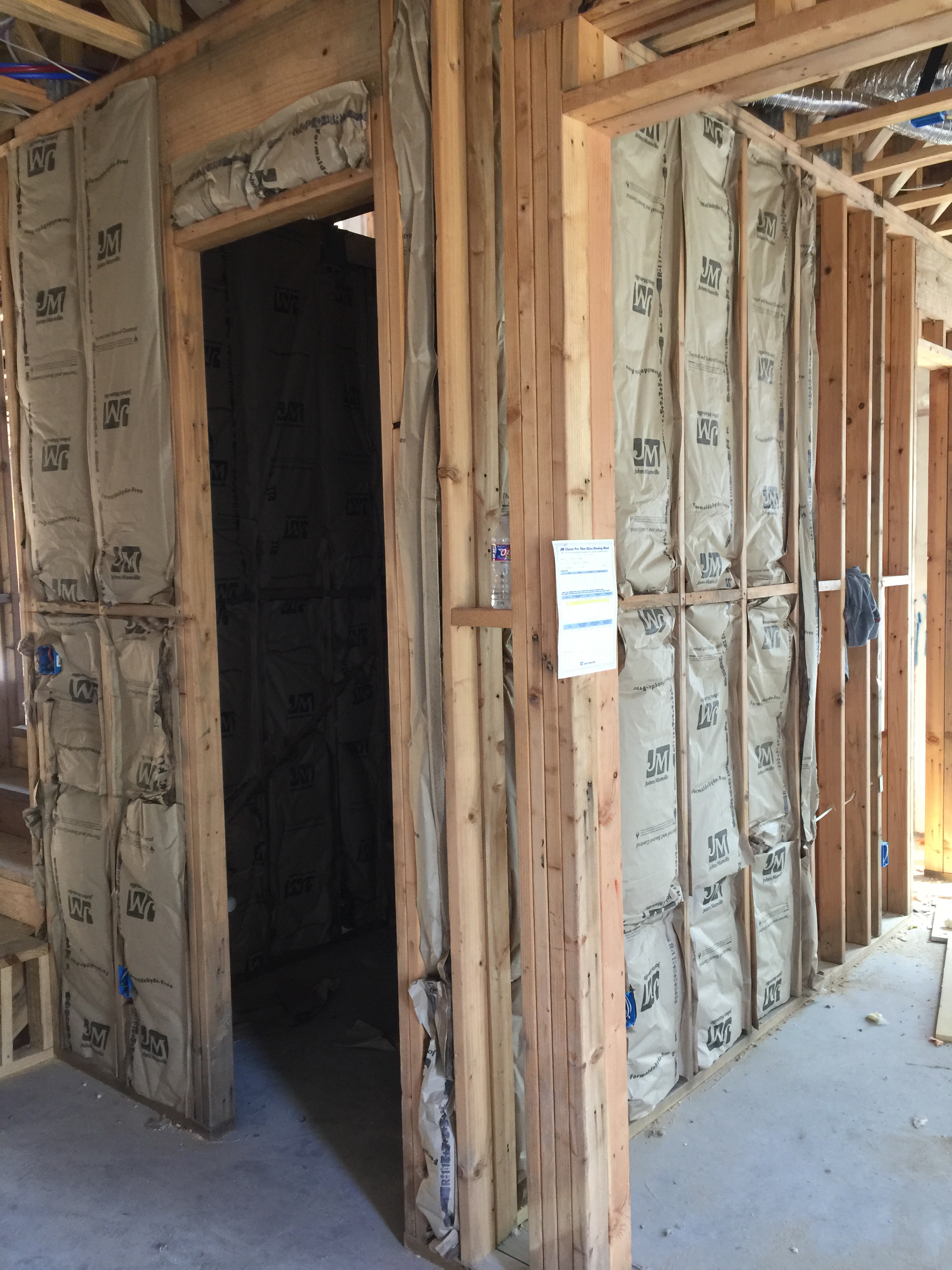 We chose to use BIB insulation (Blown in Blanket) because it offers increased sound control and increased energy efficiency.
The white blanket gets stapled to the stud and then the insulation gets blown in to fill 100% of the space.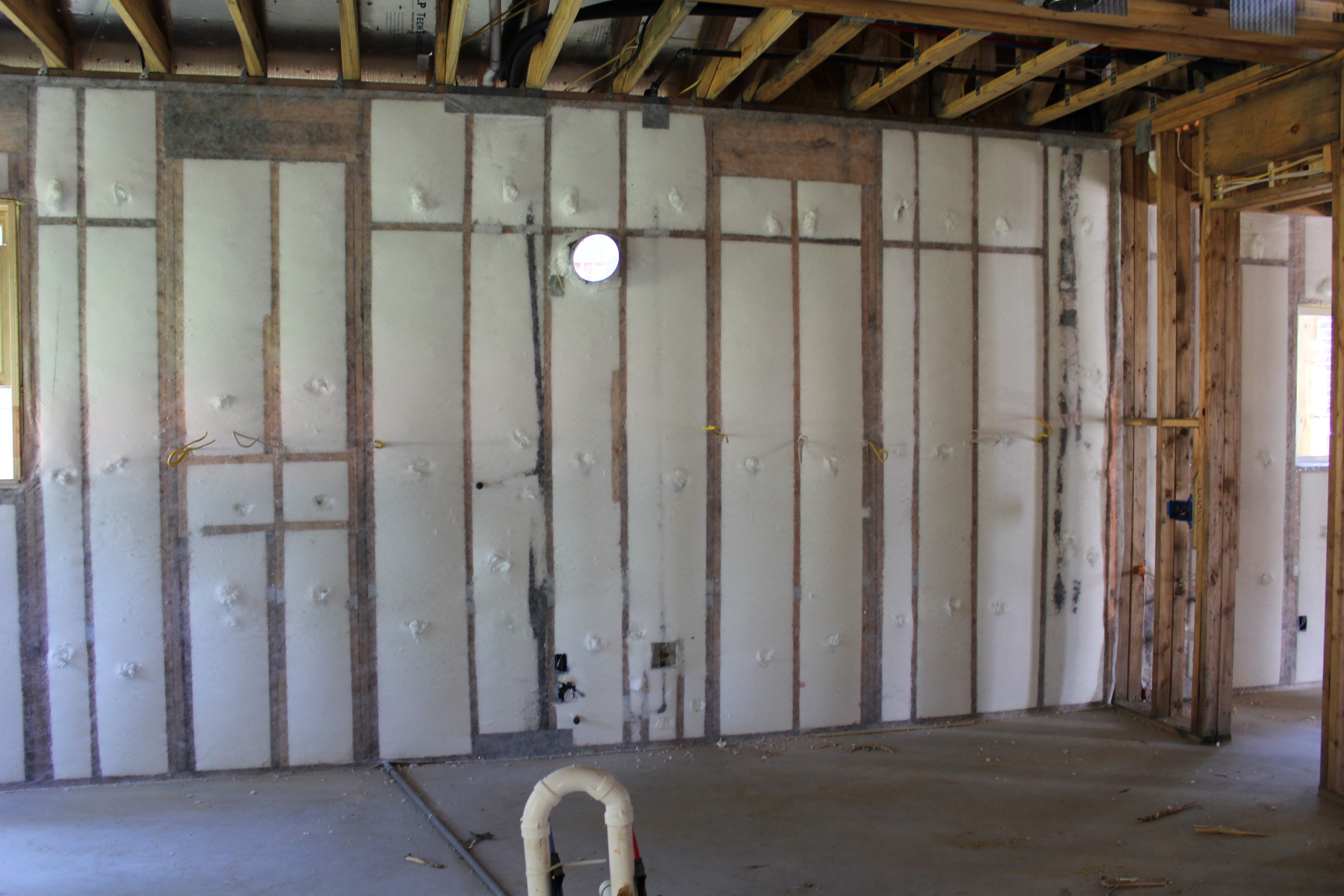 Master bedroom ceiling after the first day of drywall (looks pretty rough)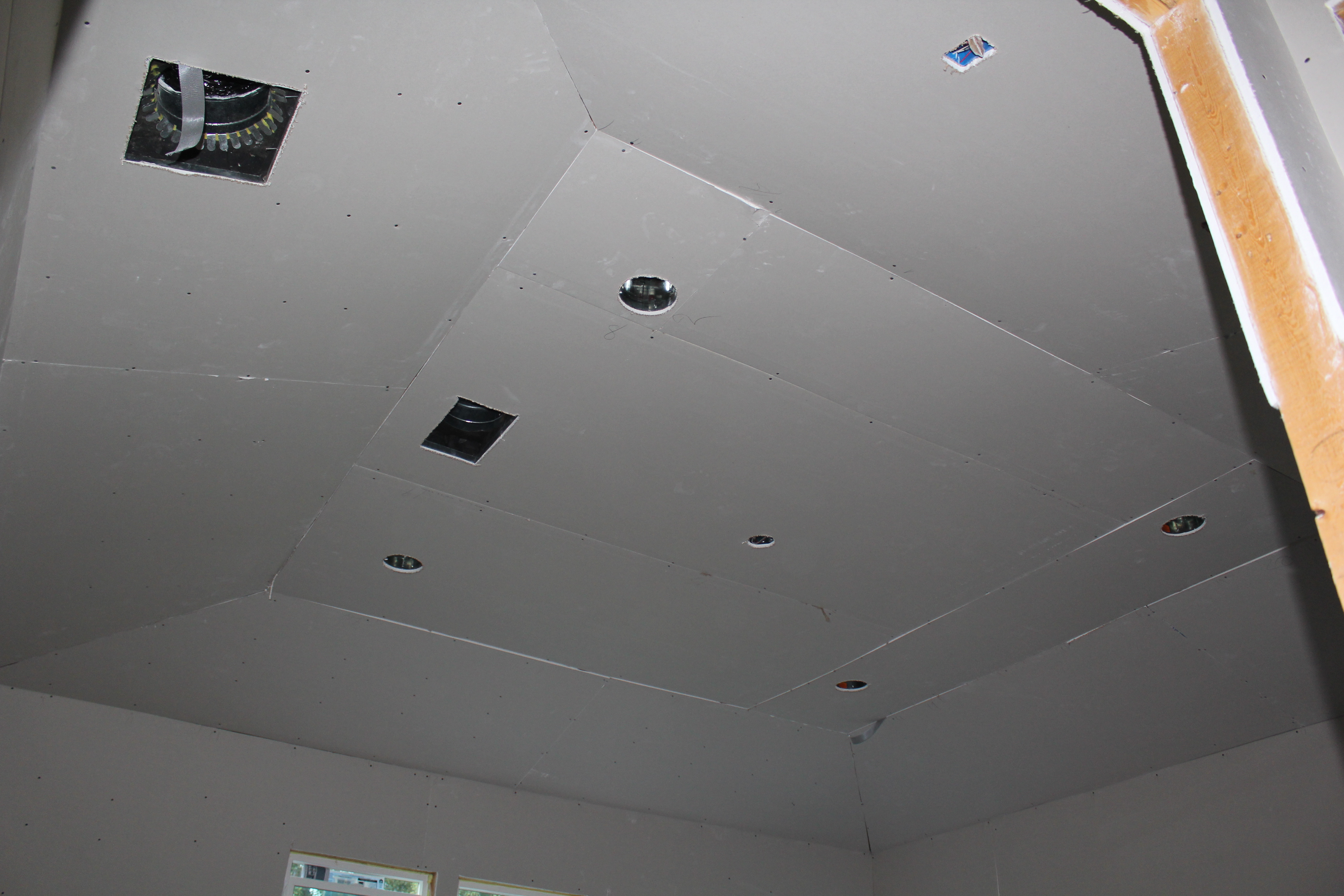 Master bedroom ceiling after drywall tape, mud and sanding.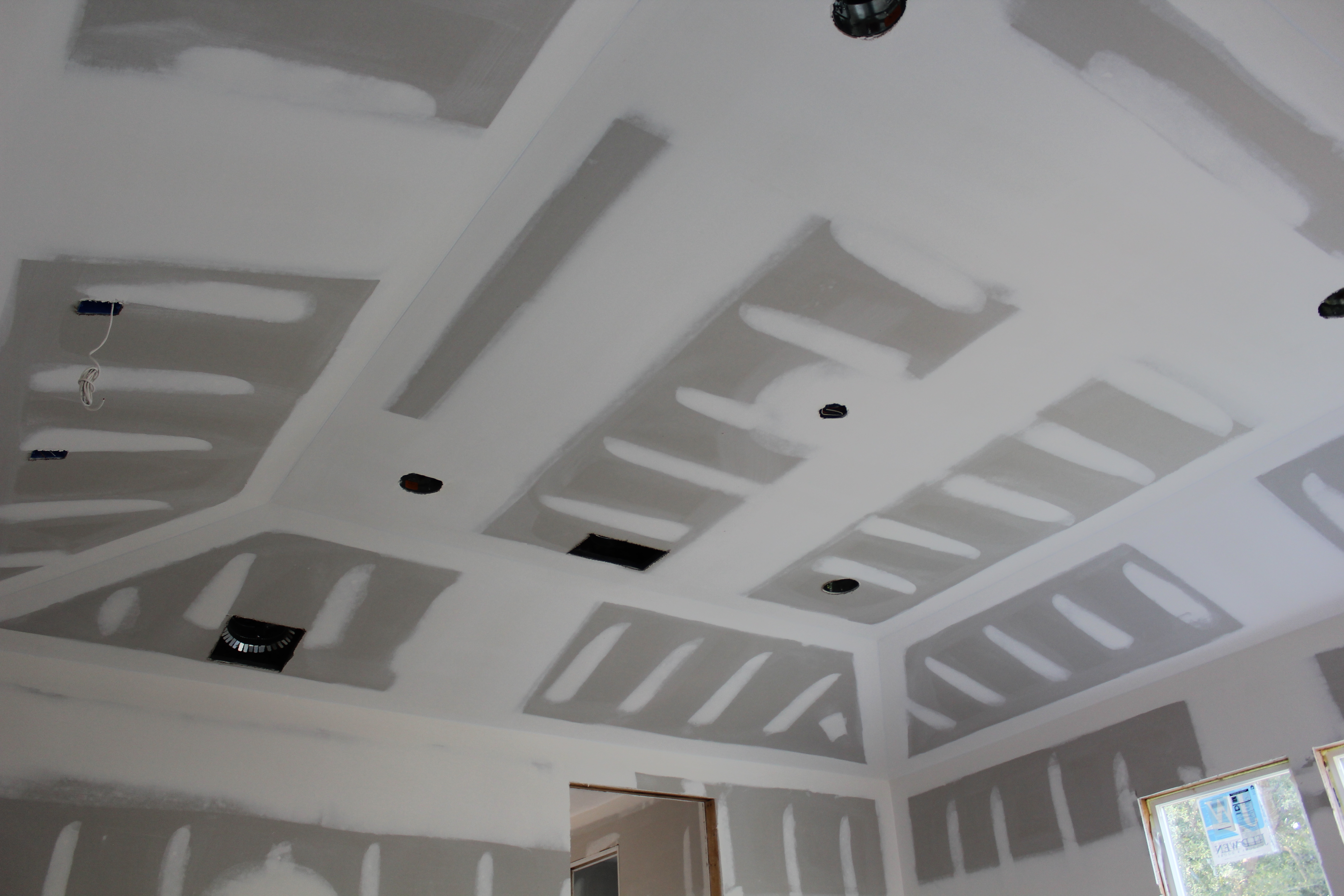 Living room is starting to take shape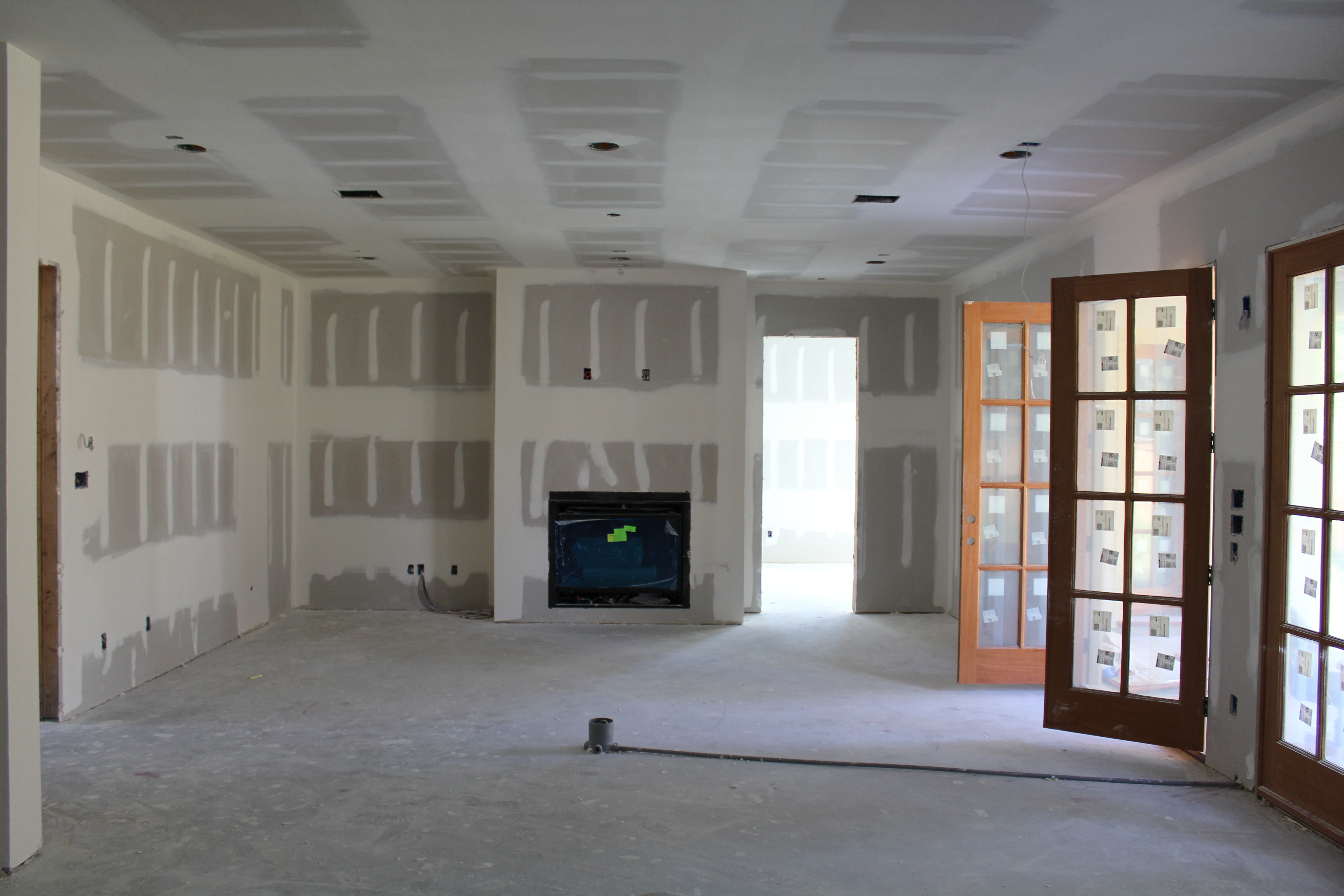 Save
Save
Save
Save
Save
Save