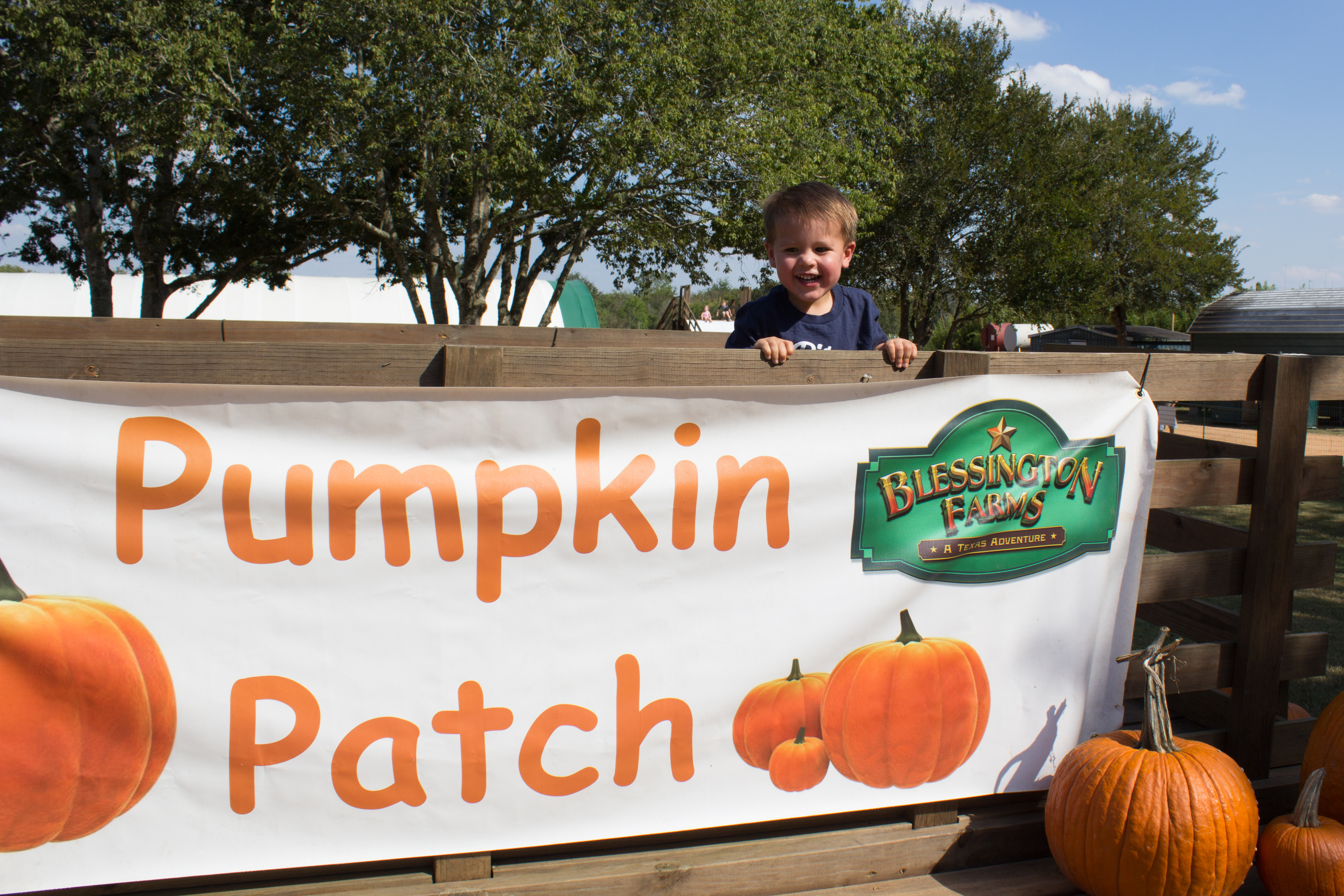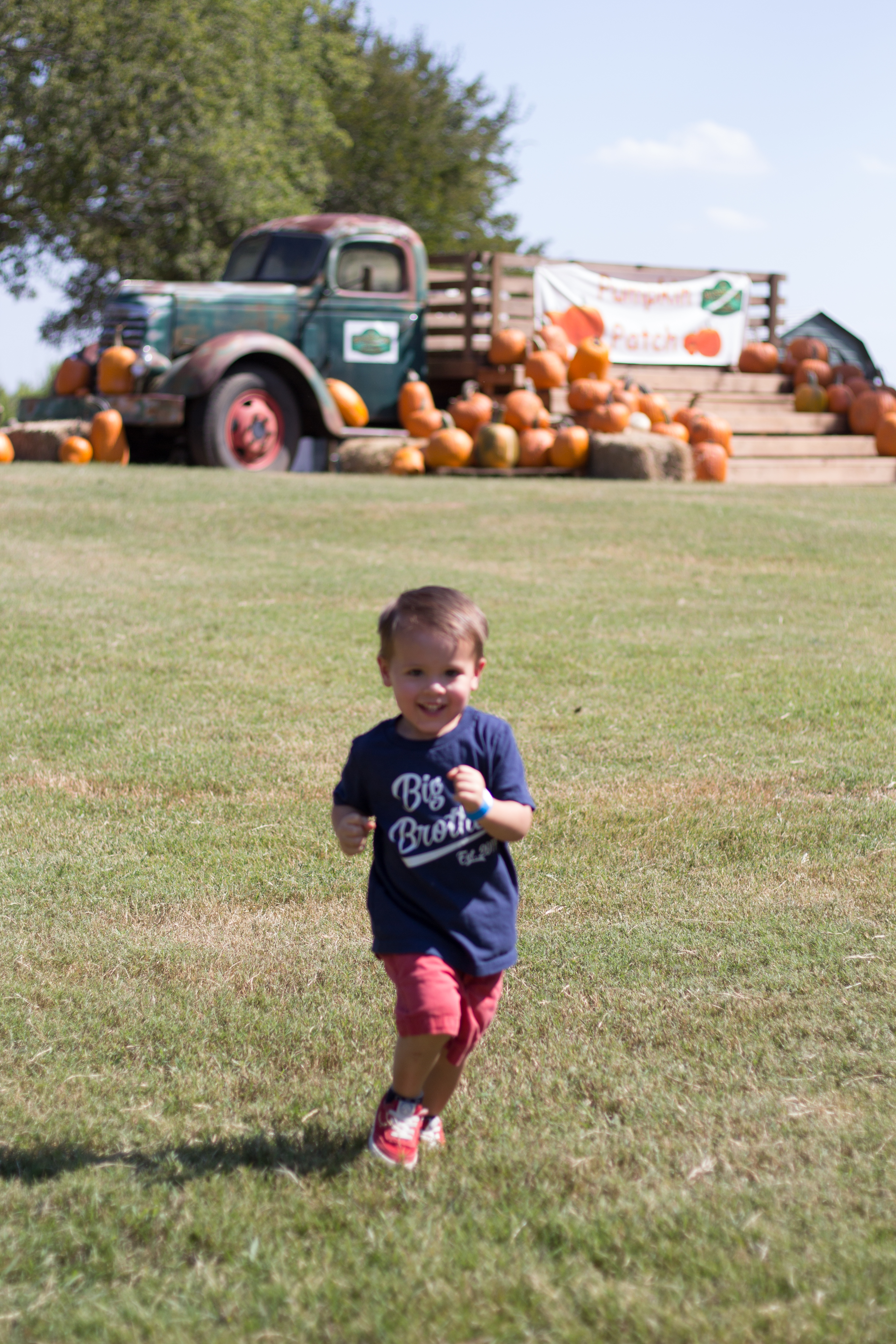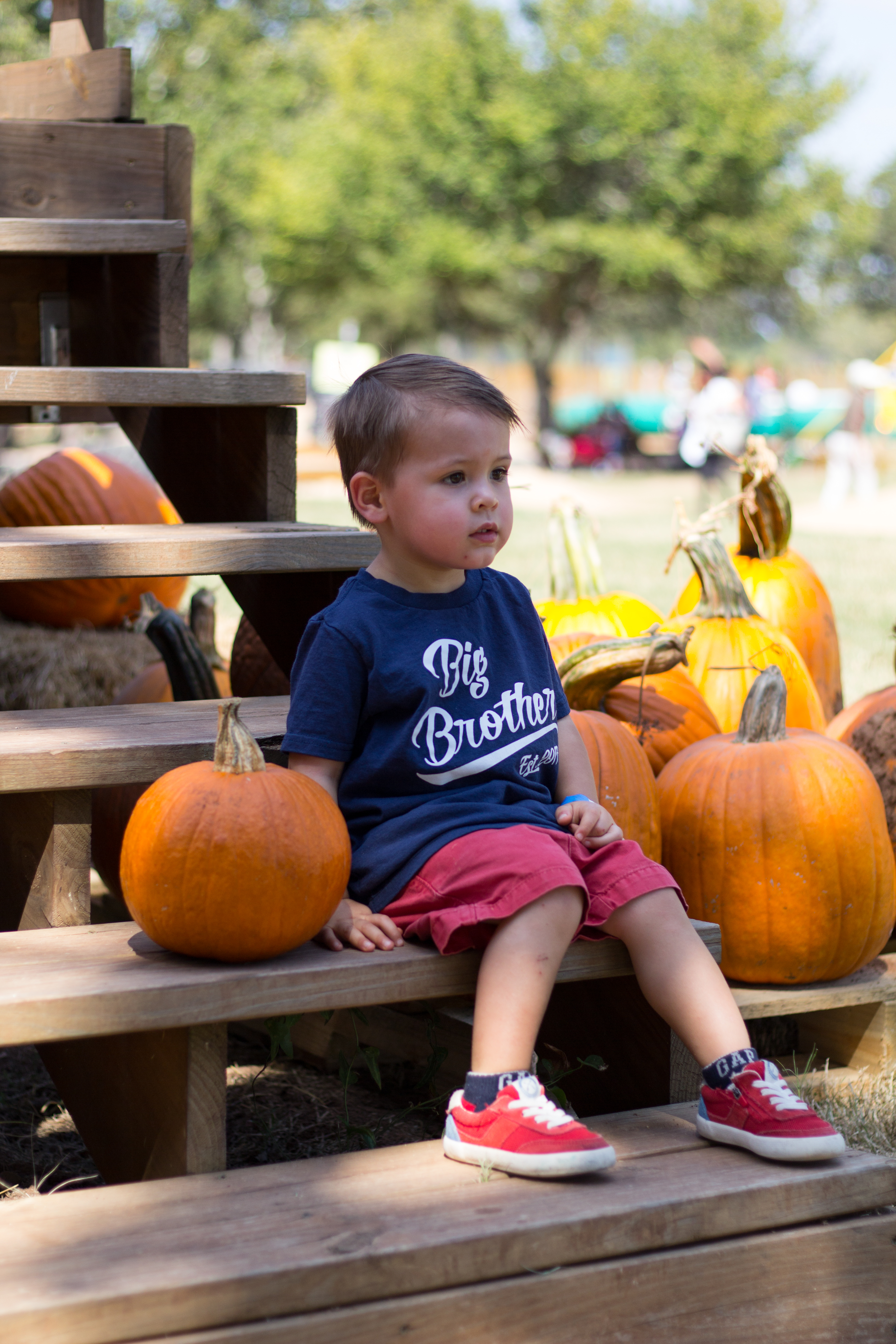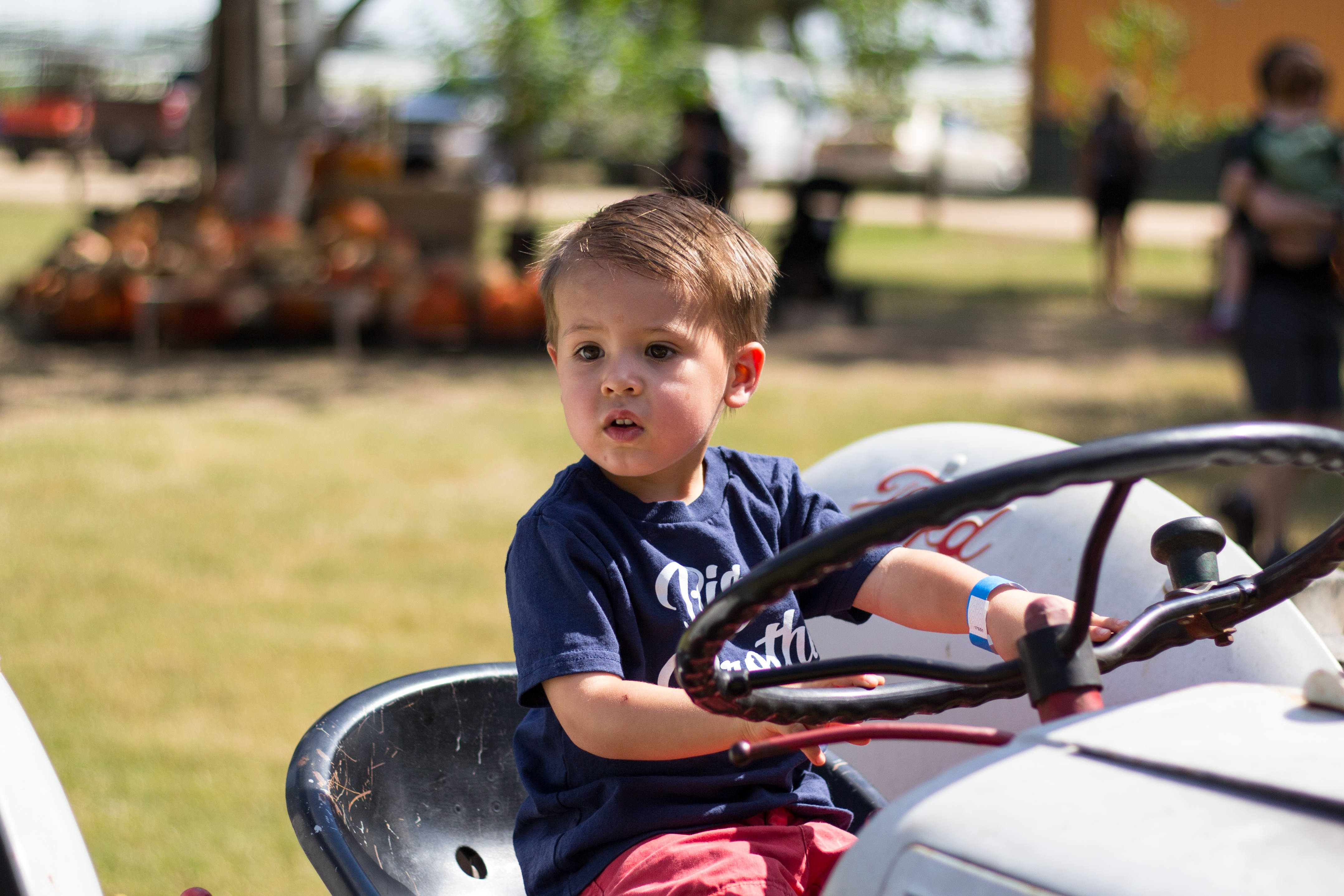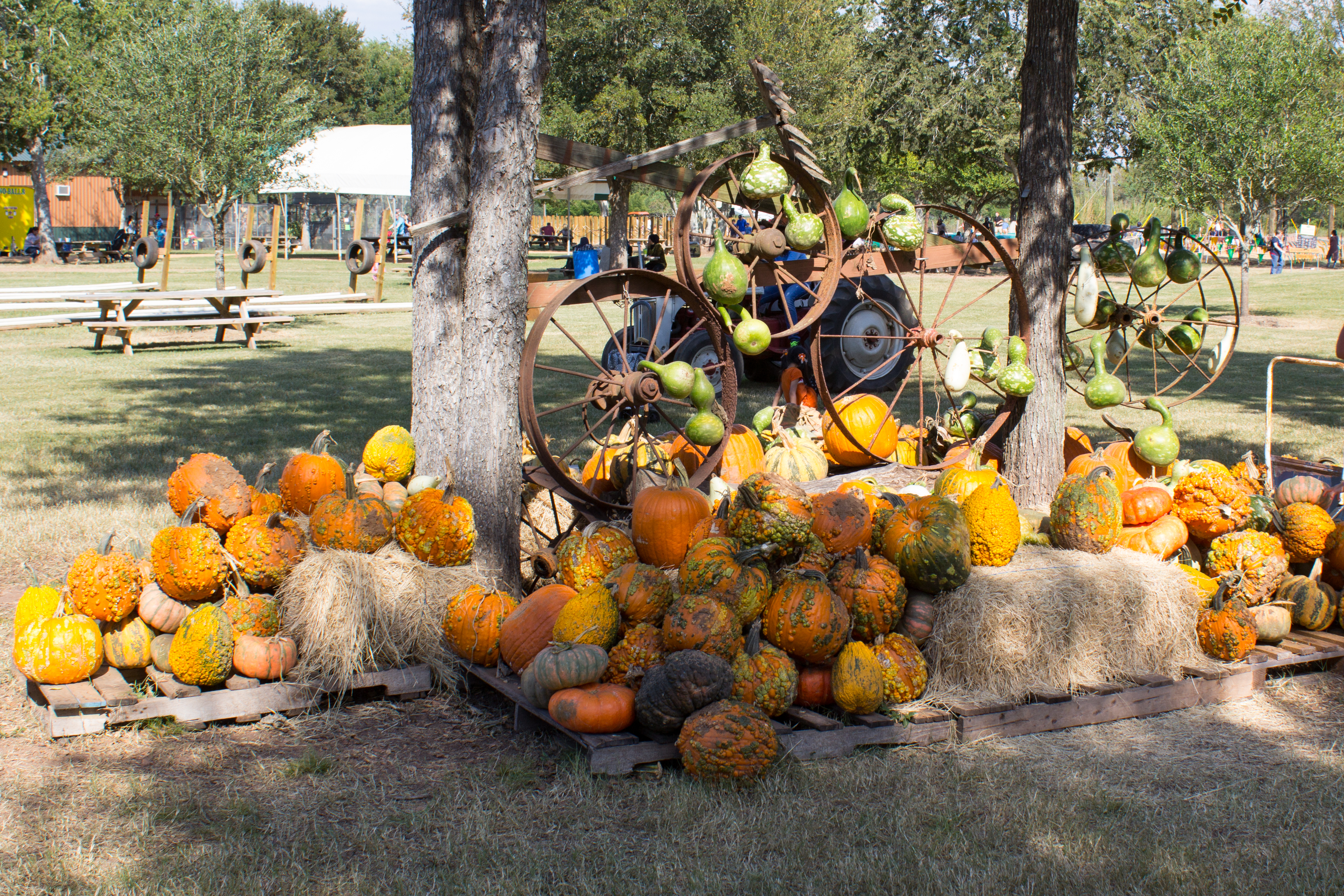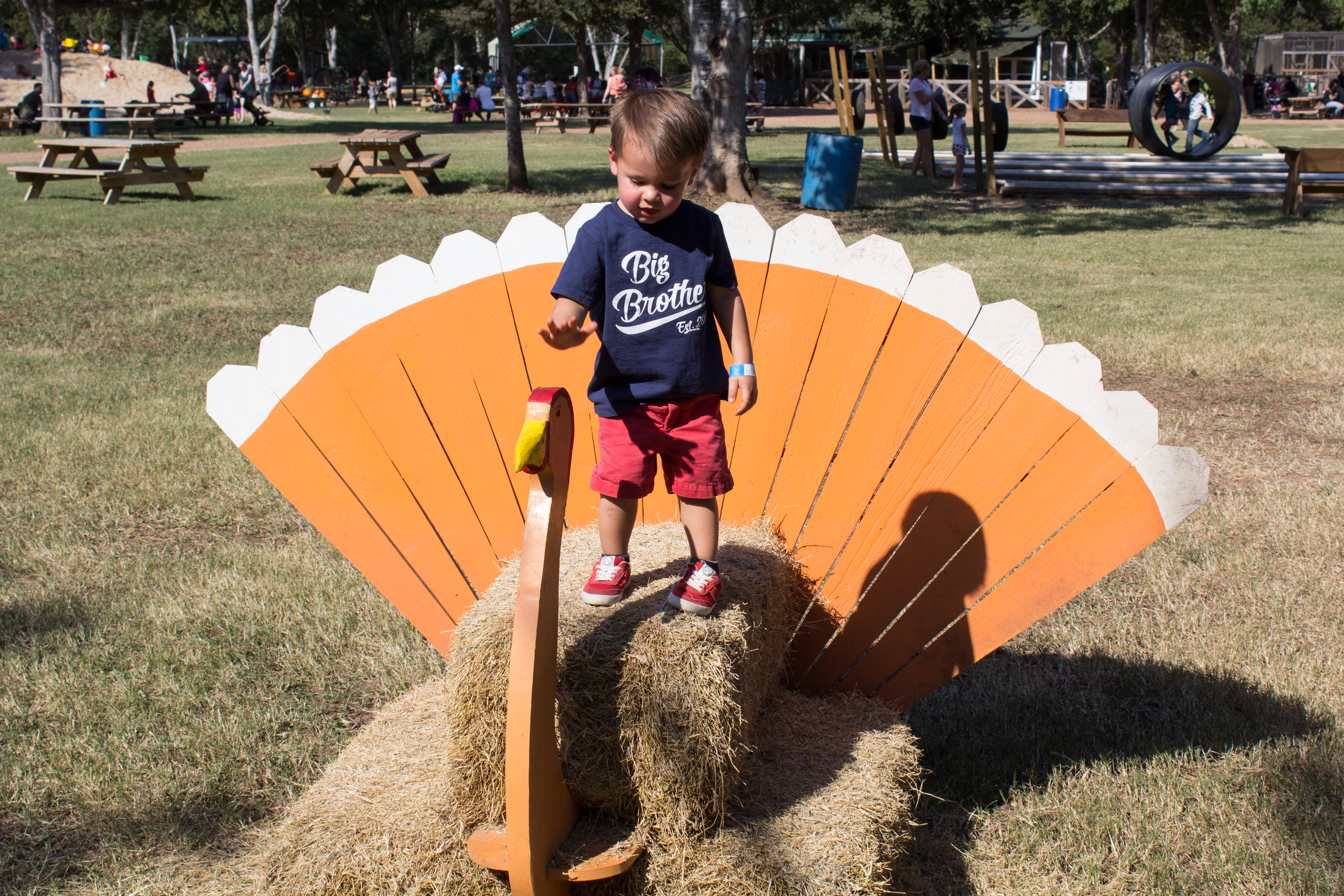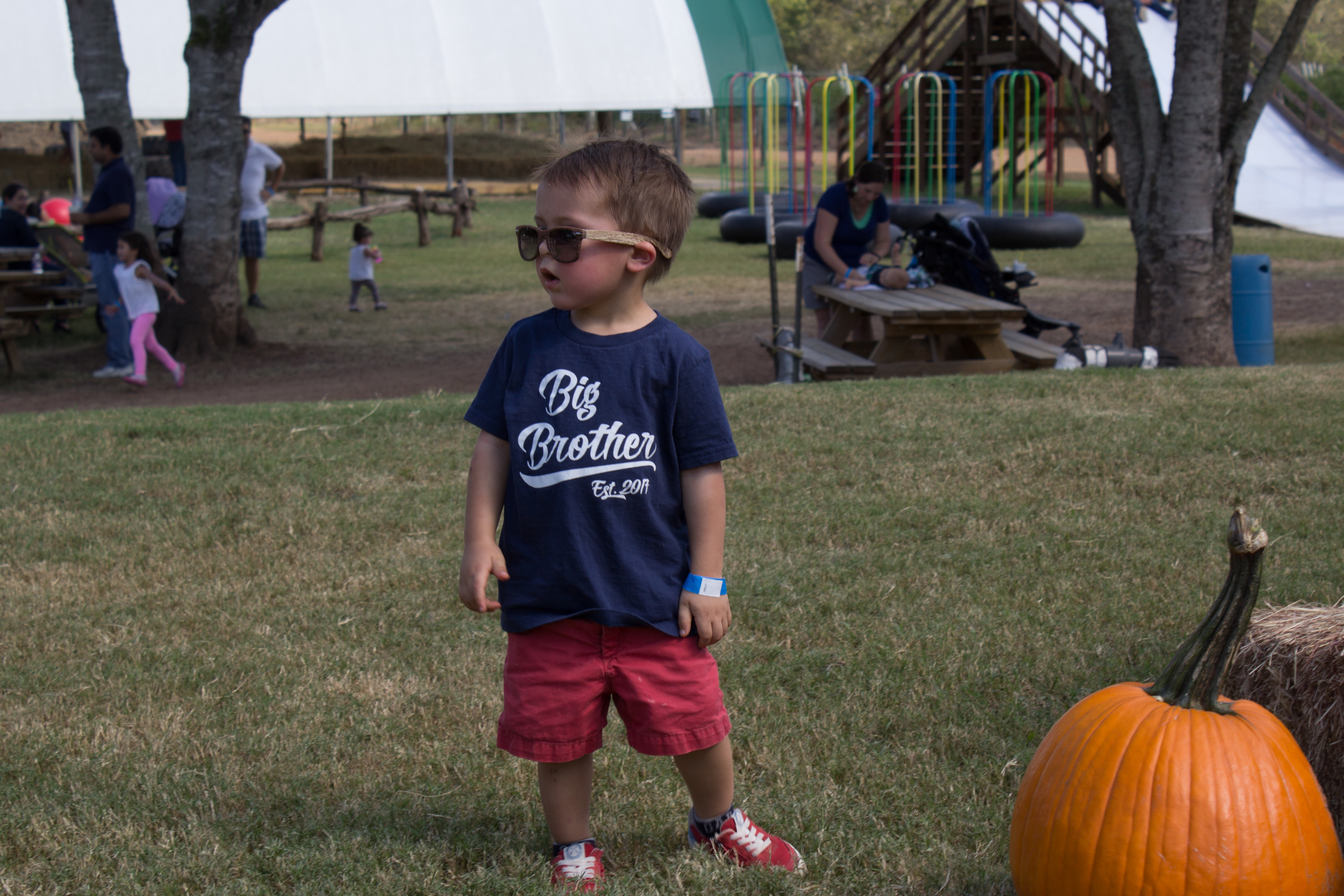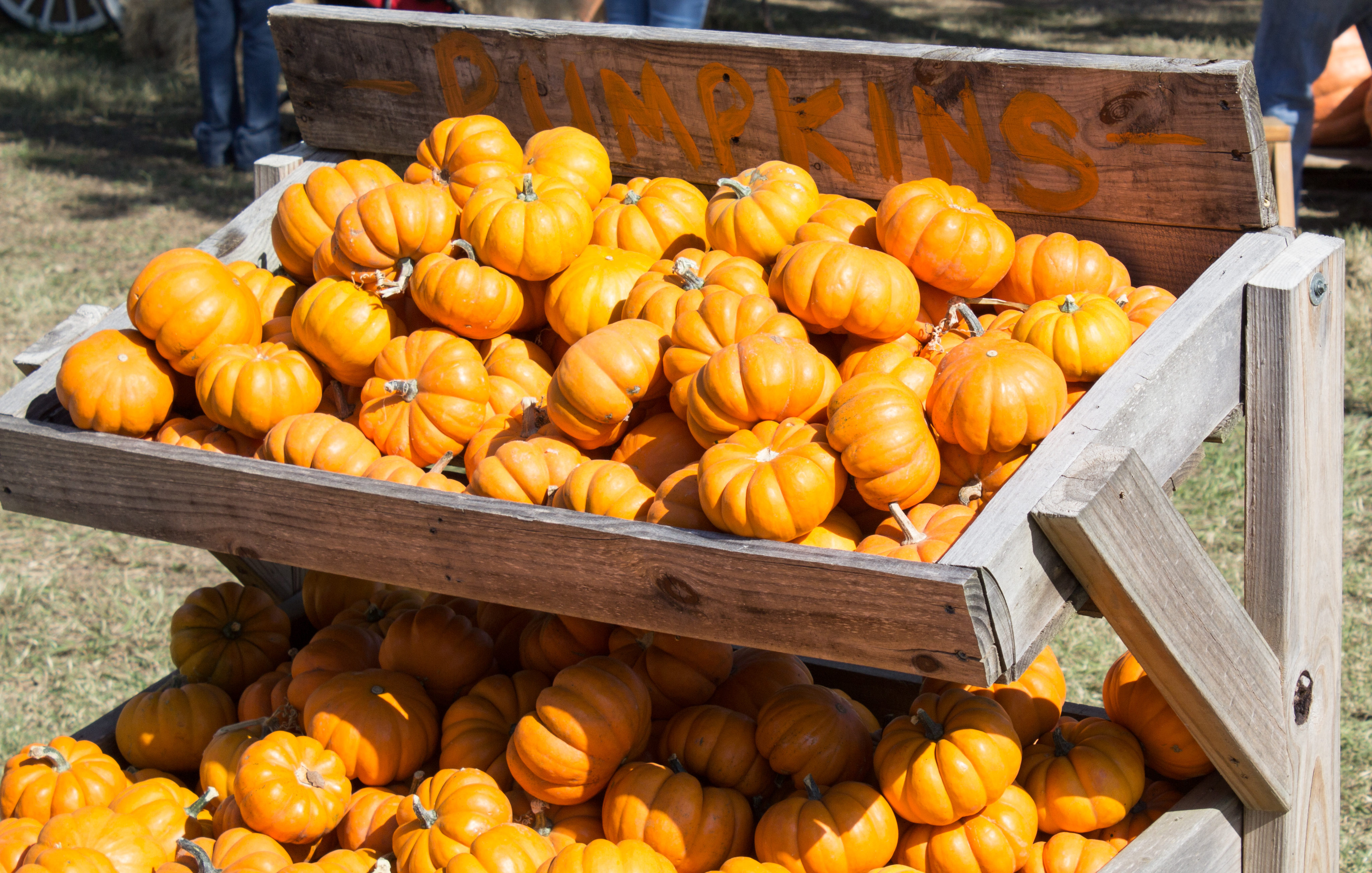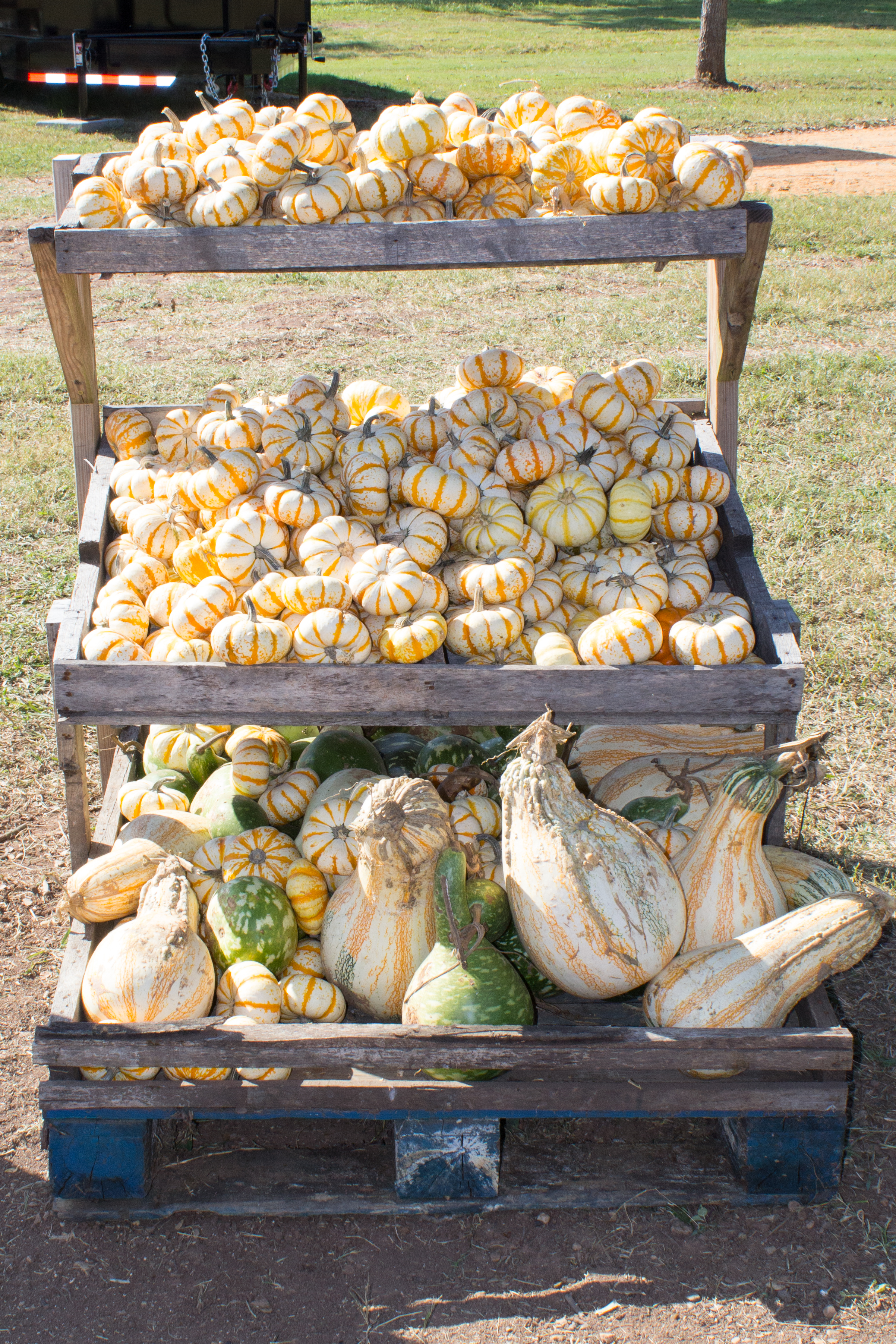 Well, I'm finally getting around to sharing our pumpkin patch pictures  we took over 3 weeks ago. I guess it kind of works out because today is National Pumpkin Day. Who doesn't love a good made-up food holiday?! This month has been a doozy. With a wedding and/or out of town travel nearly every weekend, plus getting the sinus infection from hell that has lasted 2+ weeks, I've been a walking zombie. And, you pretty much can't take any good meds when you're pregnant. I finally got on antibiotics yesterday so I'm hopeful I'll feel like a human again.
We visited Blessington Farms the first weekend in Oct. It's open through the end of the month, so there's still a chance to go if you're around the Houston area. There are a ton of games for kids and plenty of picture opportunities. It definitely wore us all out. It was still pretty hot when we went, but I'm sure it will be nice the next few days.
Braden loved it, and we used it as an opportunity to take some pics announcing our family update. On that front, I am 16 weeks pregnant, so sort of in that beer gut stage. With my food aversions and intermittent nausea I lost weight in the first trimester, which happened to me with B, too. I'm trying to eat more, but with the sinus infection, I've had so much pain and pressure in my face, I haven't wanted to eat much because it hurt to chew for awhile. I actually thought I had a cavity and went to the dentist last week. Nope, my sinuses are just so inflamed that my top teeth feel like they're falling out because the roots of my teeth are pressing against my sinus cavity. Fun times, y'all.
Fall is my favorite season, and I'm looking forward to actually enjoying it a little more once I get better. Hopefully, in a few days I'll feel like new!
Save
Save
Save
Save