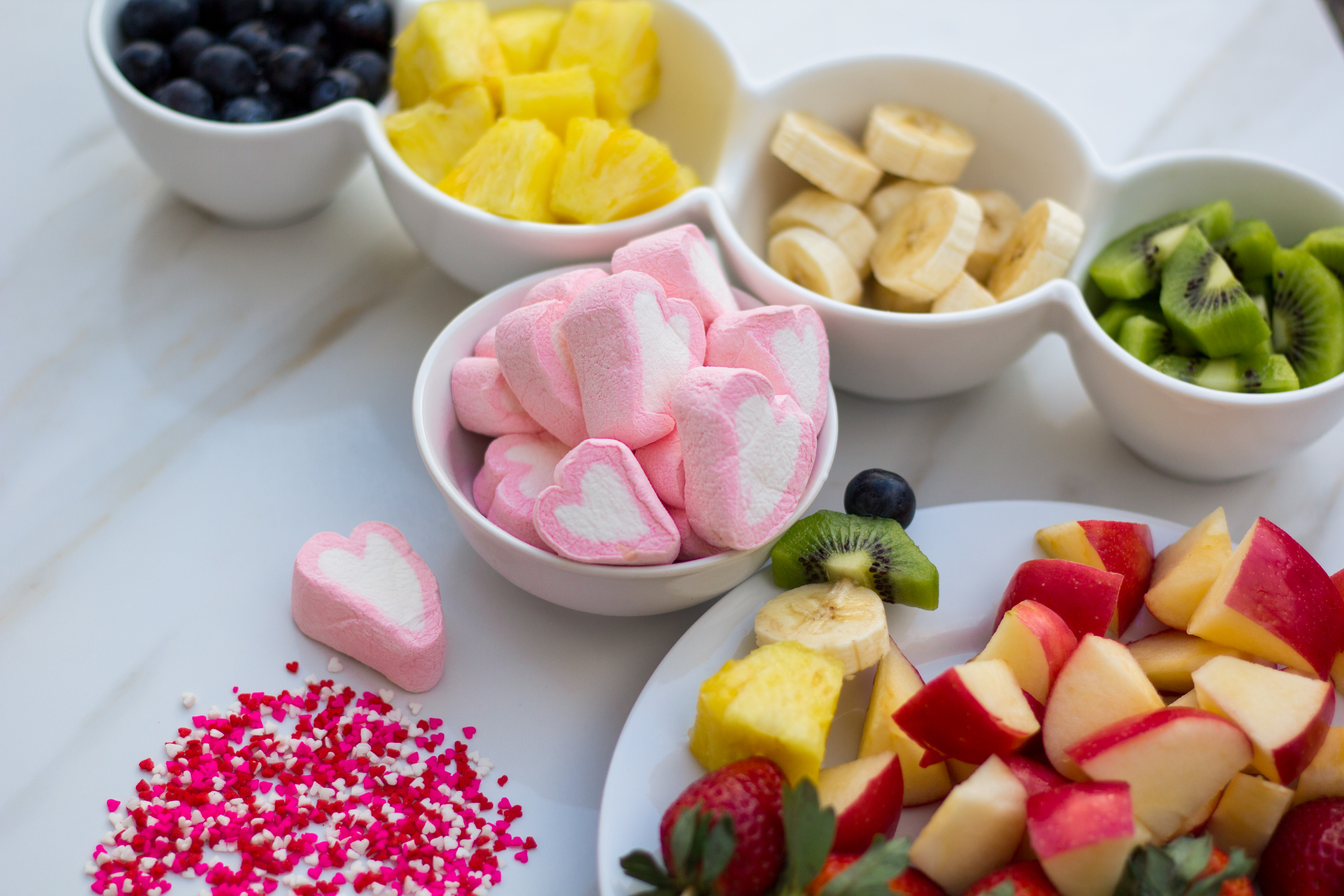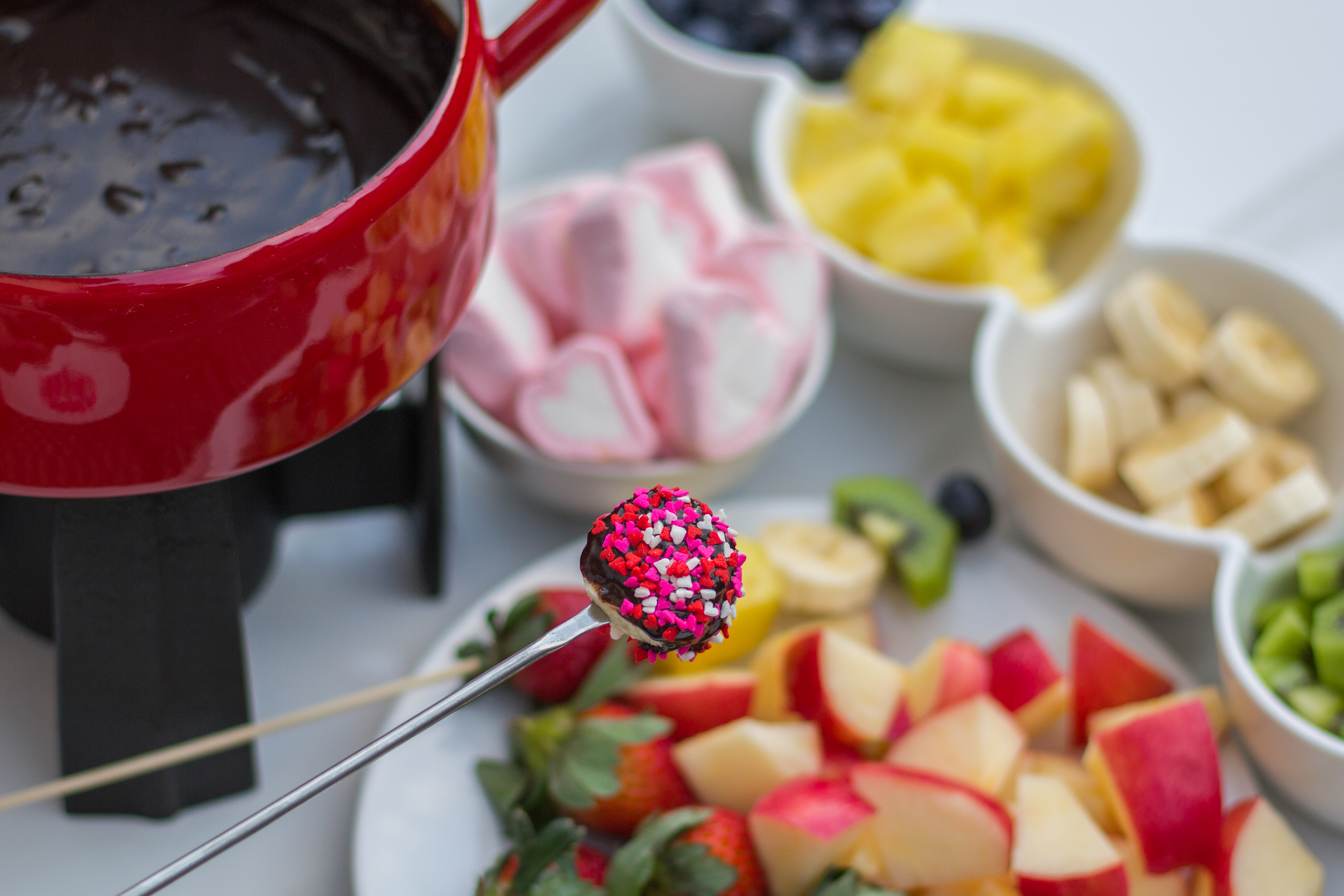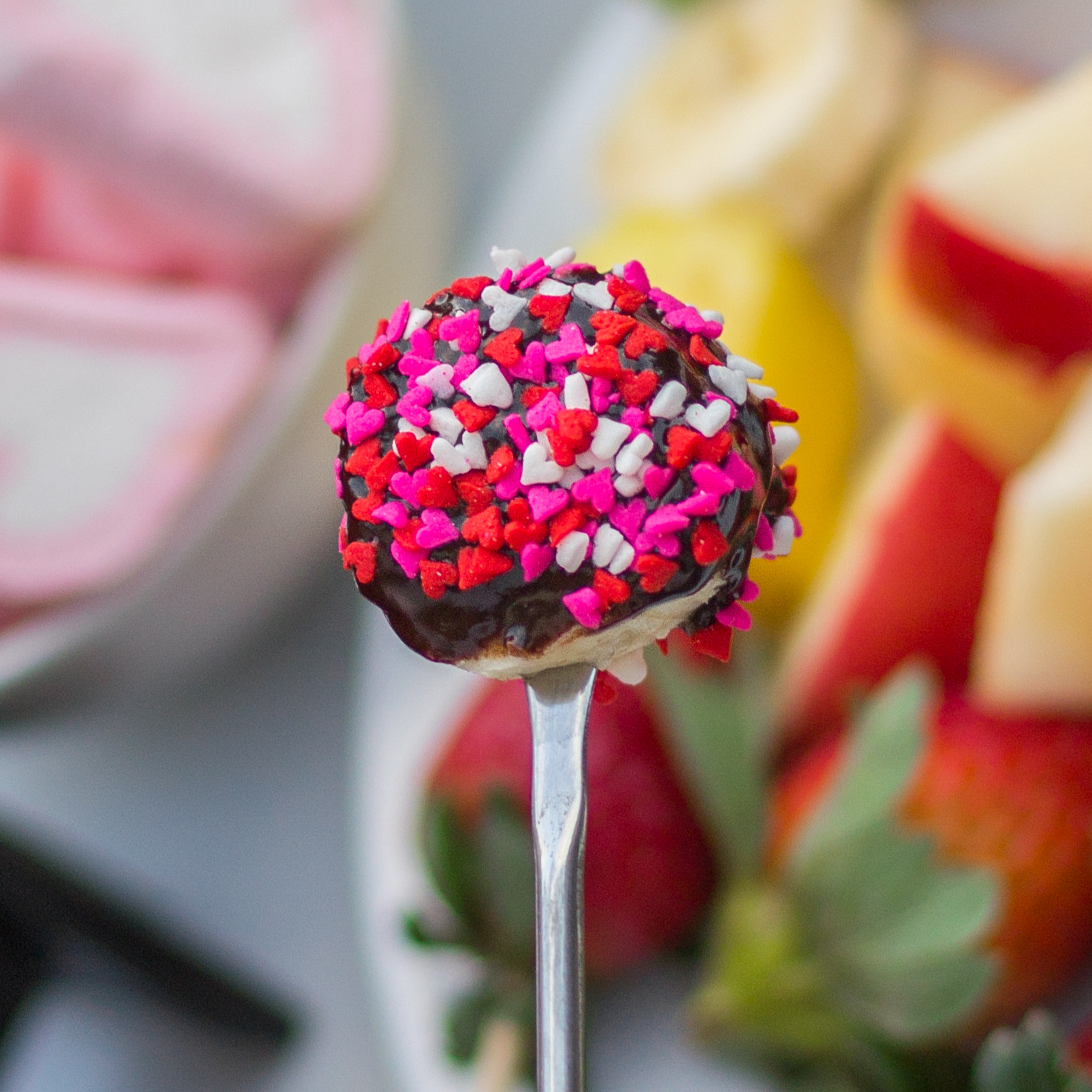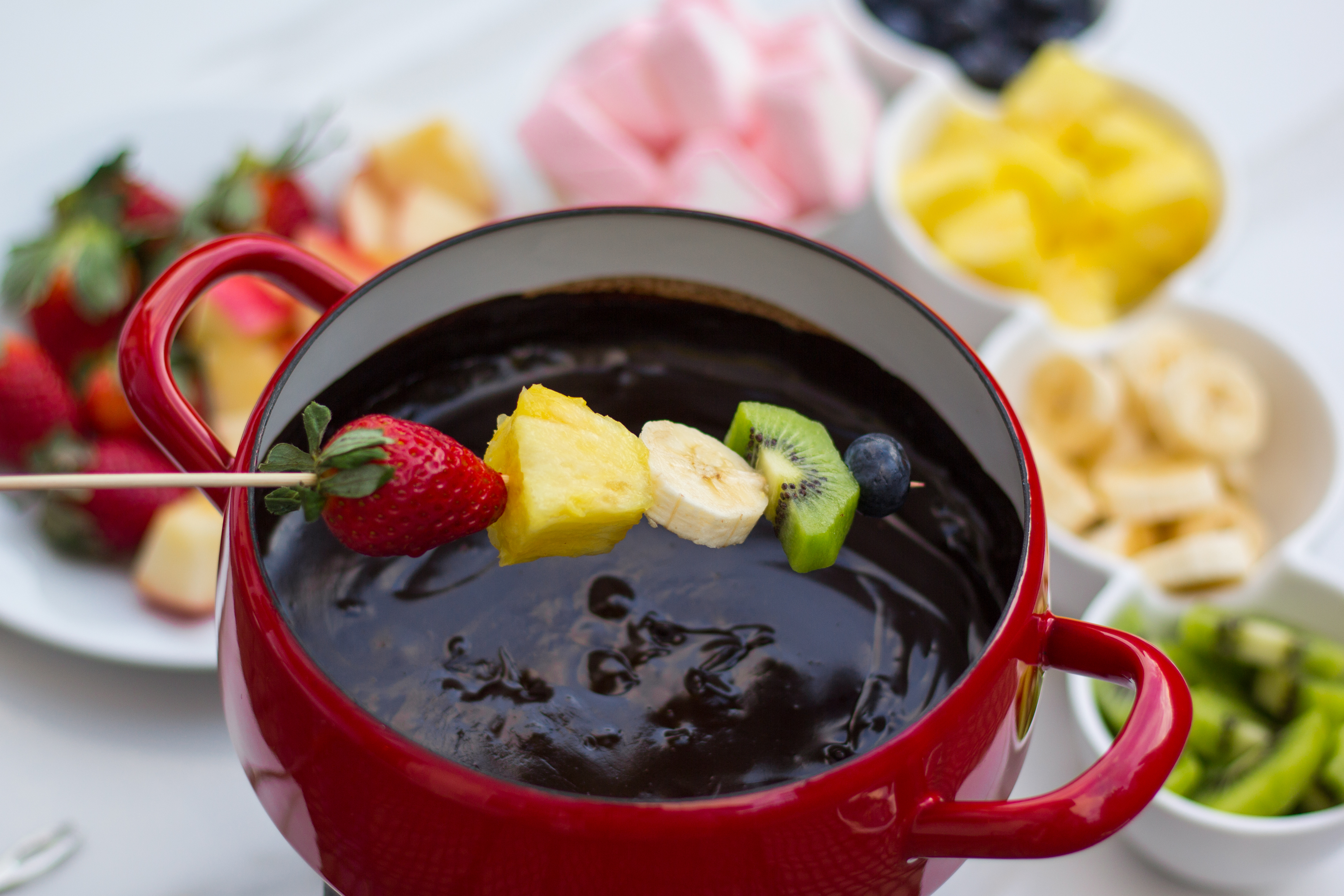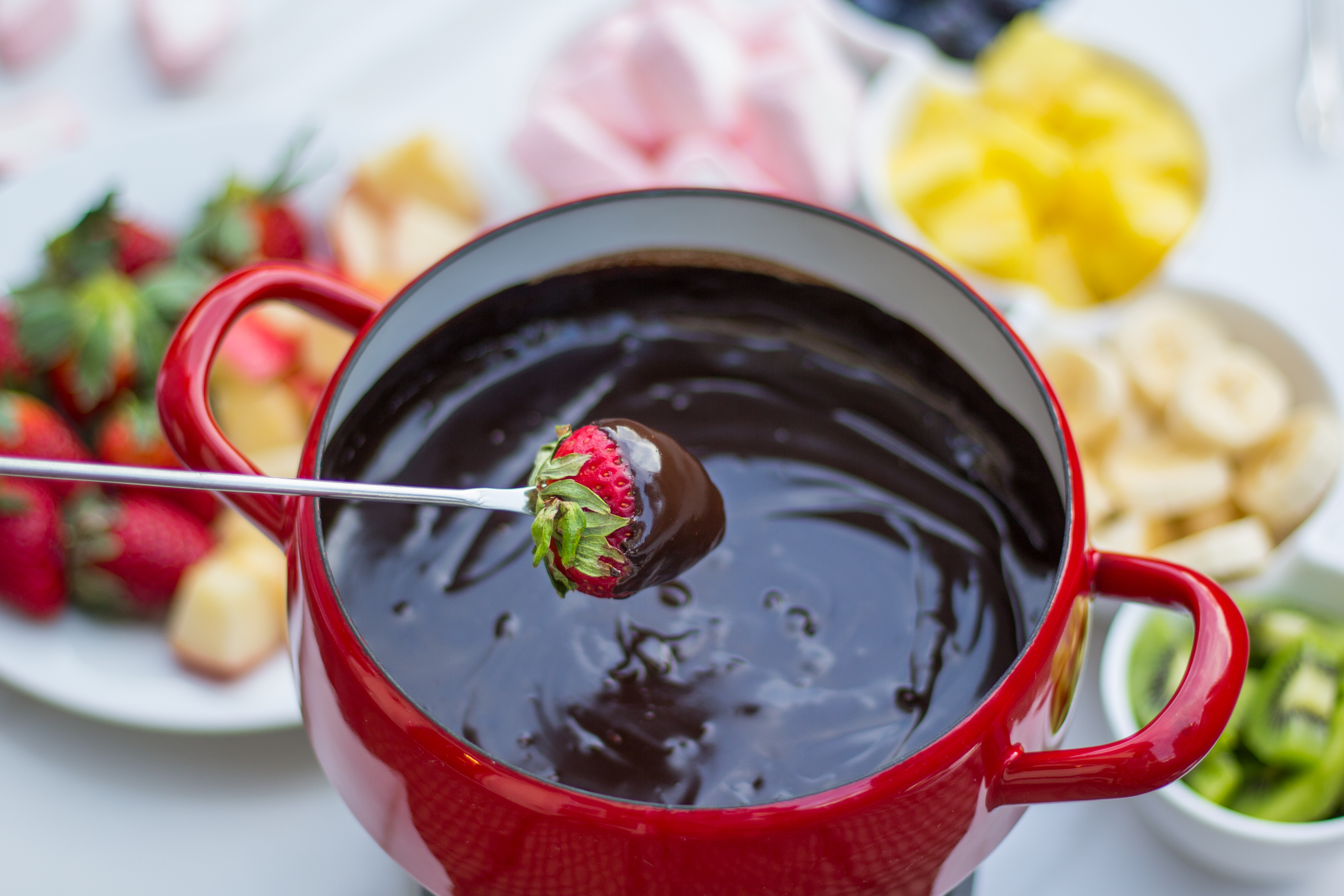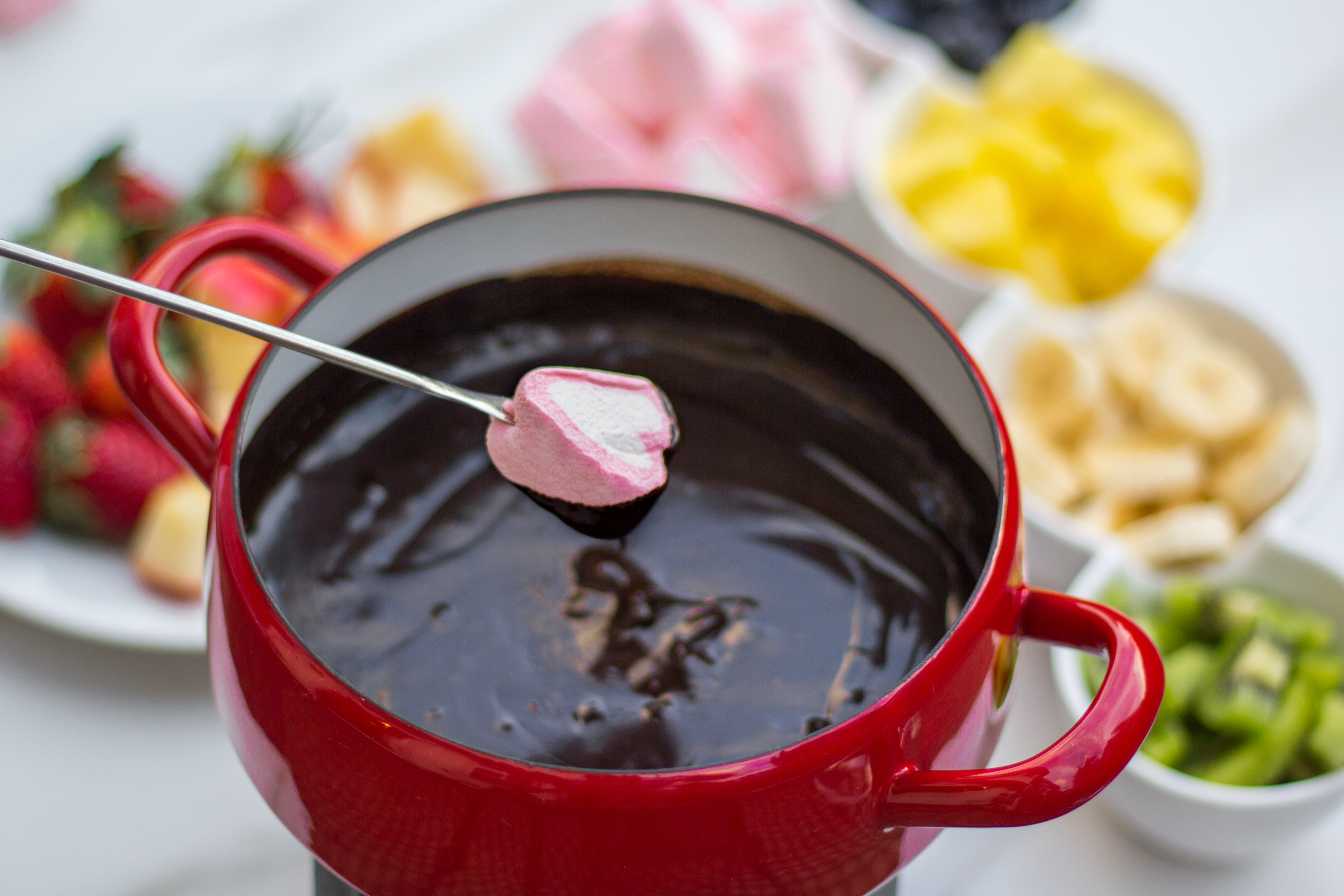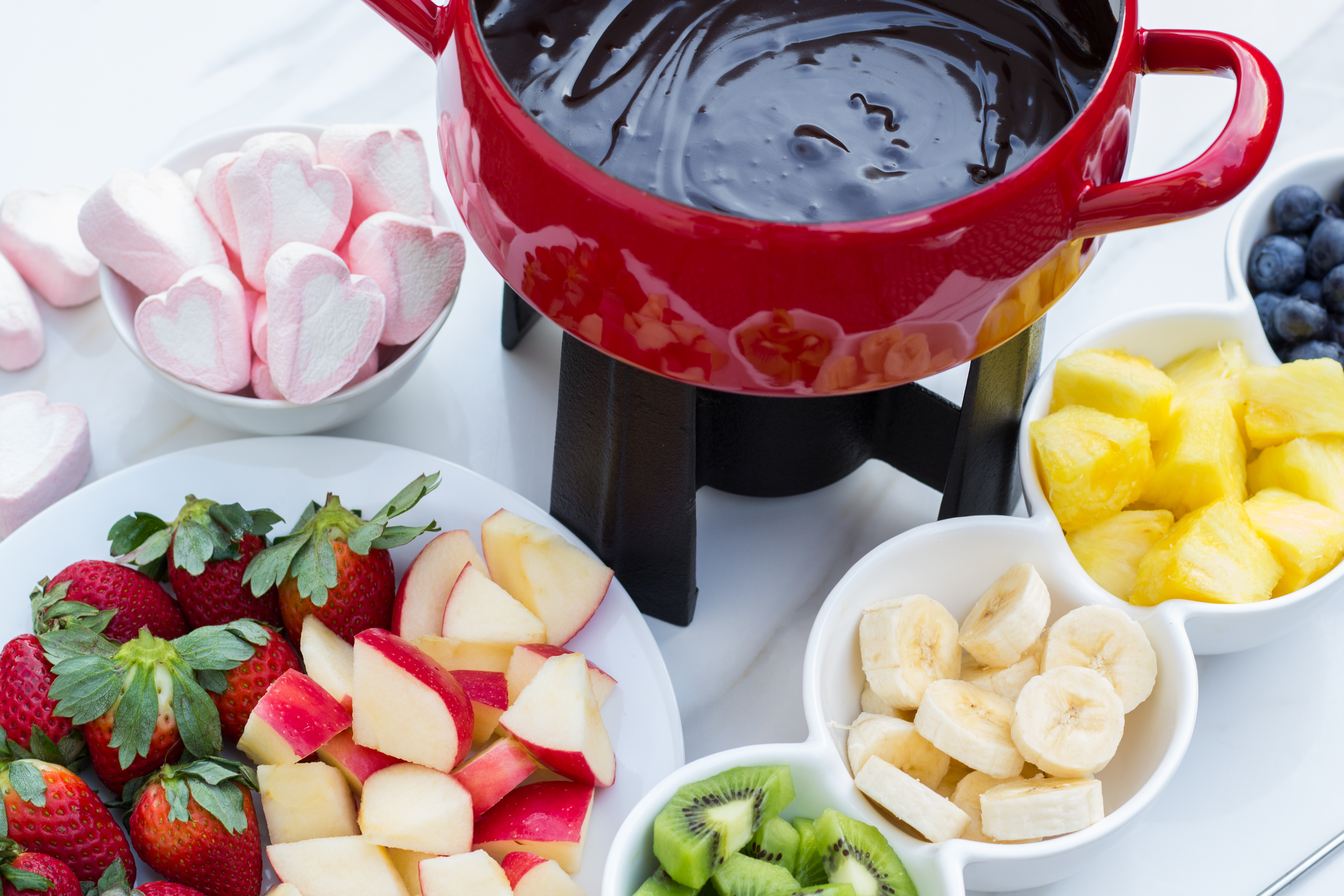 I tend to be a savory over sweet person, but I certainly have my moments. I LOVE chocolate, and I also love my little mini-me who seems to be all about dipping lately. He loves to dip food into sauces. Ketchup, hummus, honey — you name it and he's got his sticky little fingers in it. If that makes him eat more, I'm happy to oblige. I also love creating little traditions for holidays and other special occasions. Making fondue just seemed like the perfect Valentine's day treat to make at home this year now that Braden is 2.5. Last year, we had a special Valentine's Day family breakfast on the weekend where we exchanged a small gift or two (lots of Vday books for B) and ate  heart shaped pancakes. This is something I hope to continue for years even when it probably becomes annoying and embarrassing for him!
We actually received this fondue pot as a wedding gift 11 years ago, but we've never used it. (Yes, I was a child bride.) I'm glad I kept it!  You actually don't need a fondue pot for making fondue. I think it makes it easier for serving and dipping, but I actually made the fondue in a regular pot on the stove then poured  into the fondue pot.
What you need:
1 bag of semi-sweet chocolate chips (10 oz. bag)  – I used

Ghirardell

i semi-sweet chocolate but dark chocolate or white chocolate chips would be work well, too. I just thought semi-sweet would be better for a toddler.
1/3 cup heavy cream – I usually shy away from using heavy cream in any recipes but since this is a holiday indulgence I decided to go big.
1/3 cup milk – I used organic 2% because that's what B drinks, and I had it handy.
Dipping options:

I found these adorable heart-shaped marshmallows and festive sprinkles. The sprinkles make it fun for kiddos. Braden also loves to sprinkle things on food when we're making meals. He loves being a part of the cooking/prep! I hope that sticks around for life. 🙂
Fruit cut up in bite-size pieces such as apples, kiwi, pineapple, strawberries and blueberries
Angel food cake or brownies, rice krispie treats, etc. – my husband asked me where the angel food cake was when I was making this. :/ He has  a major sweet tooth. You can dip whatever your heart desires into chocolate but I tried to stick to fruit this occasion.
Suggestion: I think you could add a tsp of vanilla or hazelnut liquor to change up the flavor slightly. I've previously used Mexican vanilla and it was great.
Although I think Valentine's Day is a bit of a manufactured holiday, I do love that it reminds us to take a moment to do something extra special for those we love. I prefer spending it at home rather than getting suckered into an inflated pre fixe restaurant dinner menu. And, I tend to have some pretty good wine at my house so that's always a plus, too. 🙂
Do you have any Valentine's Day traditions you love?