I mentioned that this was my favorite color of the season, and when it's paired with a classic shirt dress silhouette, I call that a win. Add to cart with no hesitation.
I am just so impressed with the quality of this material. It looks luxe like satin but it's actually a polyester blend, making it a fabric that doesn't wrinkle. Total score. I love satin and other materials that, unfortunately, are typically dry clean only but the downsides of these fabrics are that they wrinkle after just sitting for a few minutes. This dress, however, didn't have that problem, and I just love the classic style of it, so even though it feels very on-trend right now, I do believe this is a piece I'll keep for a while that I can wear for years. The way I've styled it is probably how I'd wear it for church, but would probably wear a closed-toed heel for a work meeting or throw on a pair of booties plus a chunky sweater cardigan when it gets cooler. What I love most about this dress is the high low hem. I think it makes the dress.
Sizing tip: I am wearing a small in this dress for reference.  I'm always on the fence about sizing because I have broad shoulders but I would say this dress is true to size. I did buy a small in a top from this line, and it was a tad small, so I'm pretty sure I'm a medium in tops. I'm sure many of us follow Rachel Parcell, and I love that she has created these feminine pieces that aren't totally breaking the bank.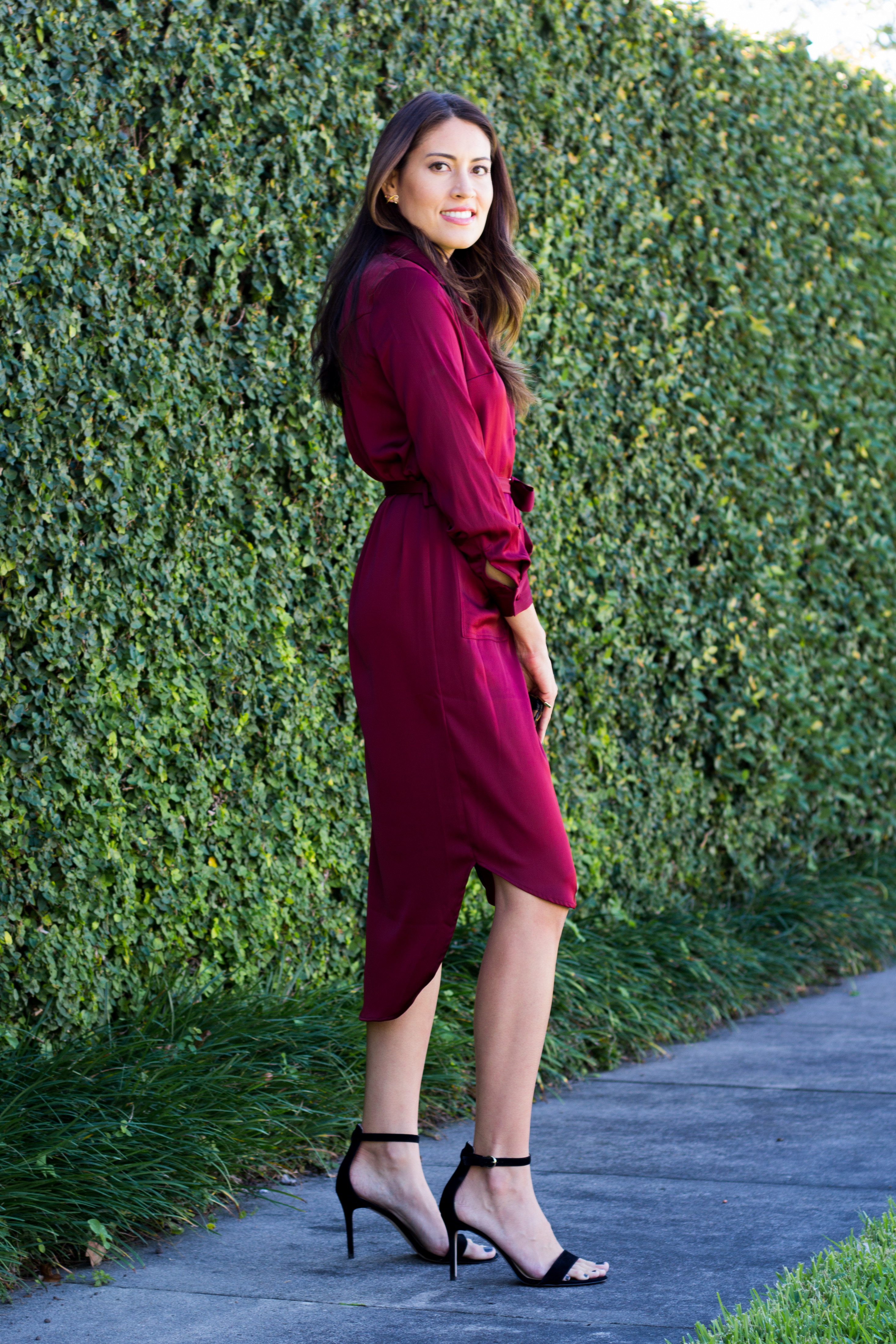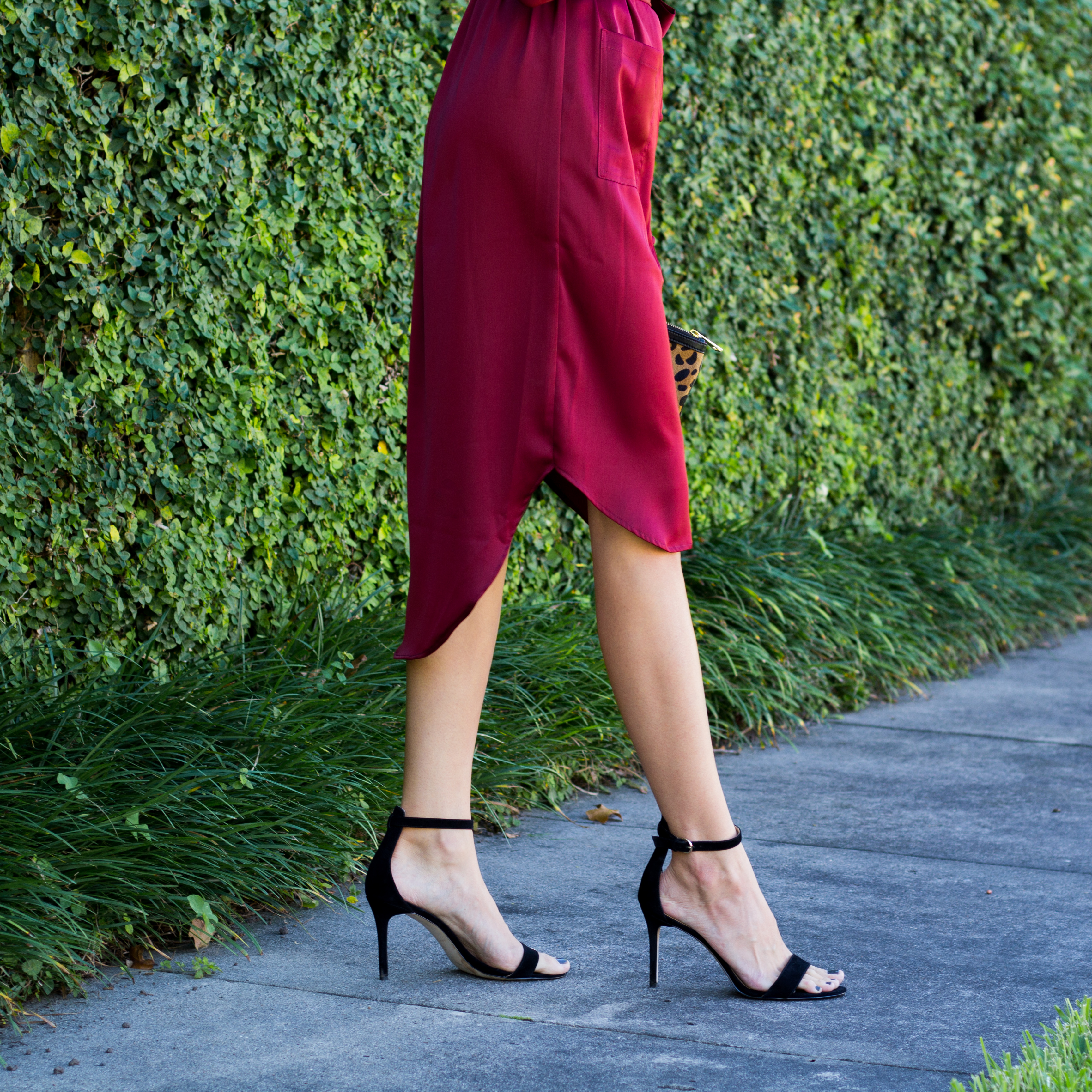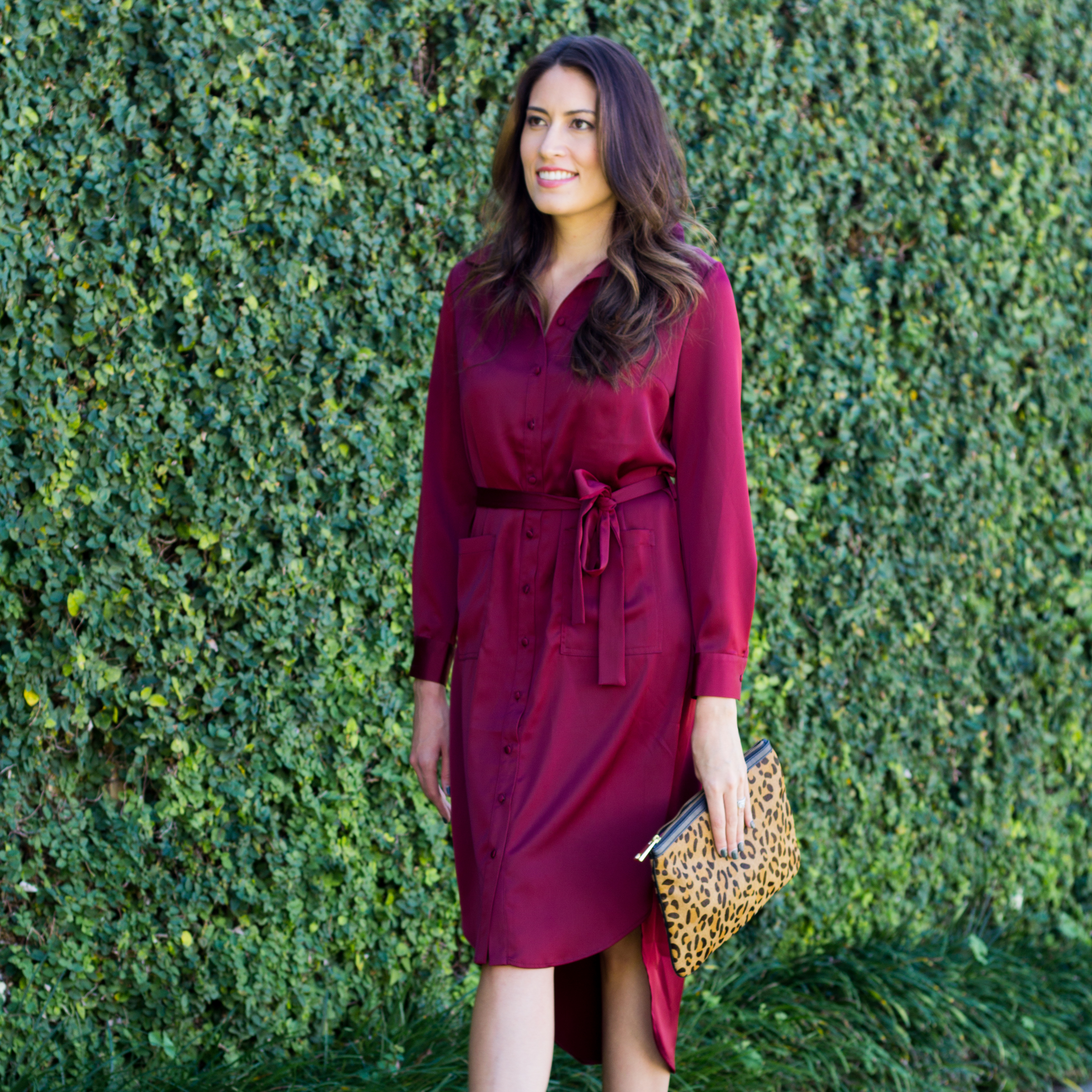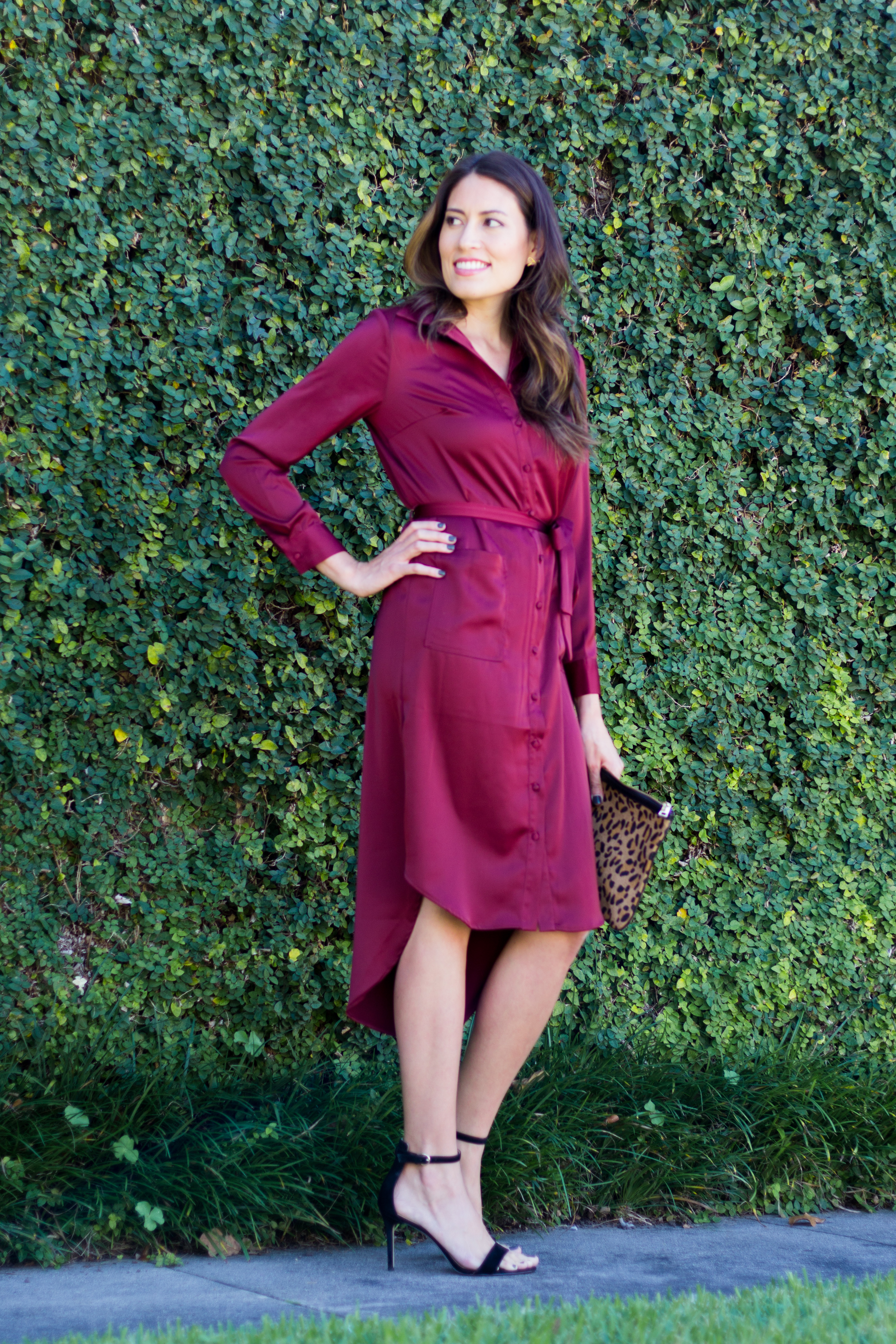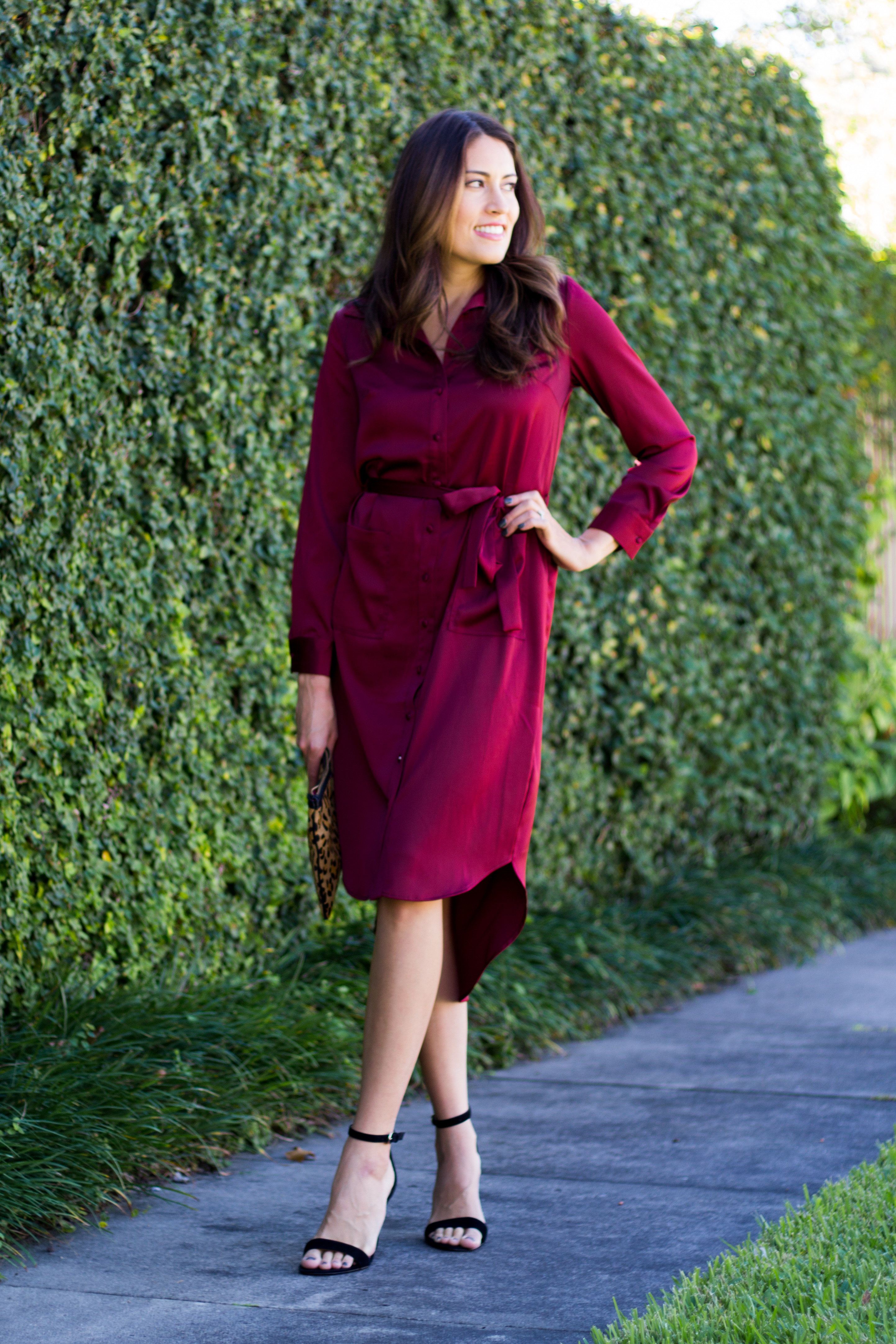 I think this shirtdress might be sold out in some size, but I know that happened a week or so ago then it got restocked, so check back! Also, I've linked to a few other burgundy dresses that are just as versatile as this one.