With summer winding down,  I'm trying to get the most out of my summer favorites. White denim is definitely a spring and summer must-have piece and a closet staple that is so versatile.  I've had my favorite pair of white jeans for more than three years, so I'm really getting a lot out of them since they were more of an investment pair. Since I work in a casual work environment, I can get away with wearing white denim  and dressing it up with a blazer or cardigan to make it look a bit more polished.  I ended up getting another two pairs of jeans this spring, and I rotate all three regularly. And, off-the-shoulder  tops have also been pushed to the front of my closet during these warm weather months as well. I plan on sporting this  top for a couple more months since it's navy, which makes it easier to transition into fall.
Back to the denim. I thought I'd share how I'm wearing two of my summer staples — white denim shorts and jeans — right now.
I wore this outfit (the shorts version) to an early dinner on Saturday night with B & B. We tried the new Liberty Kitchen in Garden Oaks.  It has the same great food as the sister restaurants (AMAZING lobster mac & cheese) and they have good options for kiddos, which makes life a little easier these days.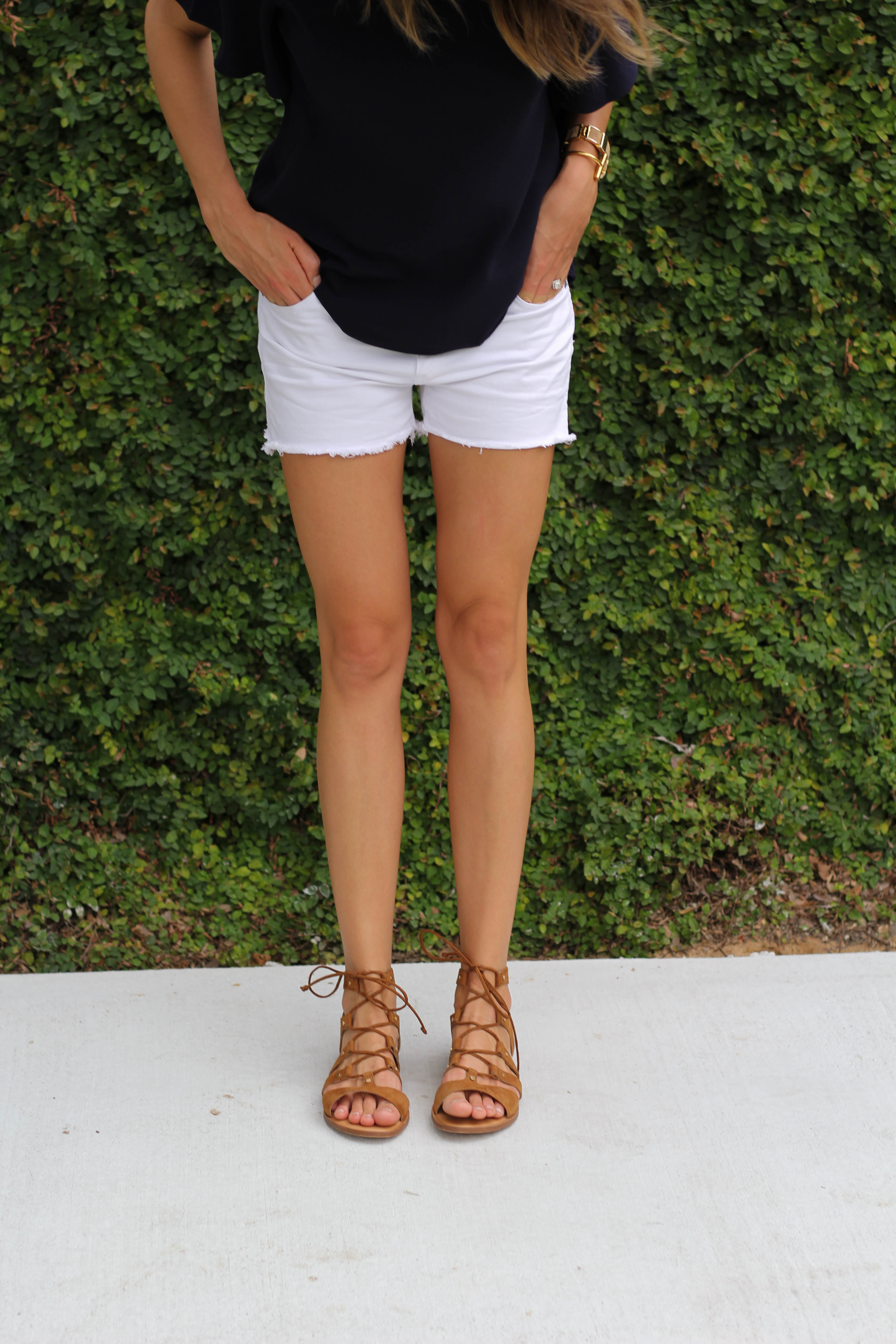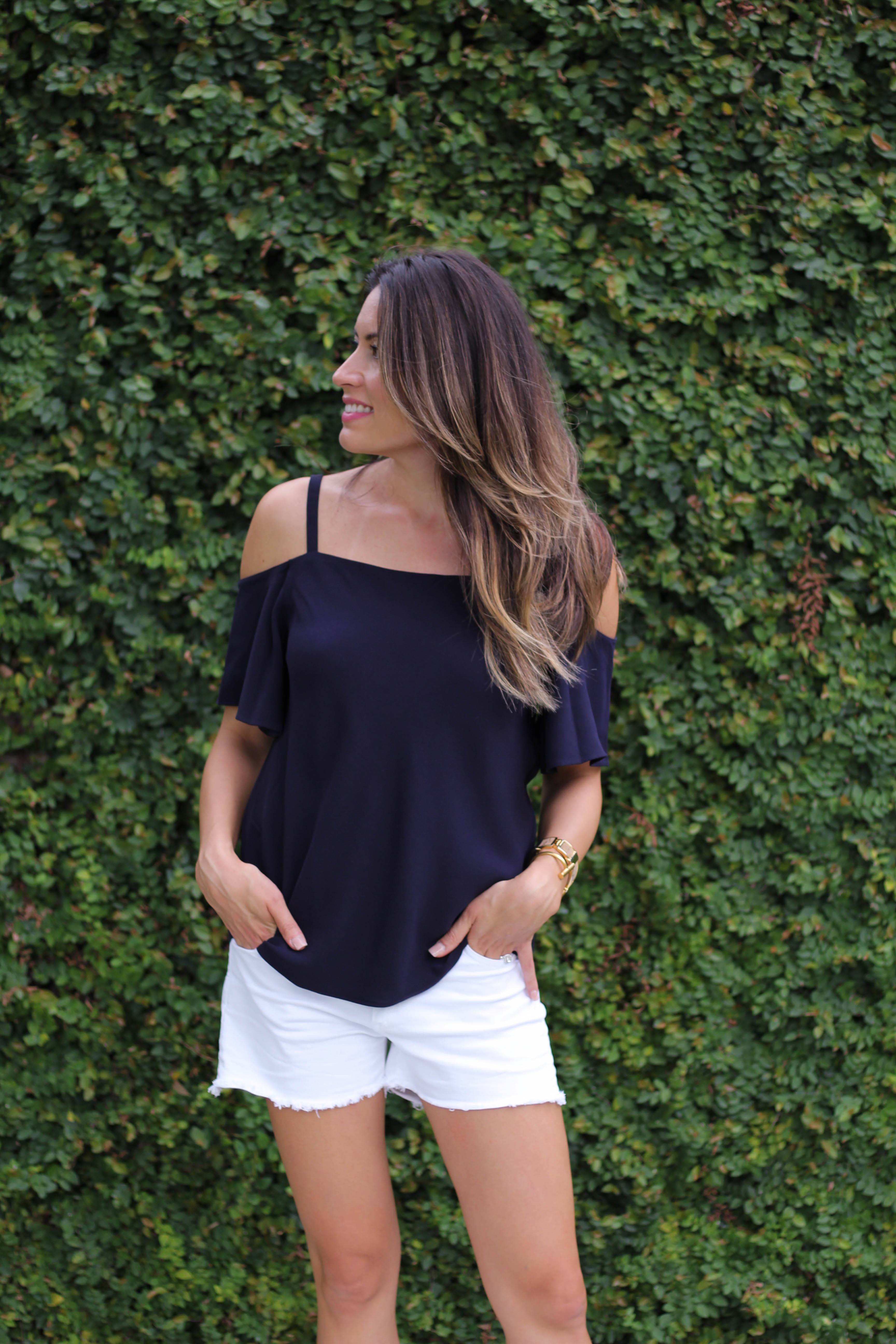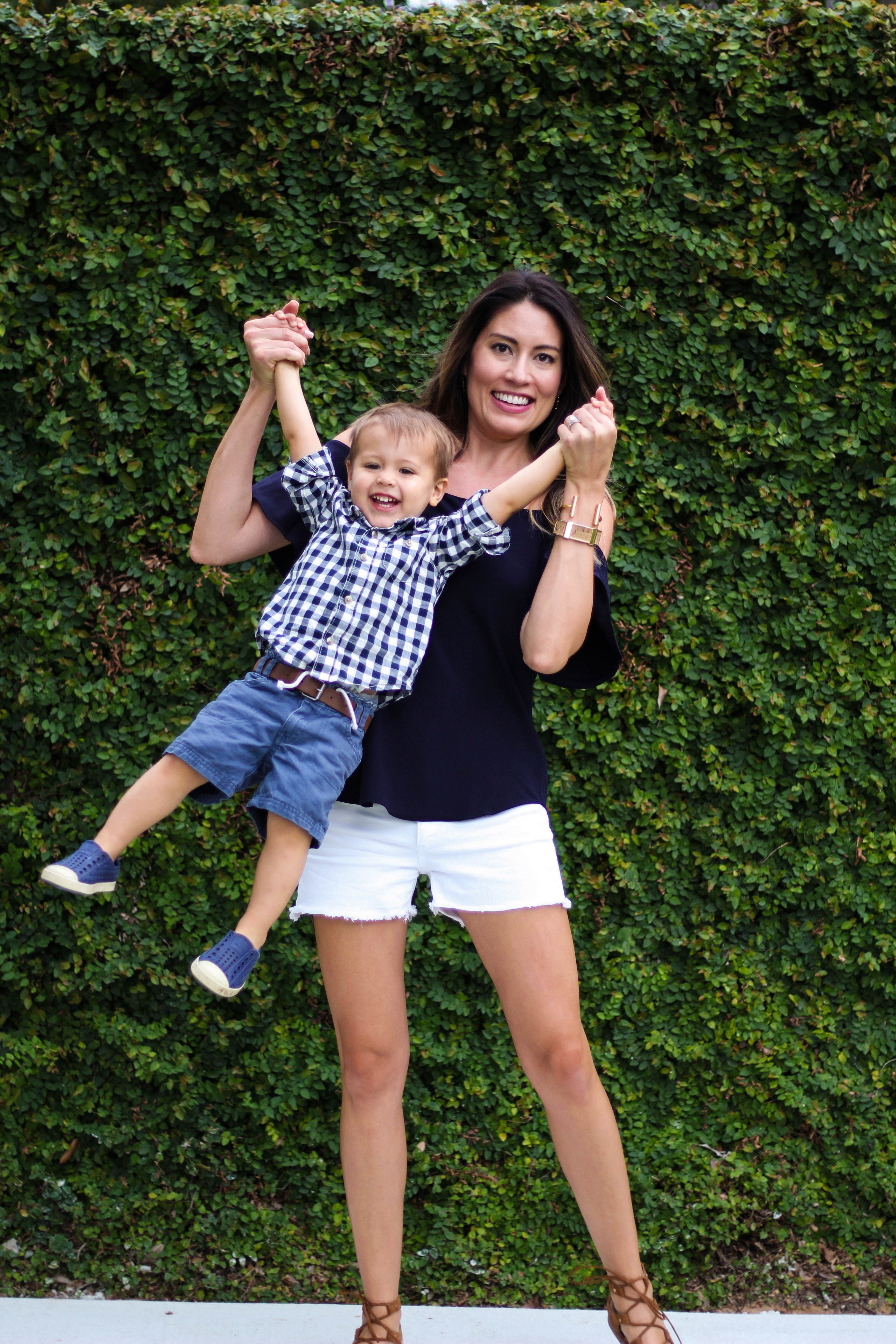 I recently picked up these fringe heels from Ann Taylor online (I'm a huge fan of AT shoes, as I've previously mentioned here) and they're SO fun and comfy. They have the perfect heel height  – 3.5 inches. The fringe plus the suede — just so fall. I can't wait to incorporate them into fall outfits, but I feel like they can totally work now as well. Wearing them with white denim and these whimsical tassel earrings makes them very summer date night appropriate.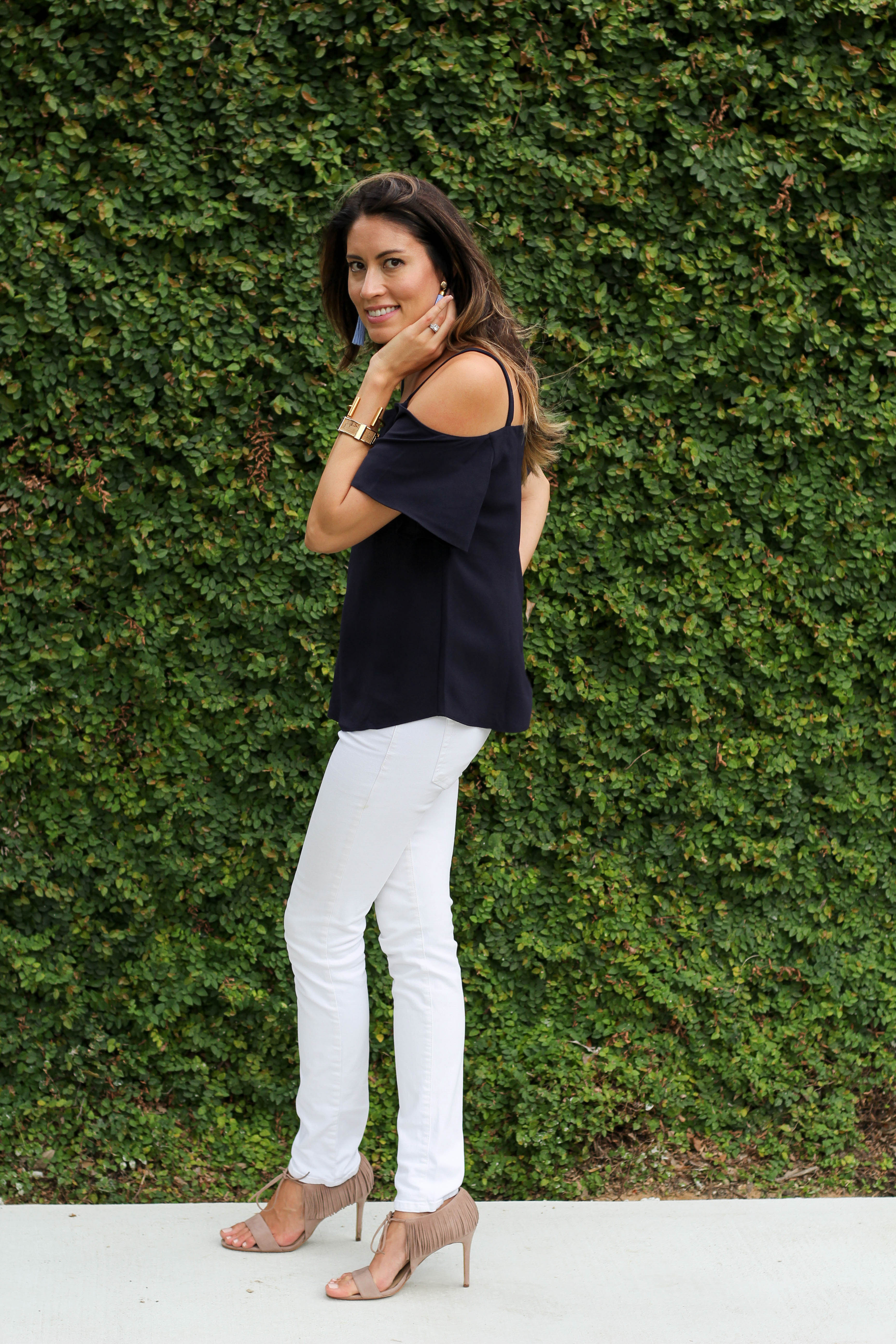 Now a question I'm a little on the fence about: I don't really believe in the "Don't wear white after Labor Day rule" because it's so hot in Texas you can still wear shorts through October most of the time. But, I typically retire white denim after September and move on to cream-colored denim. Sounds a bit ridiculous, I know.
Yay or nay to white denim after Labor Day?
Cold shoulder navy top from Ann Taylor no longer available, but I've linked to a few similar options: here, here and here. | Jeans: Joe's jeans. I also have this more budget-friendly pair. | Shorts: Gap | Earrings: J.Crew (other great colors available and a similar blue version here) | Bracelet: Madewell  cuff and cork bangle ( old from J.crew ) | Shoes: Ann Taylor heels and Dolce Vita flats
Save
Save
Save
Save
Save
Save
Save
Save
Save
Save