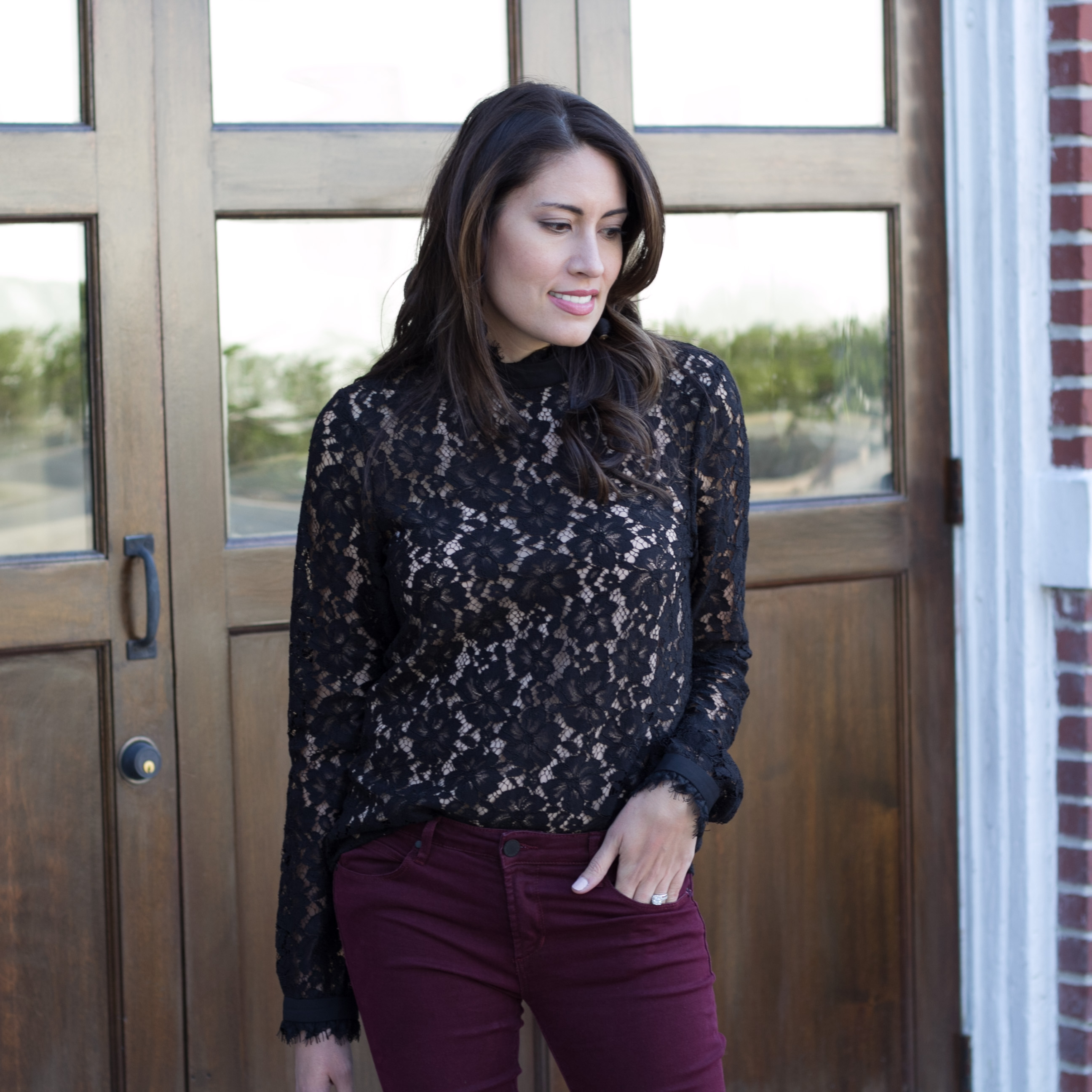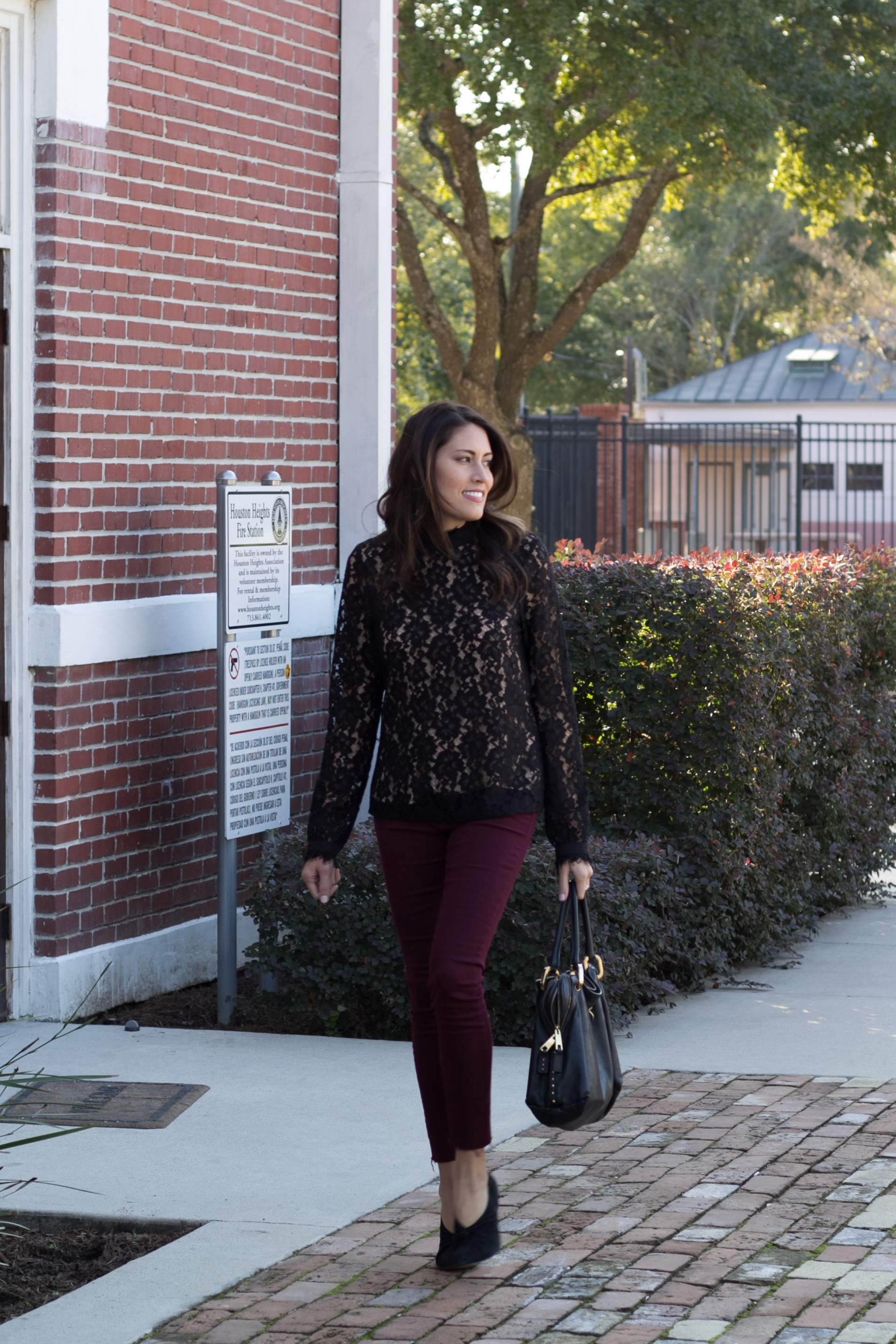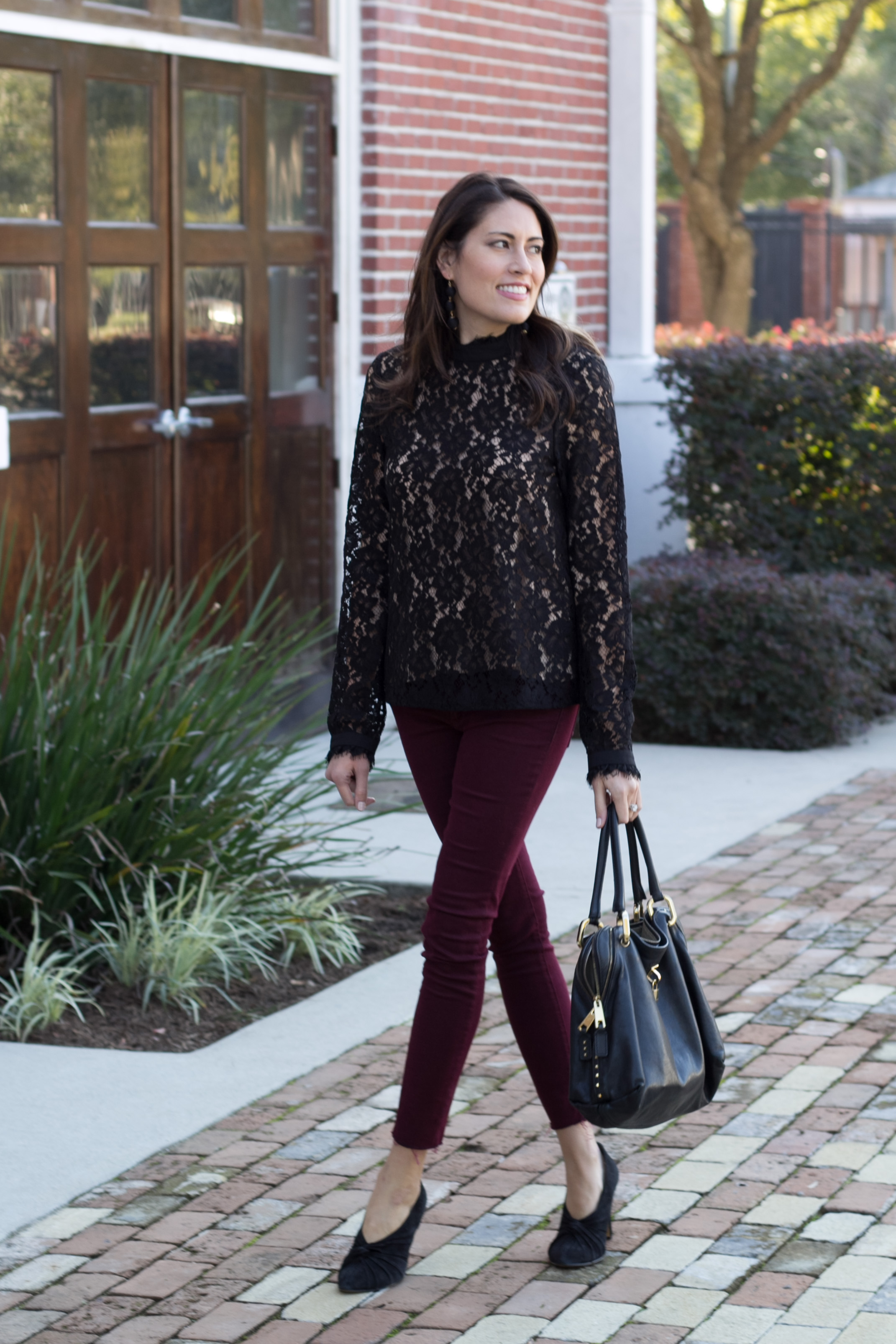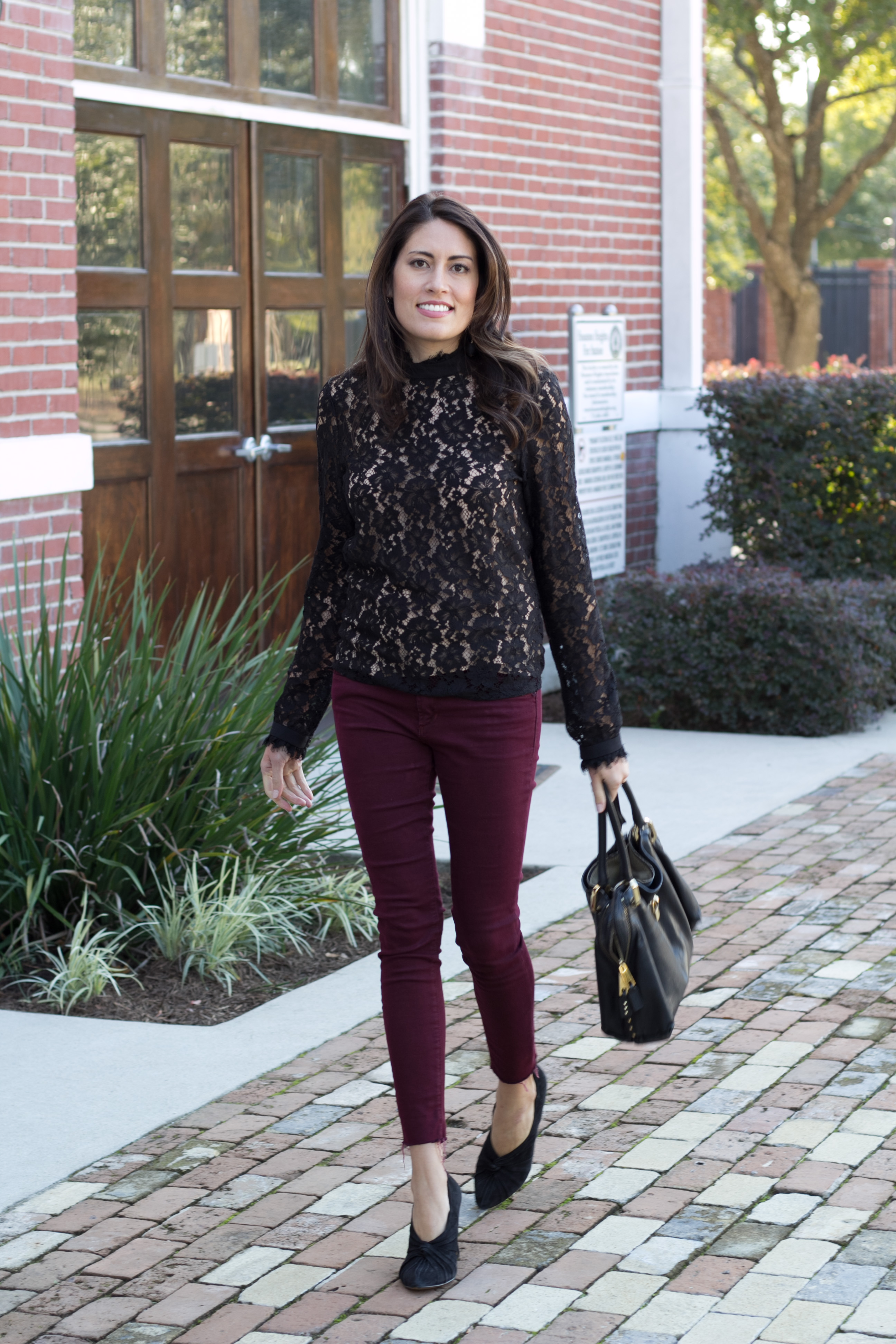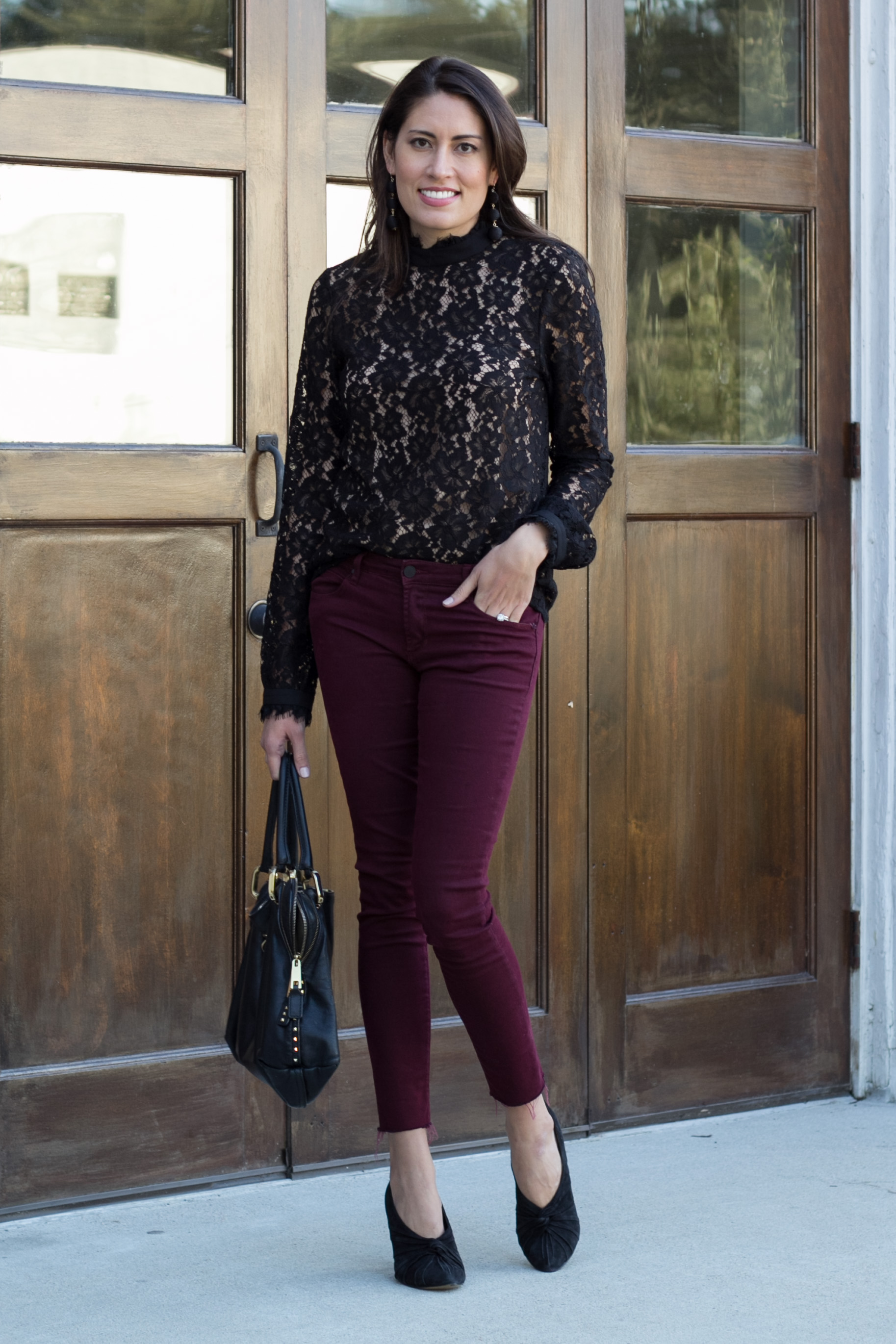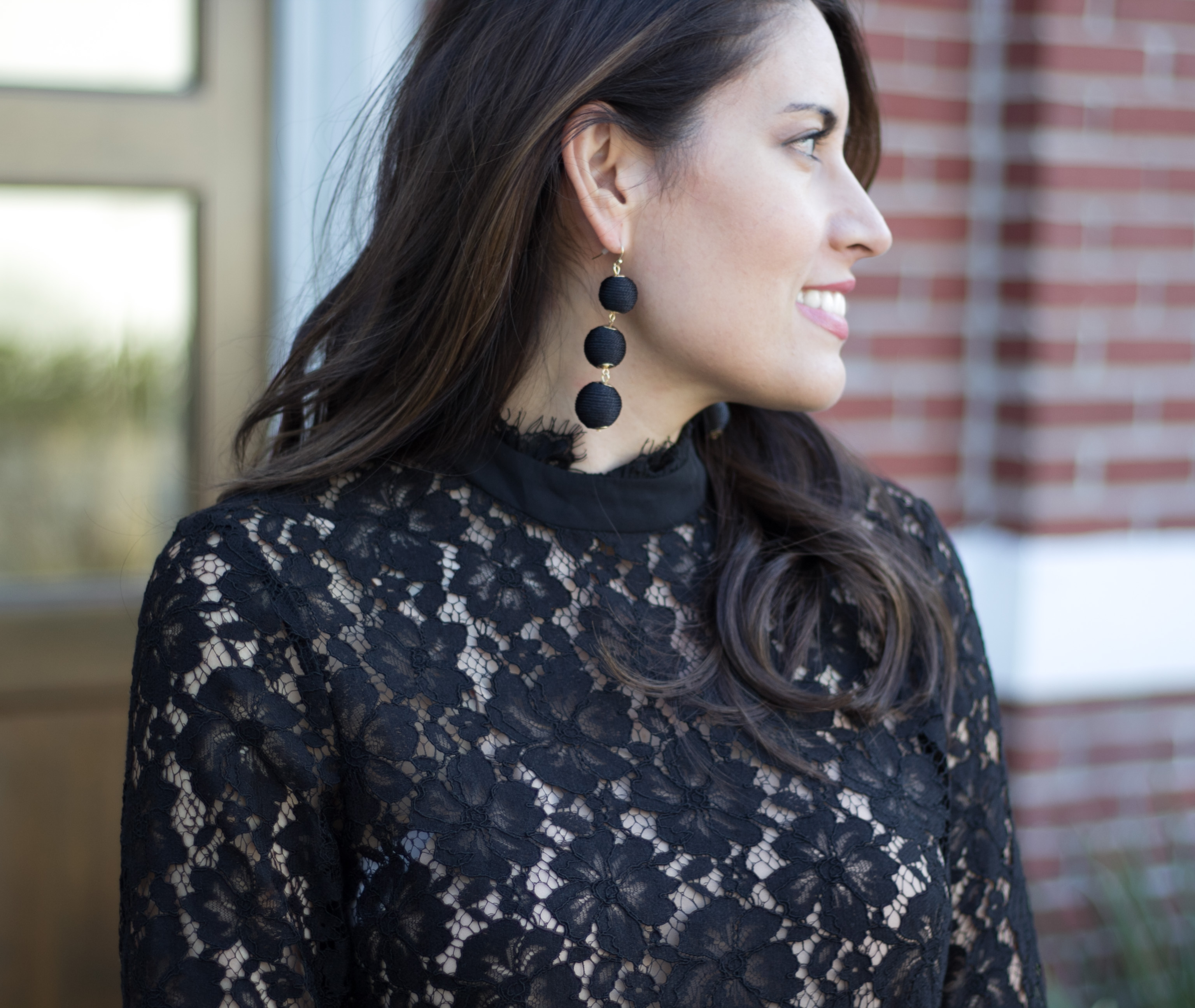 Most of the holiday parties I go to these days are house parties, so I thought I'd share a  casual holiday party look perfect for drinking wine  and eating tons of yummy things off a charcuterie board, all while catching up with friends with a little Christmas music playing in the background. 🙂
Casual for me means jeans, and I've been wearing these burgundy jeans a ton since I bought them in the Nordstrom anniversary sale this summer. I've mentioned that I'm a fan of all things wine/burgundy, as you can see here and here. When these jeans are paired with this lace top, which could definitely be dressed up more with a skirt to be more cocktail appropriate, it all screams low-key fancy, which I basically just made up, but accurately describes how I like to dress.  This low-key fancy outfit makes me feel sort of festive yet comfortable so it totally works.
Velvet is something else that totally could be low-key fancy. I'll probably wear this cami with a black tuxedo blazer to another holiday party I have coming up. And, statement earrings, of course, finish off a casual yet dressed-up holiday party outfit.
P.S. I've had these Nine West booties for six years, but I love them and find myself wearing them a lot lately. I linked a similar pair below.  I love when I can rediscover something I already have and love it again!
Hope everyone is enjoying the holiday season!
Lace top   | Burgundy Denim | Shoes | Earrings | Marc Jacobs purse (old)