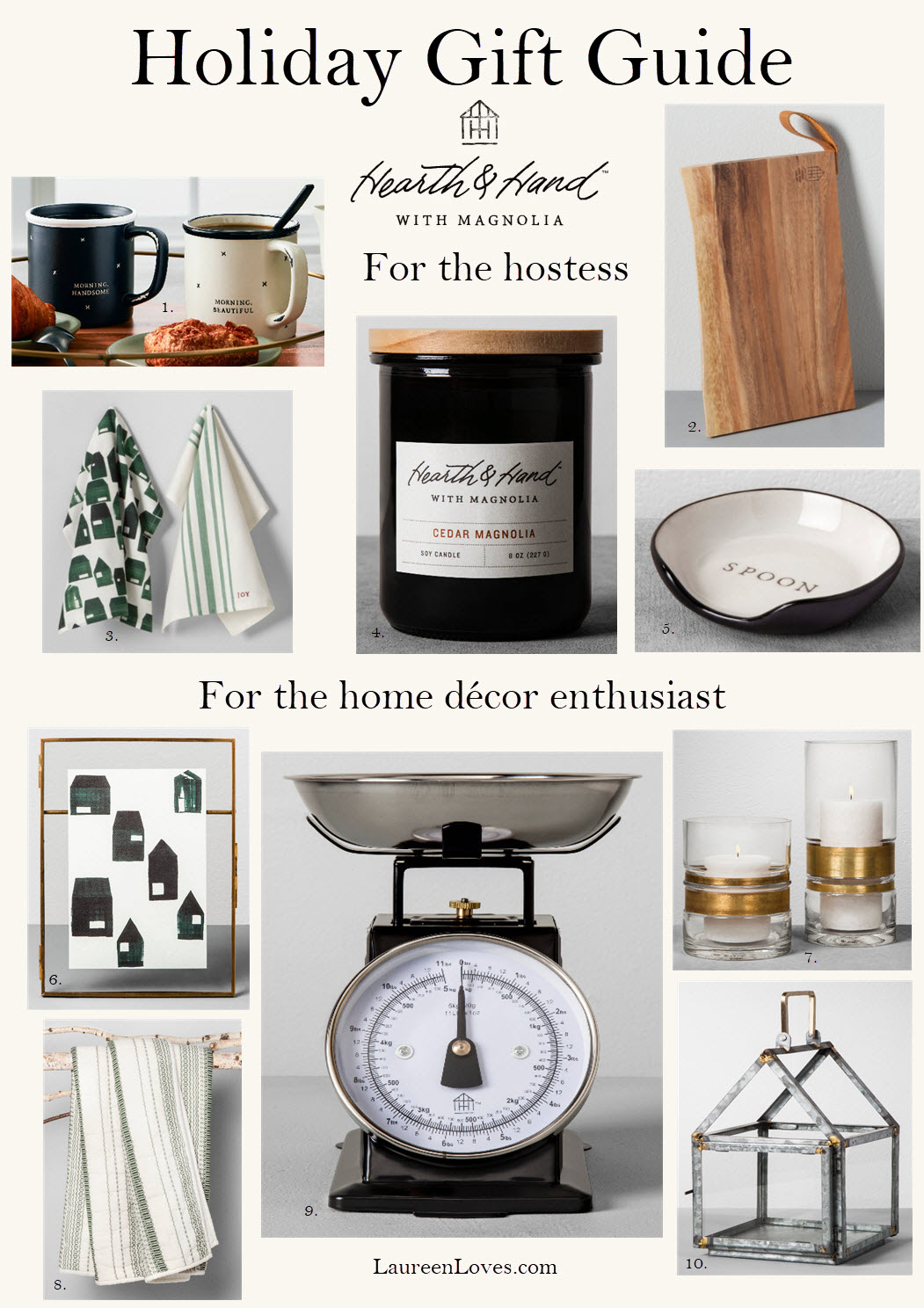 I know I'm not the only one drinking the Fixer Upper/Magnolia/Chip and Joanna Gaines kool-aid. The Gaines' authenticity and refined modern farmhouse style has won over many, myself included, and their new Hearth & Hand partnership launched at the motherland yesterday.
Perfect timing since it seems everyone likes to get rid of all their pumpkins as of Nov. 1 to trade them in for wreaths, garland and shiny Christmas décor. I don't really have my life together to be at this point yet, but I definitely made a trip to Target this weekend and scoped out the best of the new Hearth and Hand line to put together this little gift guide for you. Overall, there is a little bit of everything at various price points, so it's pretty easy to get a piece of their style without breaking the bank. And, all of it just really, really nice quality, too. Win, win!
I have been jotting down more holiday gift guide ideas, and I'll be sharing at least one per week since I'm all about the online shopping these days since I don't like to take my kid with me into stores unless I like apologizing repeatedly to sales people and haphazardly trying to refold everything he touches. :/
What's on your wishlist from the Hearth & Hand with Magnolia collection? Let me know!
For the kiddos: 1 | 2 | 3 | 4 | 5
For the festive holiday lover: 6 | 7 | 8 | 9 | 10 | 11 | 12
For the hostess: 1 | 2 | 3 | 4 | 5
For the home decor enthusiast: 6 | 7 | 8 | 9 | 10