I get a lot of questions from friends and family about the progress of our home. Well, this is the latest: Things are coming along nicely and a lot of progress has happened over the past couple of weeks. Almost all of the windows have been installed. As you may recall, we had a little window snafu, and we're still awaiting a few of the custom windows. That said, the windows on the front porch are getting trimmed out to have more substantial molding around them, which makes a big difference from a curb appeal standpoint.
Another change that happened recently was the master bedroom ceiling got vaulted. This should have happened originally, but it got overlooked so it had to be redone. Vaulting the ceiling made a HUGE difference and it really made the room feel more spacious, so I'm pretty happy with that.
The plumbers came by this week and added in all the plumbing. It's like a massive maze of pipes and tubes. The heart of the plumbing looks monstrous, and Ben tells me this is very important. (I just nod.)
We did a walk-through with our builder this week to go through the lighting and electrical plans. I'm glad we did this, as we caught a couple of little things that we forgot on the plans/sketches. For instance, I almost forgot to make note of a electrical outlet that will be housed within my vanity drawer for my blowdryer and curling iron. This seems ridiculous, but this is something I've always wanted so I can keep my stuff off the counters and keep things looking a little less cluttered. The details, y'all – they're important!
More soon,
LL
The windows in the front of the house needed a little "oomph" so framing them out with nice trim made a huge difference.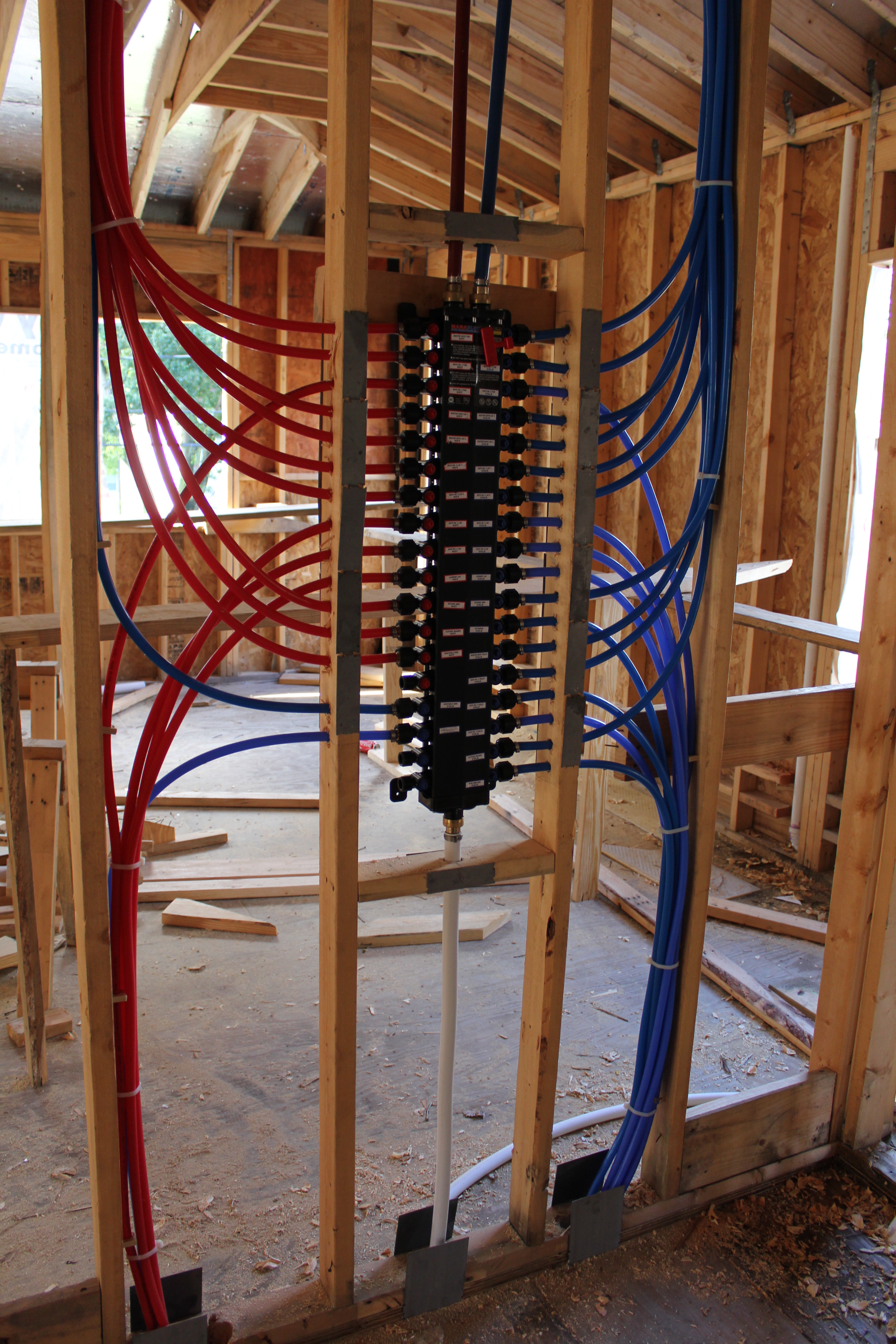 The heart of the plumbing. Each fixture has its own dedicated line and this helps with water pressure.
Save
Save
Save
Save
Save
Save