A lot has been going on behind the scenes at the house to get it ready to before insulation and drywall. Over the past month, all the things you don't really think about, but need to have in order to make your house function properly have been going on. So all the HVAC and electrical to do's have really been the bulk of the work done lately and that's hard to document. One step has to occur before the next step and inspections have to occur along the way. So, if all of this doesn't happen in the right order, it can really throw things off.
For instance, the inspector came to the house to see if we were ready for dry wall,  and the gas line to the fireplace wasn't connected. So, we failed that inspection. The inspector came back the next day first thing in the morning  at 8am, but the plumber didn't come back until 8:30am. By that time, the inspection failed AGAIN and we have another day wasted. So, it's a lot of frustration overall. I don't know a single person who has built a house that wasn't frustrated along the way and had delays. It's just really frustrating when you're in the midst of it and you look at the calendar and realize it's nearly the fall and we thought we'd be in there by Sept. That's definitely not happening.
We did get insulation on Saturday and drywall should happen this week. It's been a loooooong time coming for this, and our builder tells us that typically 60-90 days after drywall is when houses get completed. We will see! I'm sharing some progress pics that we've taken along the way.
More decisions have to be made about interior details so we're working on that, too. Ben met with the cabinet makers to sketch out the layout of the kitchen cabinets and closets. ( I couldn't make this meeting.) I think we're pretty good on the kitchen cabinets, but I'm really indecisive on my closet situation. I'm told I need to make a decision in the next two weeks how much shoe space I feel like I need. That sounds really ridiculous, I know. But, I'm really on the fence about this!
More soon,
LL
Straightening out the wall to ensure the drywall sits flat. They cut on the inward side of the 2×4 and shove a larger shim (aka a wedge of wood) to correct the bow. I thought this was really strange, and I don't think it's done in every house but apparently it's one of those little details that makes a difference.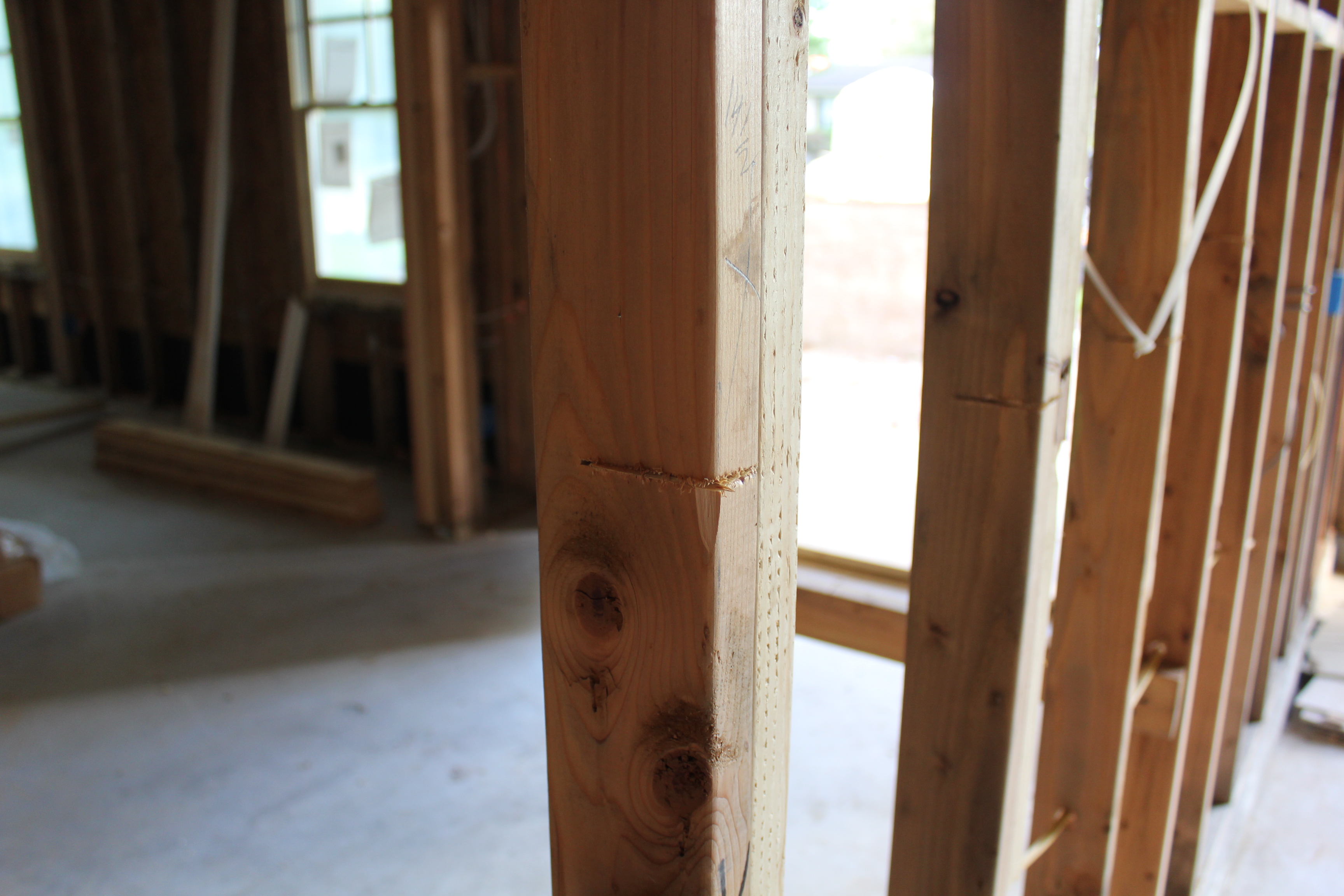 Fireplace install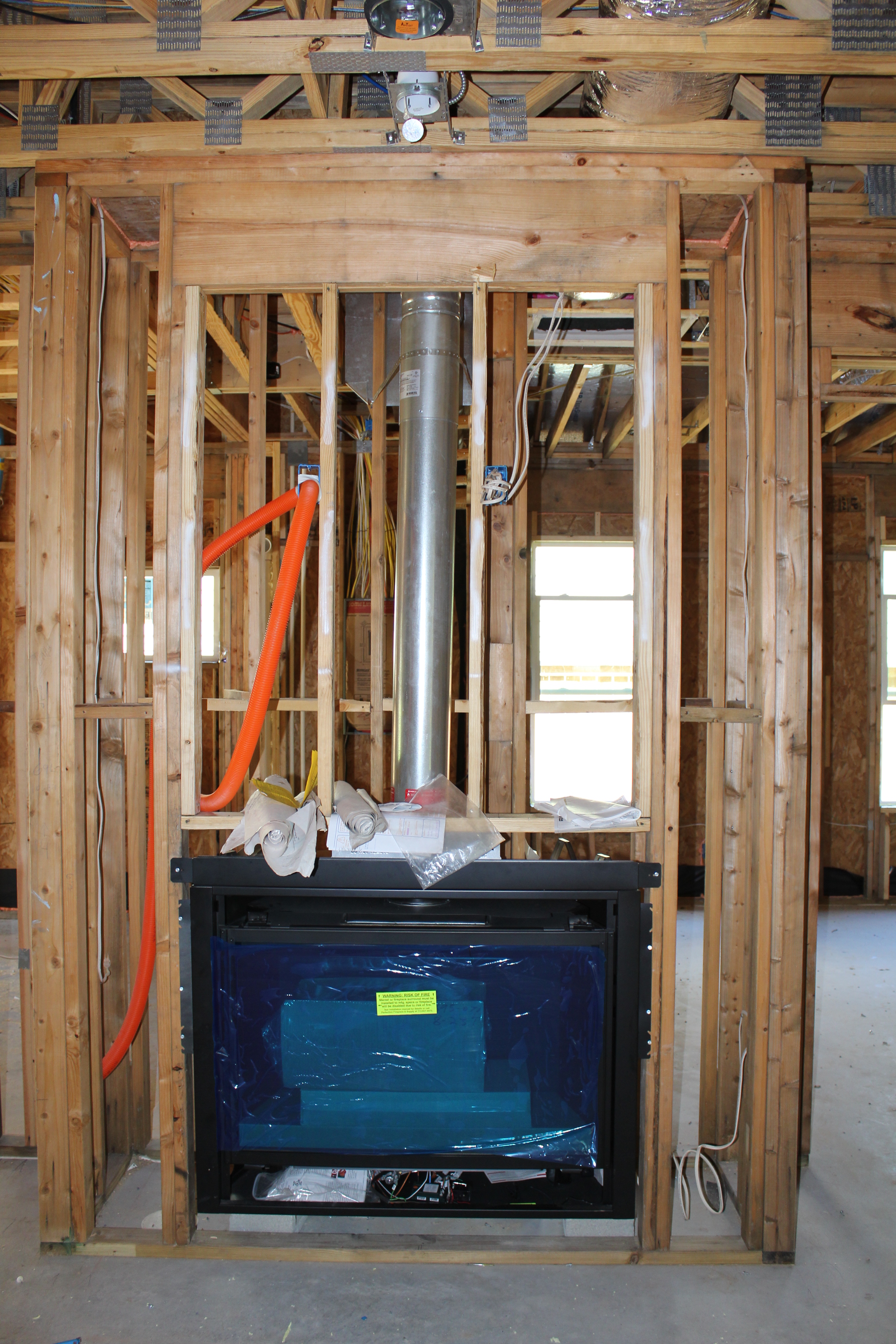 Pocket door install in Braden's bathroom upstairs. All of the other interior doors get installed after drywall.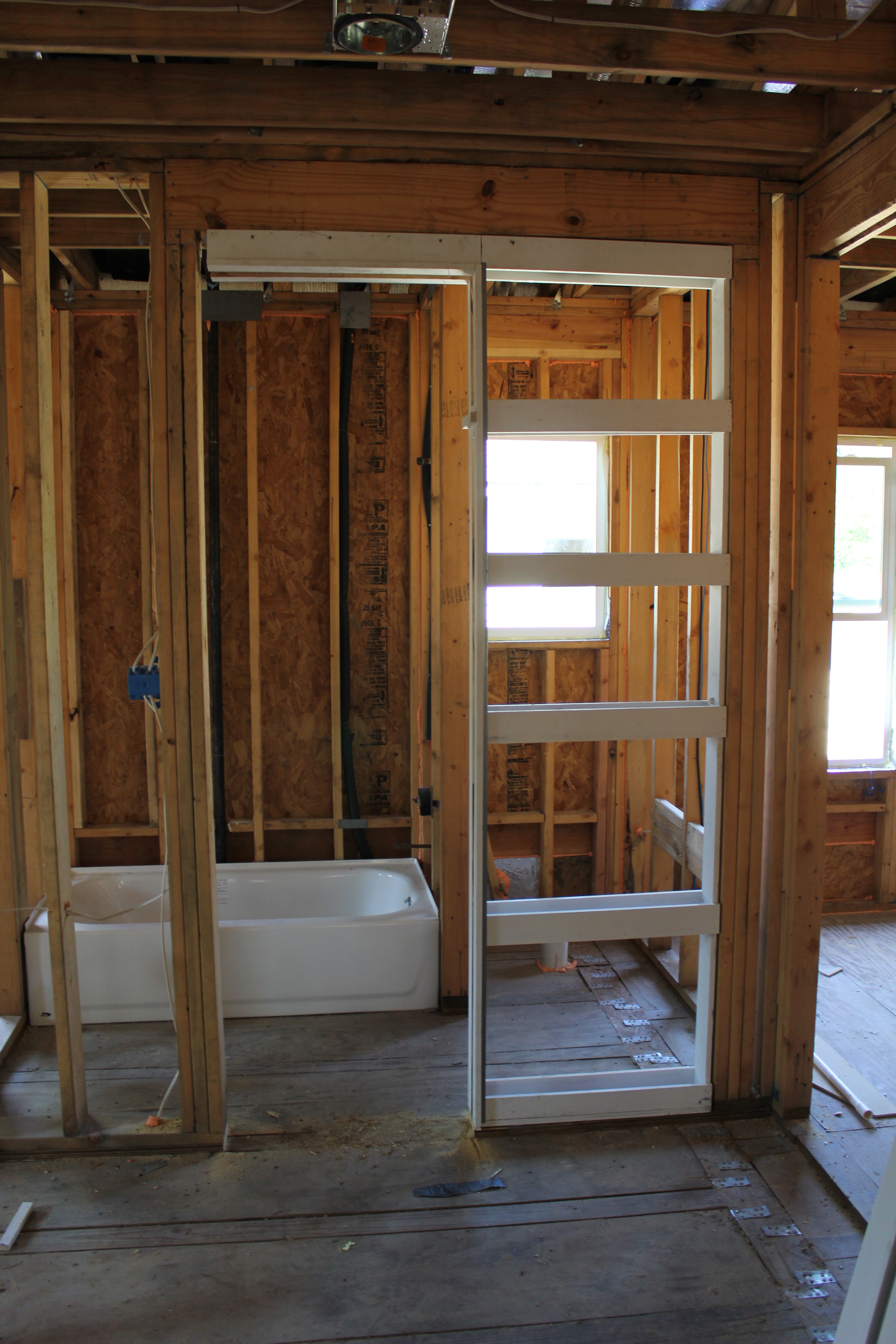 Double checking vanity light placement to reduce drywall repair.