We've been trying to make an effort to go on more date nights lately because…well, a toddler will do that to you. 🙂 I wore this outfit on Saturday to dinner and an engagement party. I bought this off the shoulder dress when I was in Cancun last month. Shopping in a different country is the best, especially when the exchange rate makes the dress an even better deal. This dress was a steal at  $49, and it's one of the most comfortable summer dresses I now own.
I didn't see it at Zara in the U.S., so I've linked to similar Zara options here and here. I plan to embrace the off the shoulder trend the next couple of months since you'll pretty much melt if you go outside lately. So, I'll be wearing this dress and this one, too, until about November. 😉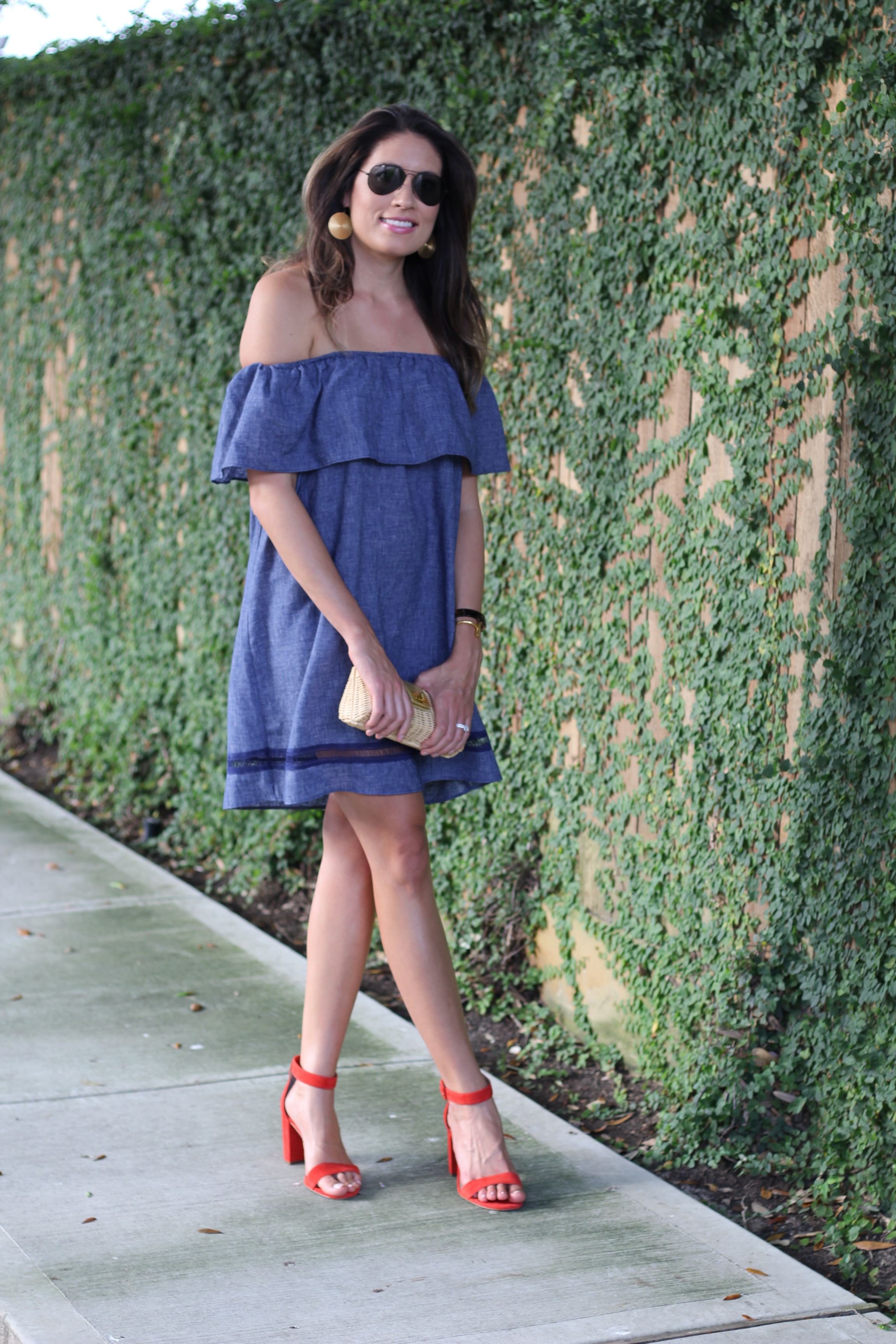 We decided to make the most out our night out  and hit up a restaurant in the neighborhood called Coltivare. I've been wanting to try this place since it opened, but we've never got around to it because they don't take reservations, and I don't like going places and waiting.  I use my Opentable app like a crazy lady and pre-book places and just cancel a few days prior if I know I won't make it.  I decided to stray away from my reservations-only rule and try this Italian spot, which I've only heard good things about. I've been told you need to arrive early and the typical wait time is an hour. We arrived at 6pm – our typical, toddler-enforced eating time, and we were told the wait was, in fact, an hour. Eek. Instead of grabbing a drink in the courtyard and melting waiting in the lovely Houston humidity, we went right down the street to Gelazzi, a fabulous gelato shop that has this great mural to snap a few photos. We've taken many a photos in front of this wall, even some that made our first Christmas card with Braden. I love the Heights, and I'm a little sad to be moving away from this great neighborhood filled with some of the city's best restaurants and photoworthy locales, BUT we're basically moving to the next neighborhood over, so I know we'll still be going to a lot of these places. I've just really enjoyed the convenience of throwing a bottle of wine in the stroller and walking to BYOB restaurants or trying out the row of great eateries such as Bernadine's, Hunky Dory and Cane Russo, which are all  a five minute walk from our house.
The one hour wait for Coltivare was actually about 25 minutes. Score! I think an hour wait would have been worth it, though. The pizza was AMAZING, and I had the BEST heirloom tomato salad ever. Everything is super fresh and made with herbs and veggies from their garden. Ben doesn't even like tomatoes that much but he liked this salad. It was beautiful and flavorful. We also had some chicken wings that were super spicy yet tasty, but also a little messy. I let Ben choose the pizza (pepperoni, so adventurous) and appetizer since pizza is like his life blood. We had some yummy cocktails, too, including their version of the Gin and Tonic, which was minty and refreshing. I will definitely go back again soon.  I highly recommend it if you're in the area!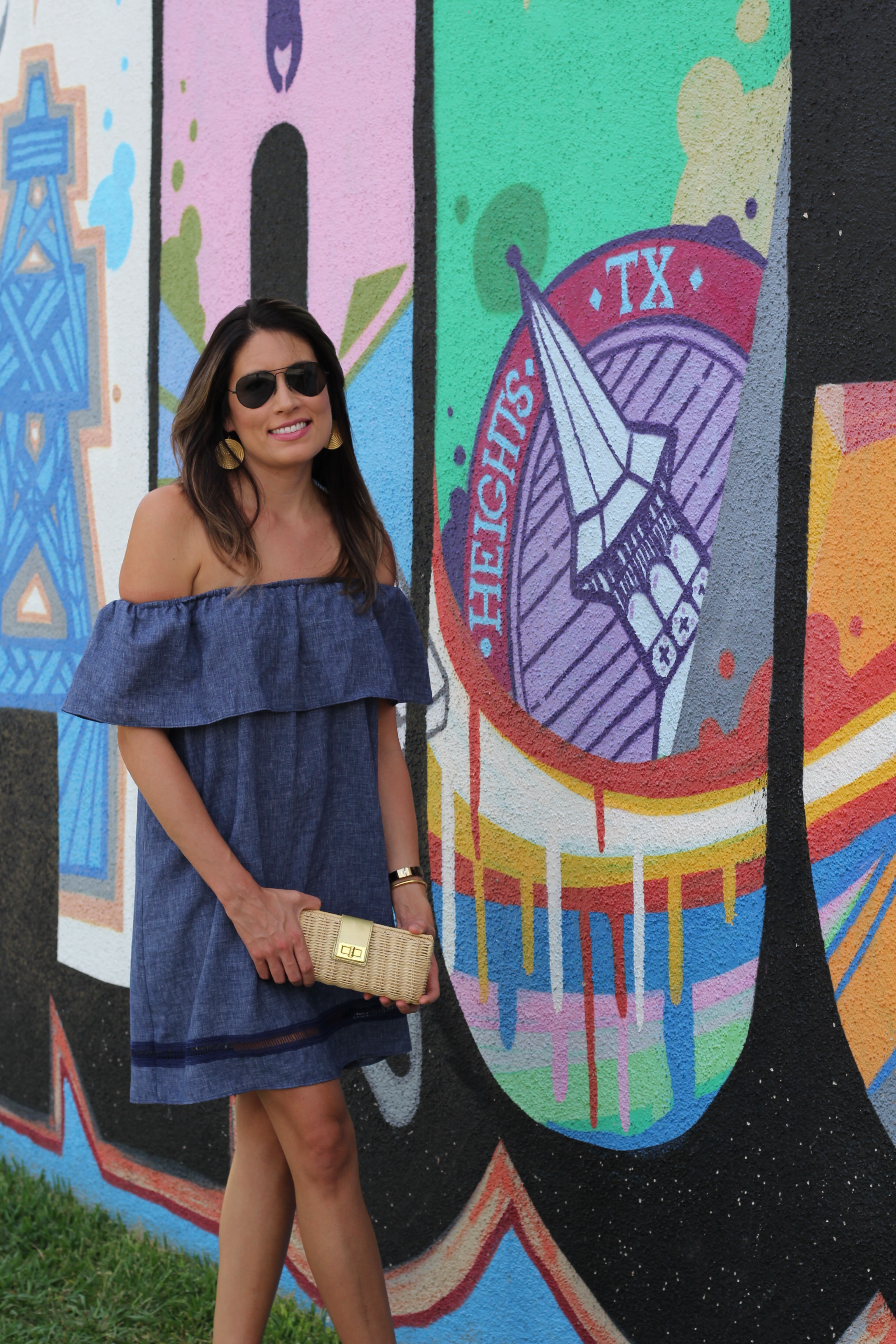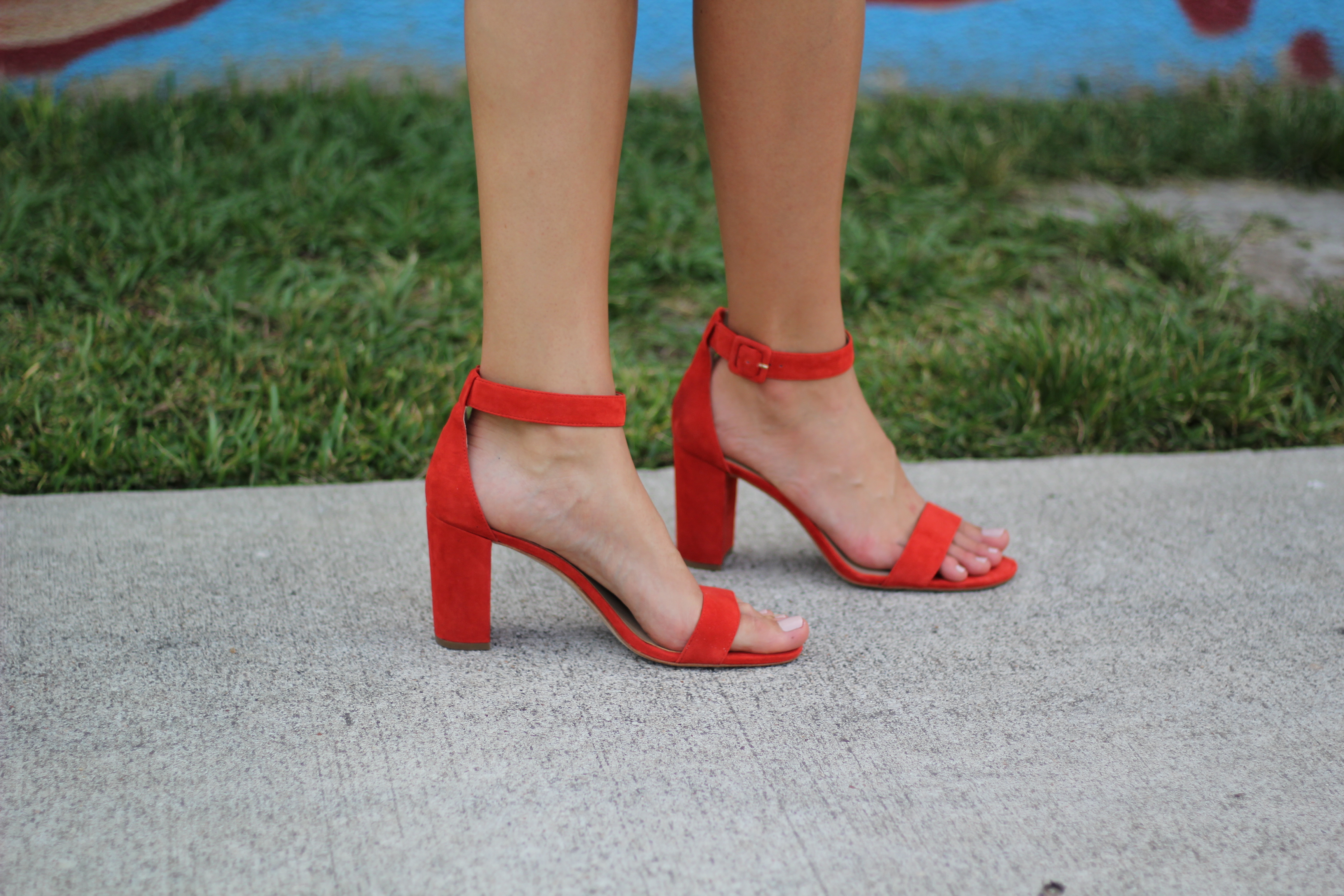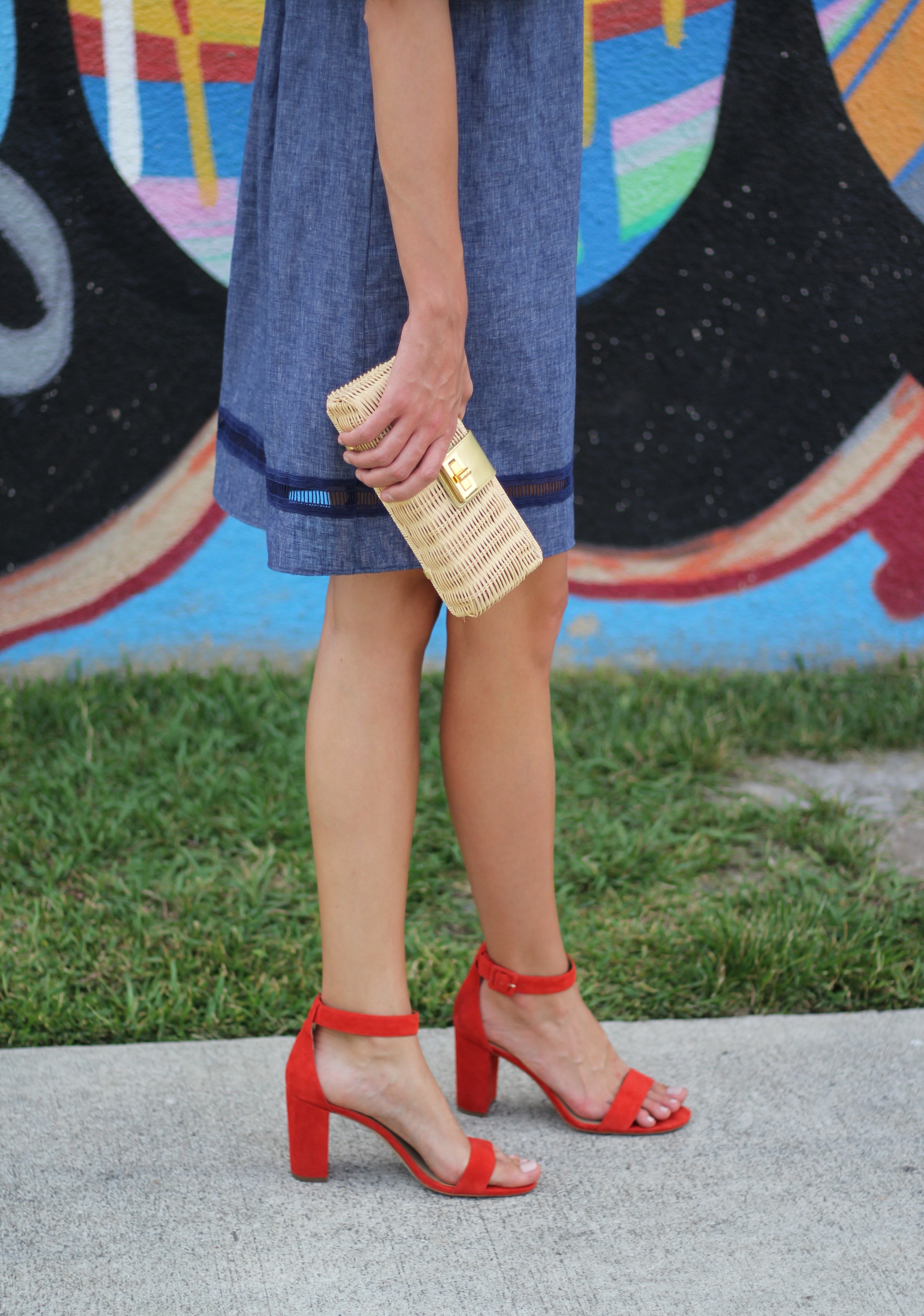 So, with my perfect pizza-eating dress ( I love a roomy dress after carb-filled meal), I paired it with some of my favorite summer heels for a nice pop of color. I picked these shoes up from Ann Taylor online recently. I buy about 95% of my shoes online because no one ever has my size. #Tallgirlwithbigfeetproblems  I have a lot of Ann Taylor shoes — almost more than I care to admit — but they're really well-made and have great heel heights. The shoes are "fire glow orange" but they look more red to me and punch up neutrals quite nicely. This J.Crew clutch is a few years old but still use it during the summer months.
Hope your week has started off great, y'all!
More soon,
LL
Save
Save
Save
Save
Save
Save
Save
Save
Save
Save
Save
Save
Save
Save
Save
Save
Save
Save