I never thought I'd be one who would play matchy matchy with her kid. Honestly, I found it a little obnoxious when moms did this, but then I realized that I sort of love it when I see families do it…in small doses. Tell me I'm not the only one!?  Honestly, there is so much I didn't think I would do until I became a mom to a sassy little boy. Monster Jam – check. Learn all the names of construction equipment – check. I'm currently re-learning the different types of dinosaurs. #boymom
There's only a short window when you can be twins with your mini,  so I'm going to take advantage while I can! I think it would be 10x worse if I had a girl. This is the first time I've really done this with Braden, and it wasn't even my intention at first. I received this plaid shirt in the mail and went into the store to make some other returns, and I spotted this little mini version of it and immediately scooped it up! I think little boys in button down shirts are just the cutest.
I'm also a big fan of this classic shirt style. I have quite the collection, and I wear them weekly for work and casual wear. While I'm no stranger to  button downs, this one is on serious rotation partially because of the mom and mini aspect of it, but also because plaid just screams fall to me. For reference, I order a tall in most shirts from here, and they fit me so much better. (I am wearing a 6 T to avoid button-gaping.) I love this shirt because it instantly makes you look fall-ready and would look perfect with a black or navy skirt for church, too.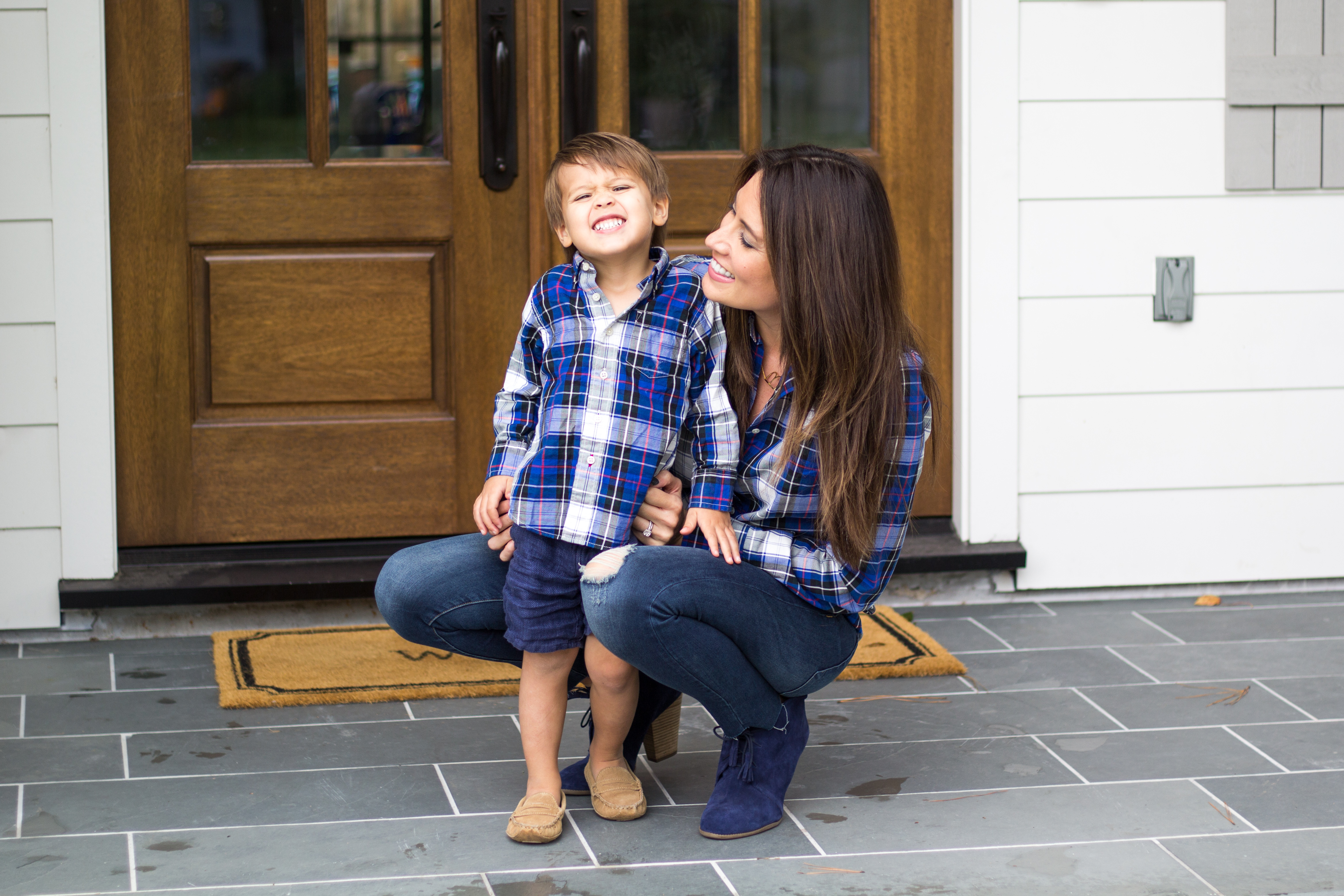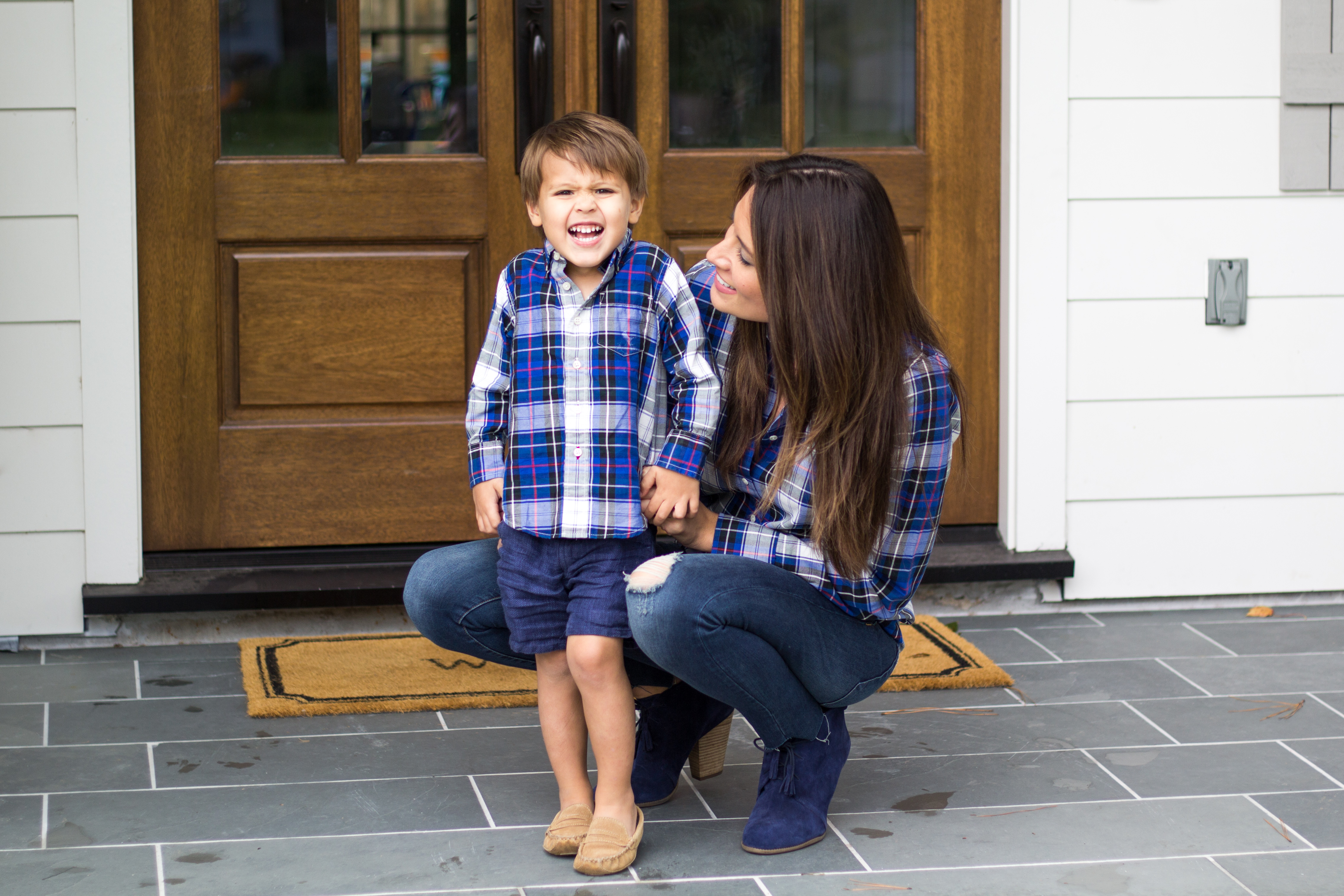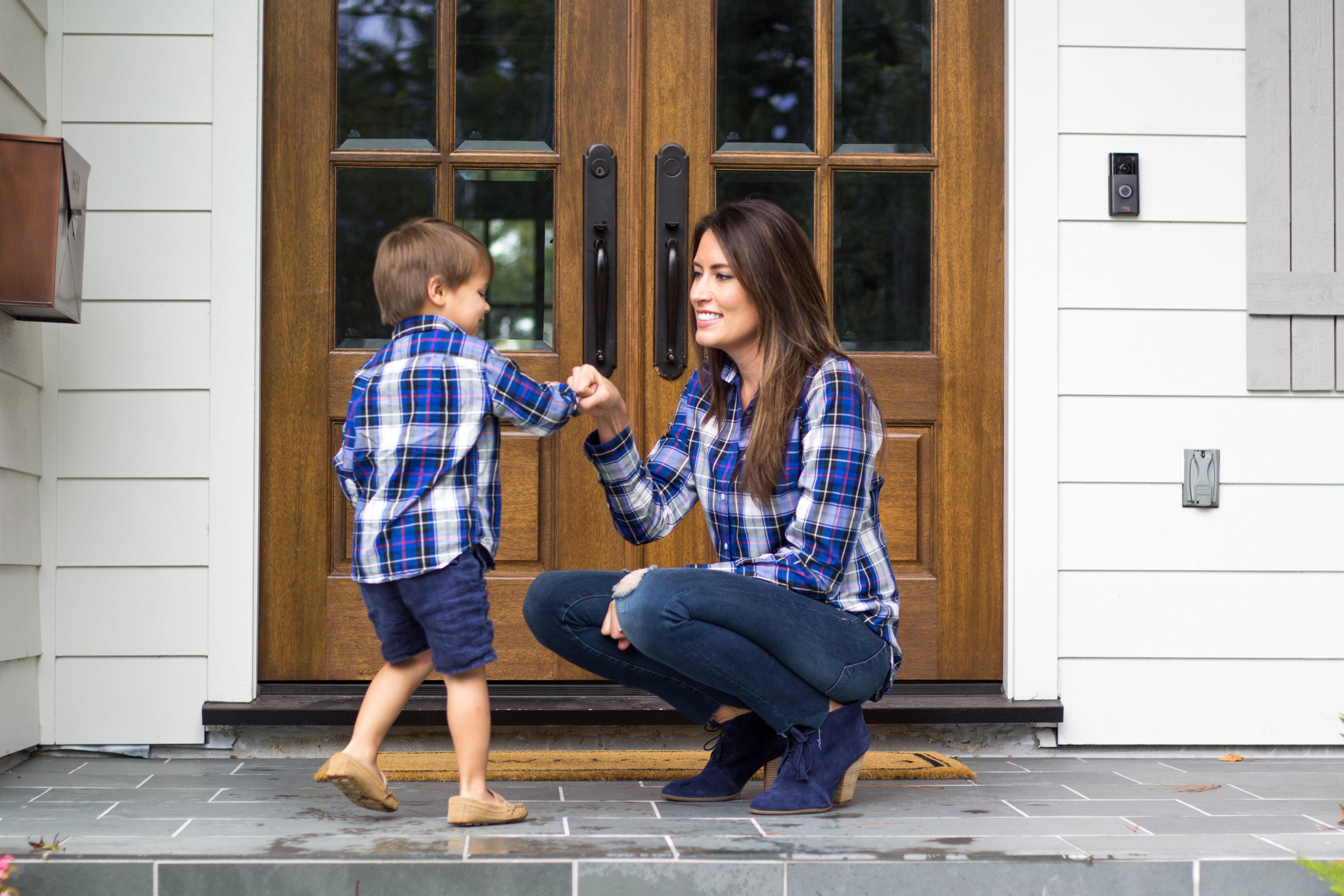 We're all about the fist bumps.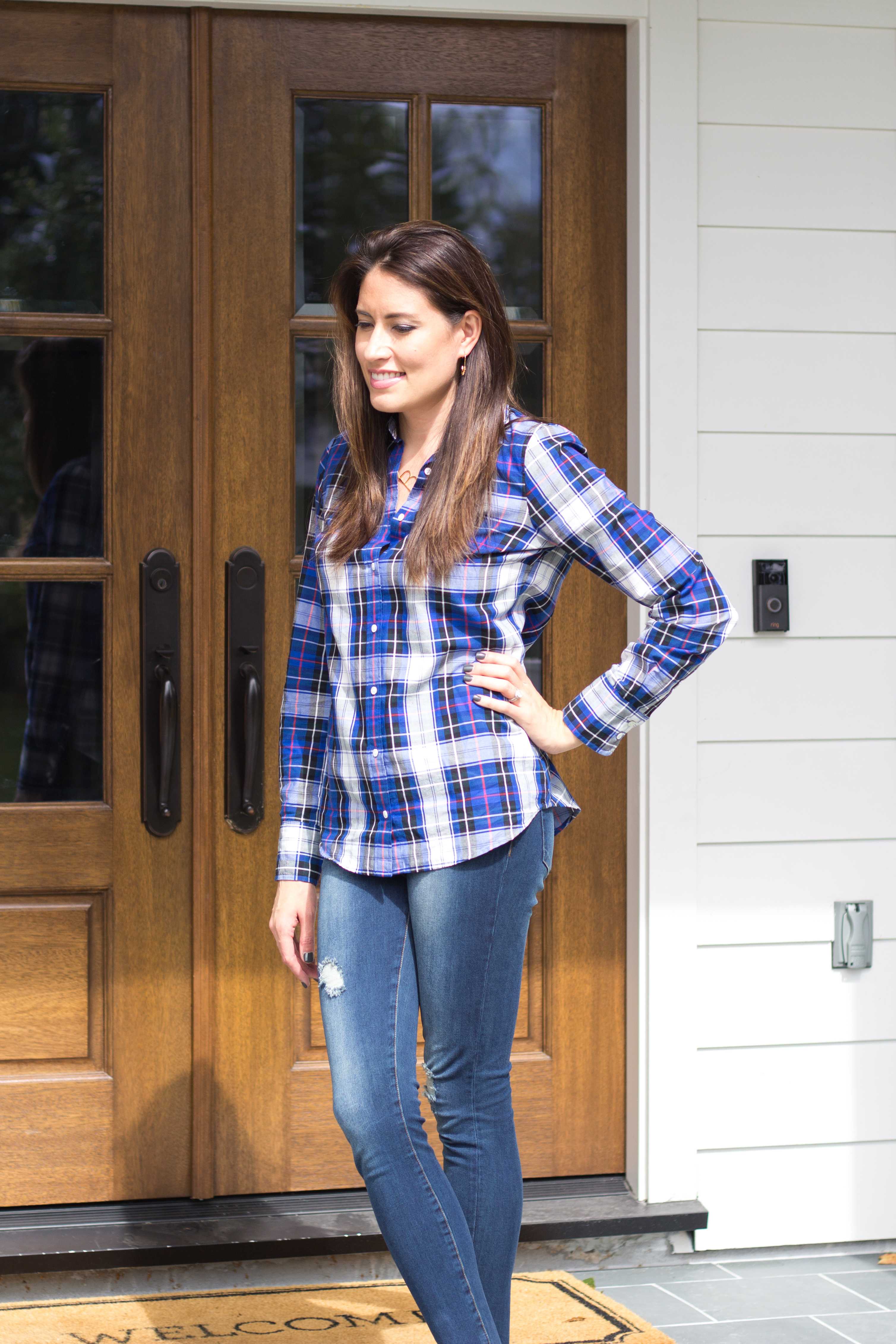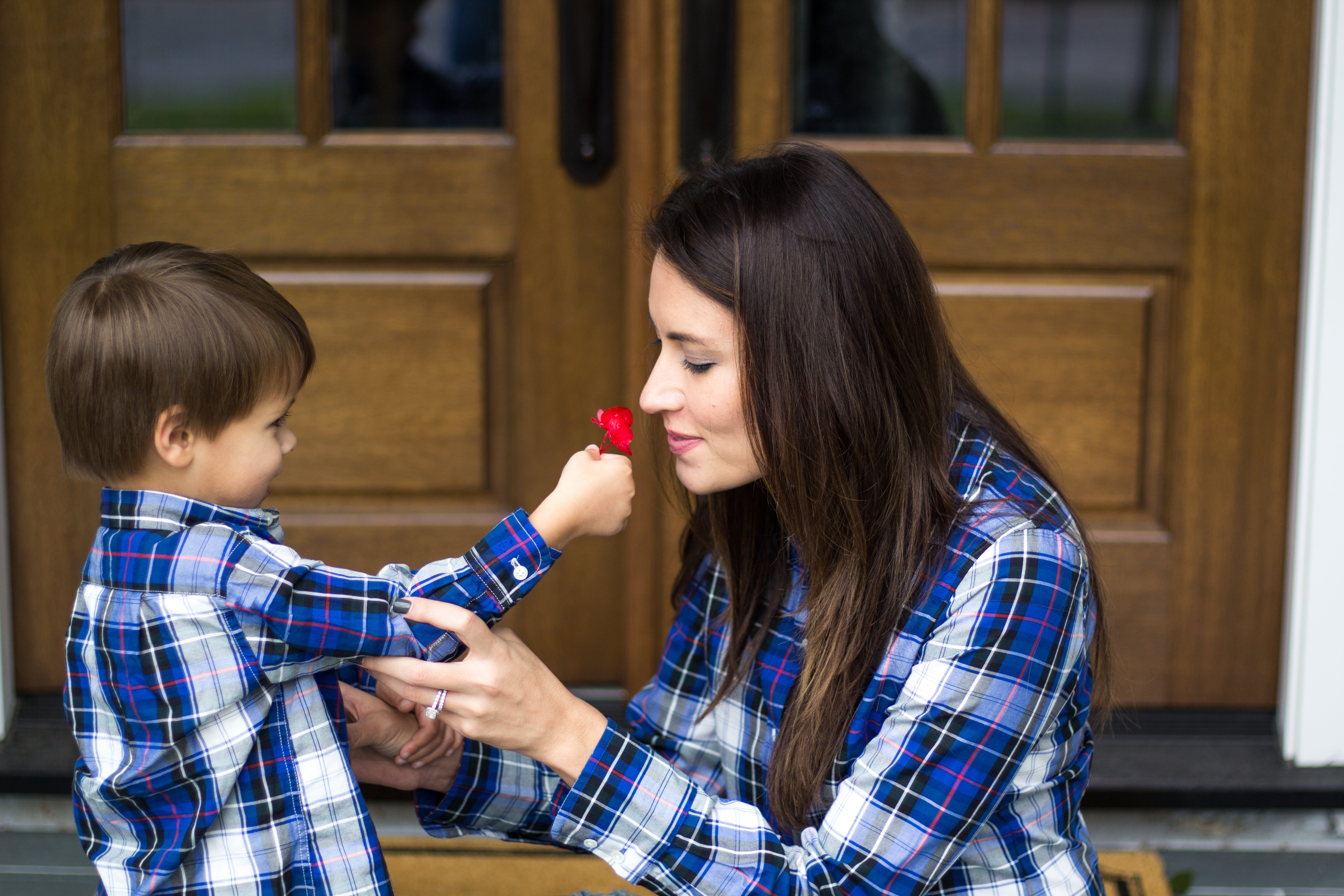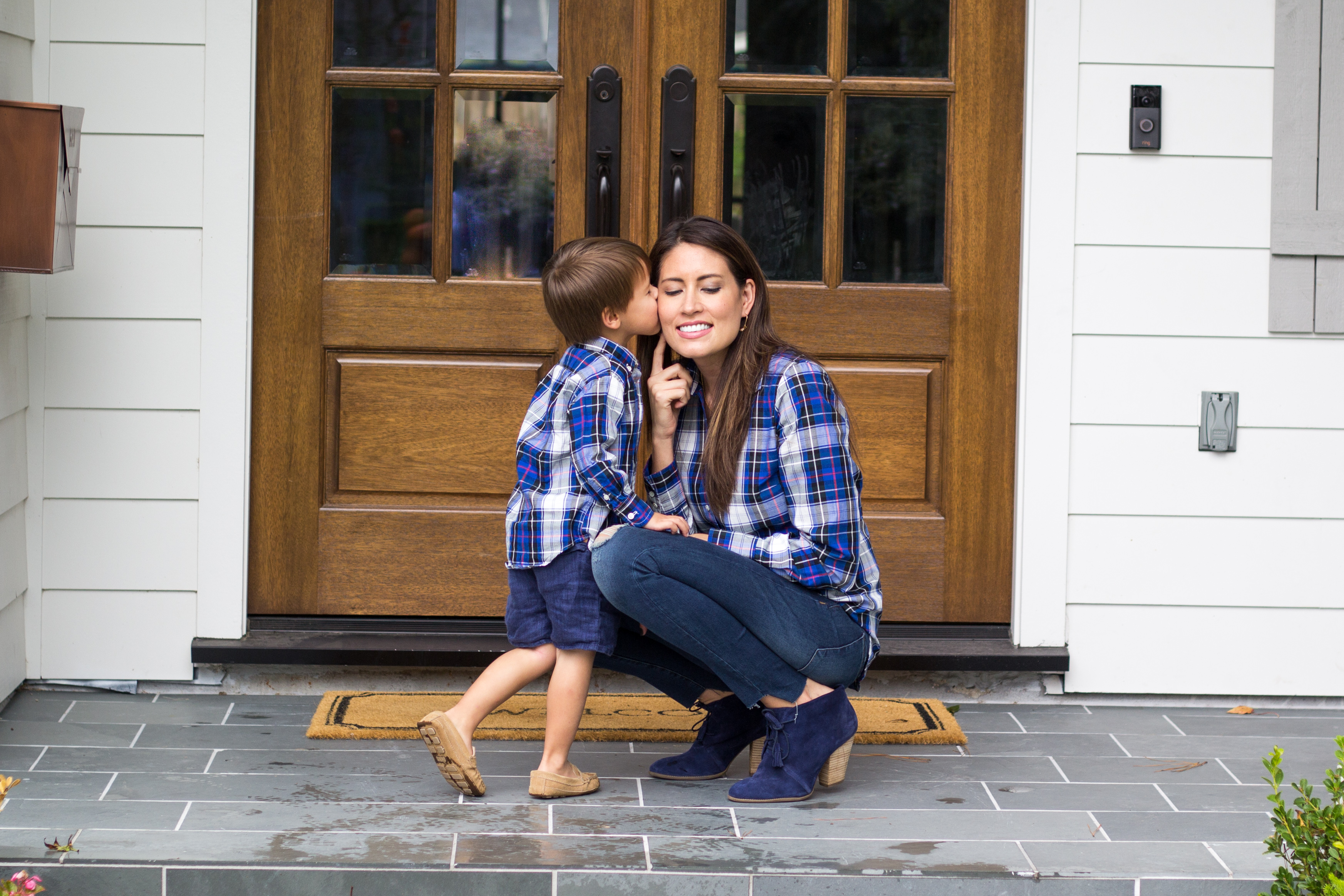 Of all the things I've had a chance to do in this life, I'm most proud of just being this kid's mom.  (Sappy,  I know, but so, so true!)
Mom: Plaid button down shirt | jeans | Booties  – Sole Society (old) but similar here | Necklace
Mini: Plaid oxford shirt | Shorts – Baby Zara (old) | Shoes – Baby Gap but similar here