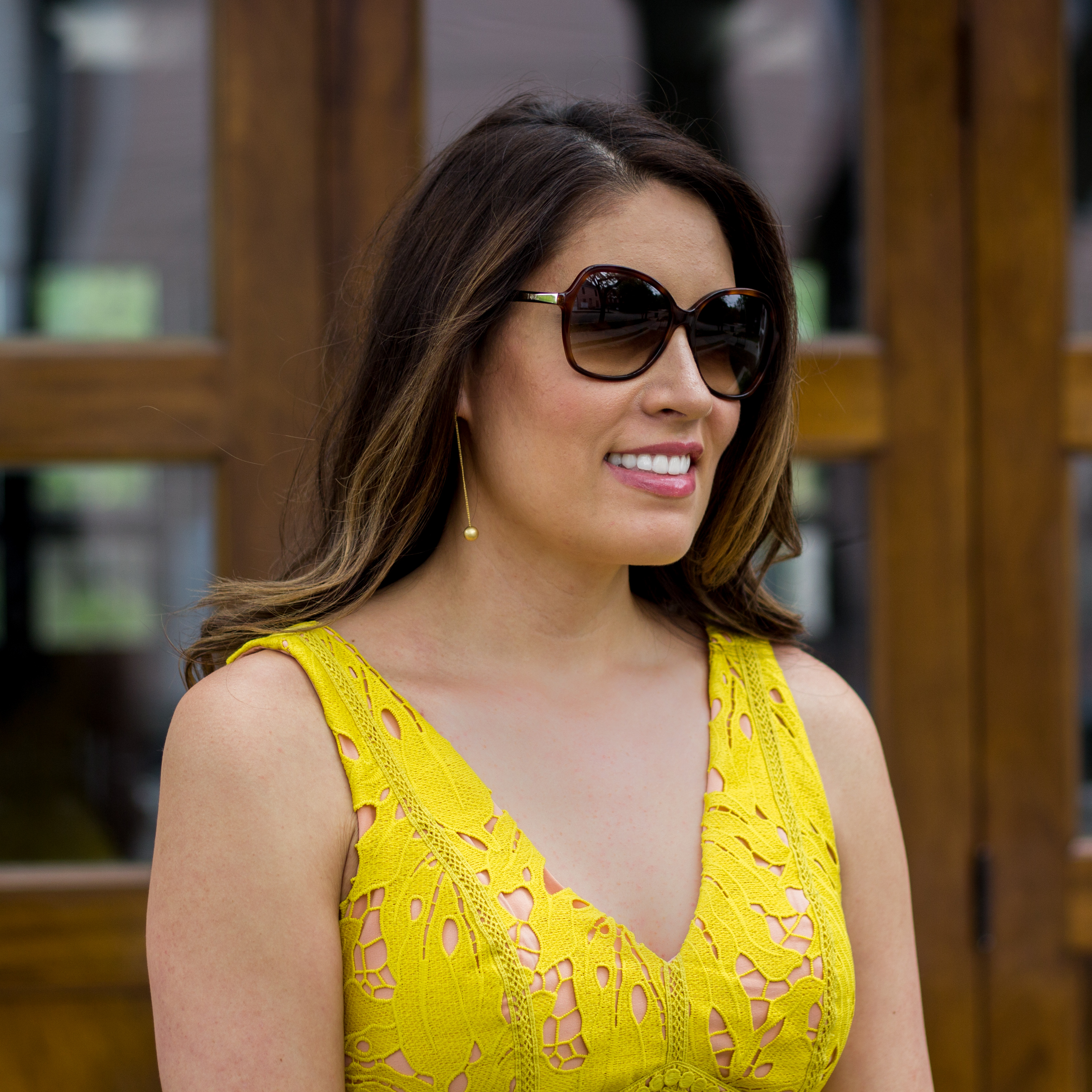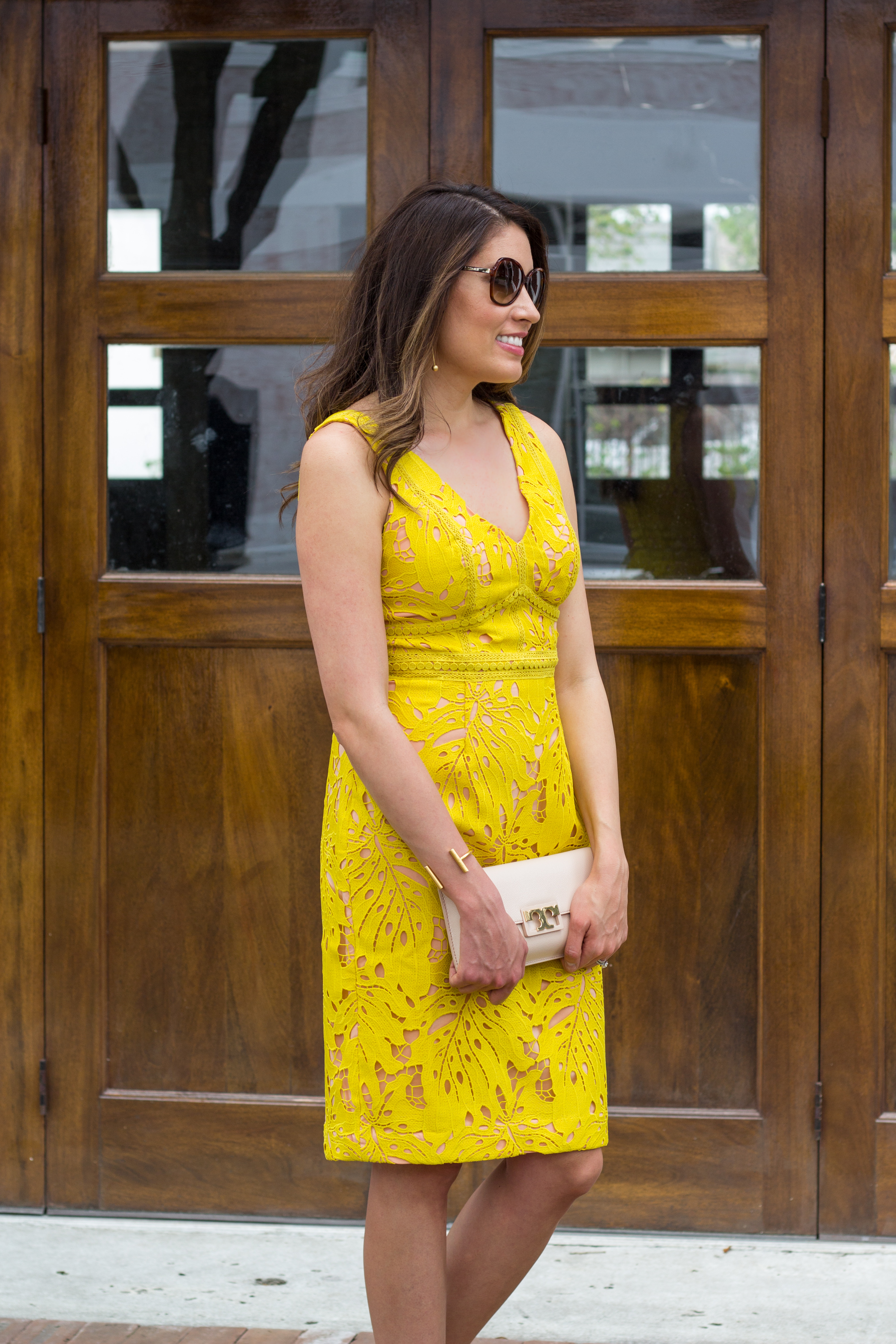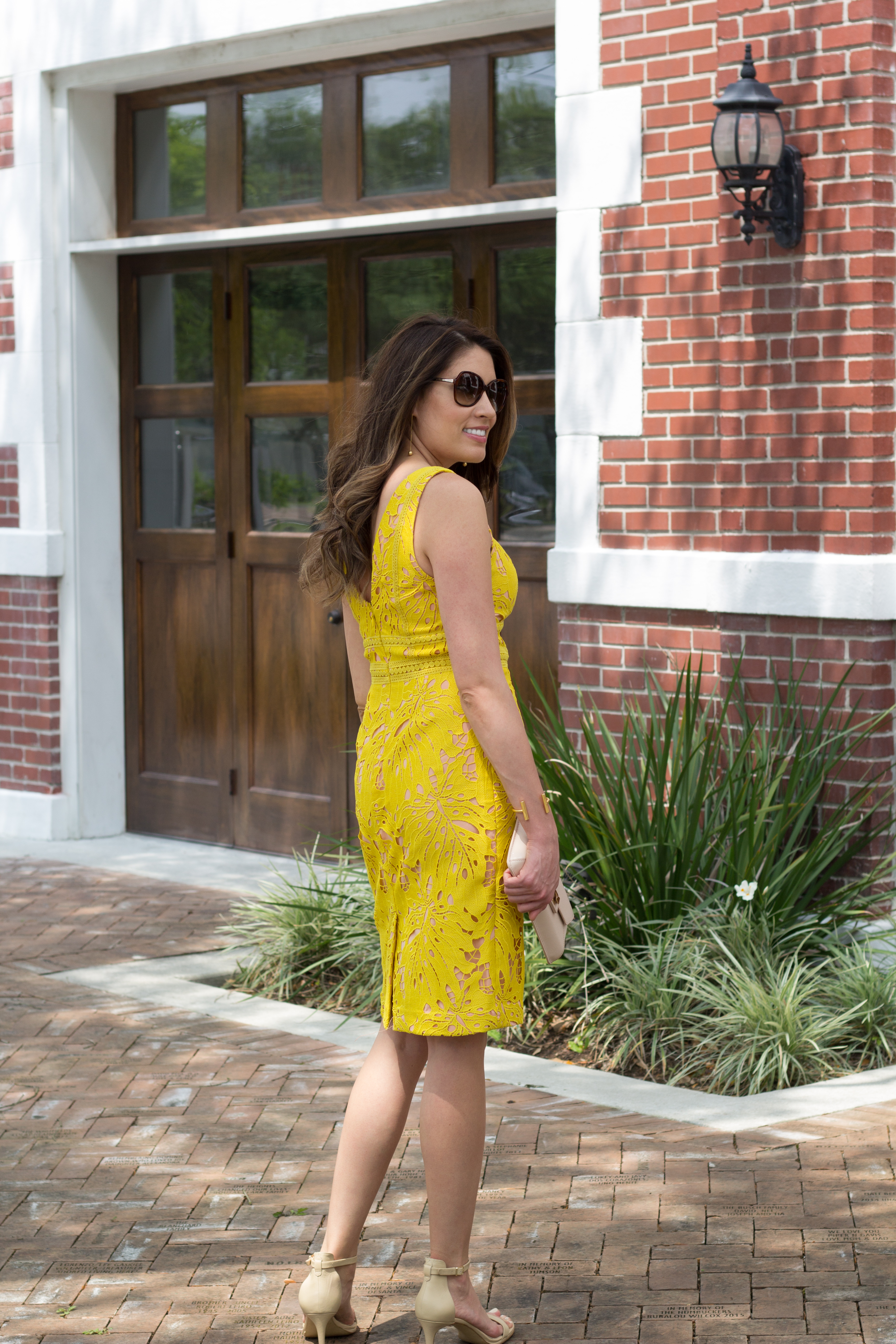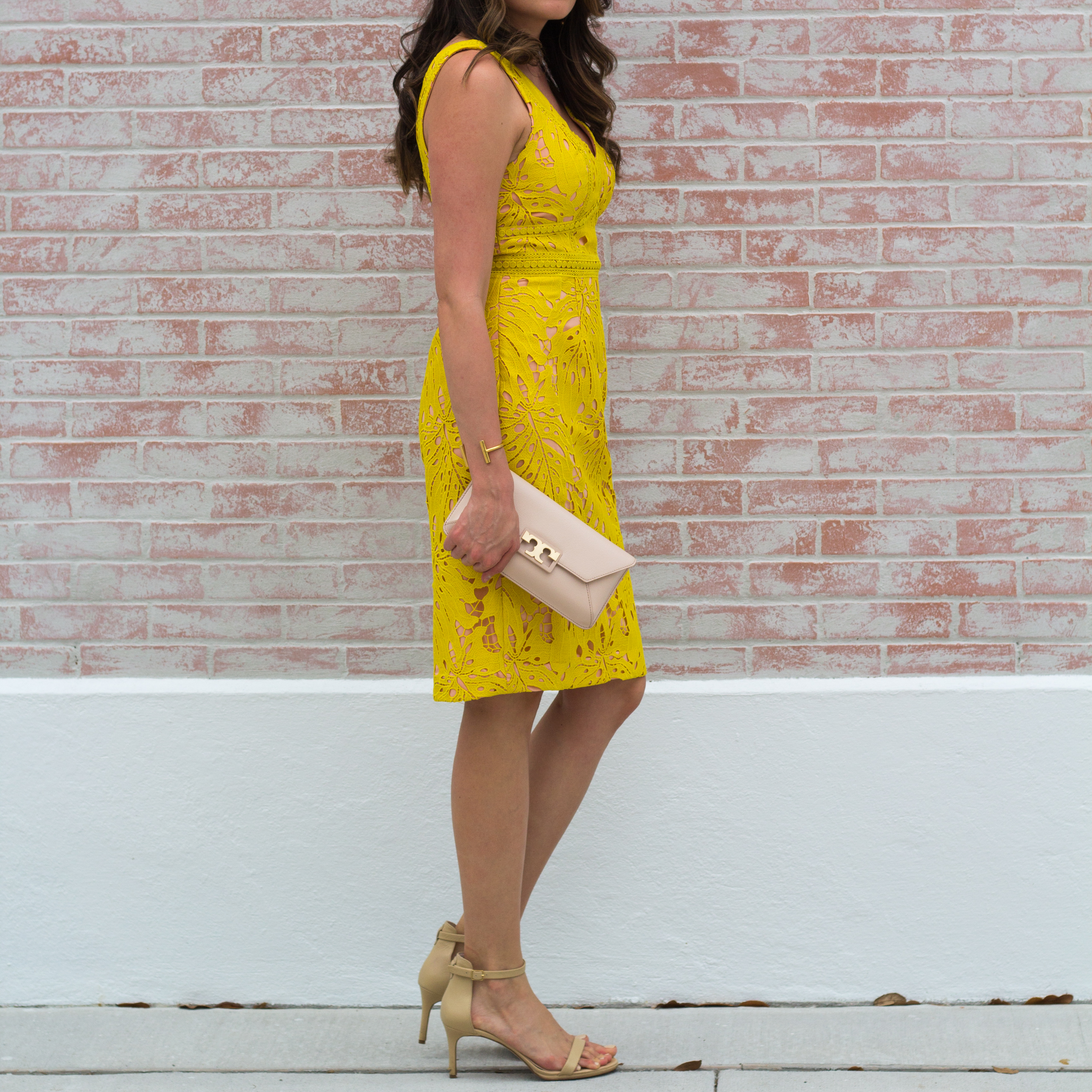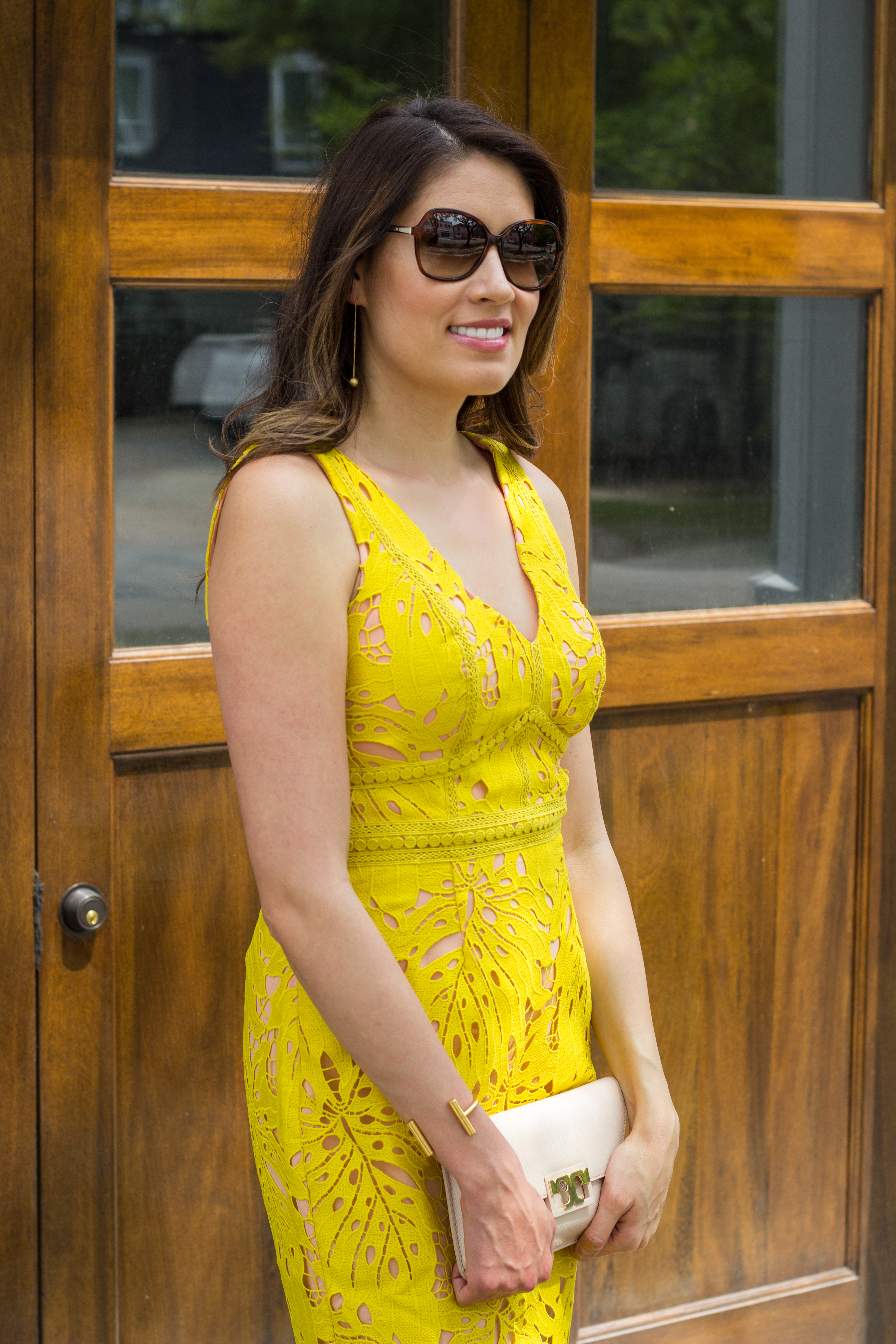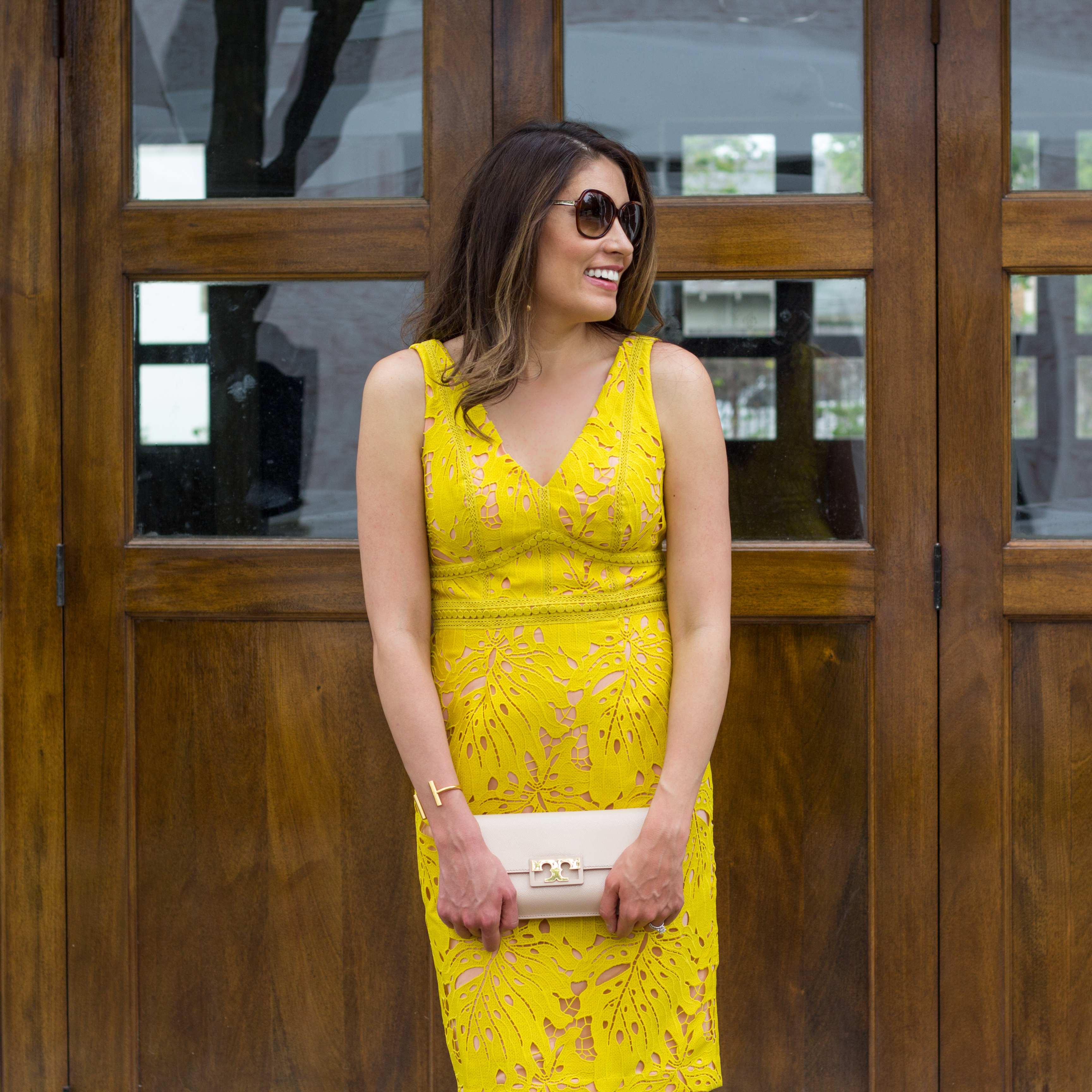 'Tis the season for spring weddings, baby and bridal showers, luncheons and more! When I saw this yellow dress, I knew it would be perfect for multiple events I have on the calendar in the next few weeks. If you're doing an Easter brunch that's a a bit more dressed up, then this could work for that, too.
What really drew me to this dress is the feminine and classic shape, so it's one that I know I'll wear for more than one season. I'm not afraid of color and I think anyone can wear any color out there, you just have to find the right shade for your skin tone. I've heard people say they can't wear yellow before. I disagree. I'm definitely on the paler side right now ( don't hate me for saying that); I think this shade looks great on people with really tan skin but would also look fantastic on someone with really fair skin, too. I have skin that tans pretty easily — I've just been cooped up for too long! Can't wait for a beach vacation next month, and maybe I'll be more tan the next time I'm sporting this outfit.
Another thing about this dress I love is how there's a subtle pink layer underneath the dress peeking through the yellow lace-like fabric. That makes it go well with the clutch. By the way, this clutch definitely looks more pink in person vs. what's on the site here.
I recently picked up these earrings, too, which are so, so simple yet unique and can be dressed up and down. With a bright colored dress, I think it's better to go with understated jewelry like these earrings and bracelet. You can scoop up these affordable earrings I'm wearing during another great ShopBop sale going on now! Early access started today, and you can use code "Event17" for 20% off or 25% off purchases of $500+ or more. Sale is through April 14 at 11:59 p.m.
Happy spring shopping!
Dress | Clutch | Shoes (old) similar here | Earrings | Bracelet (old) similar here | Sunglasses