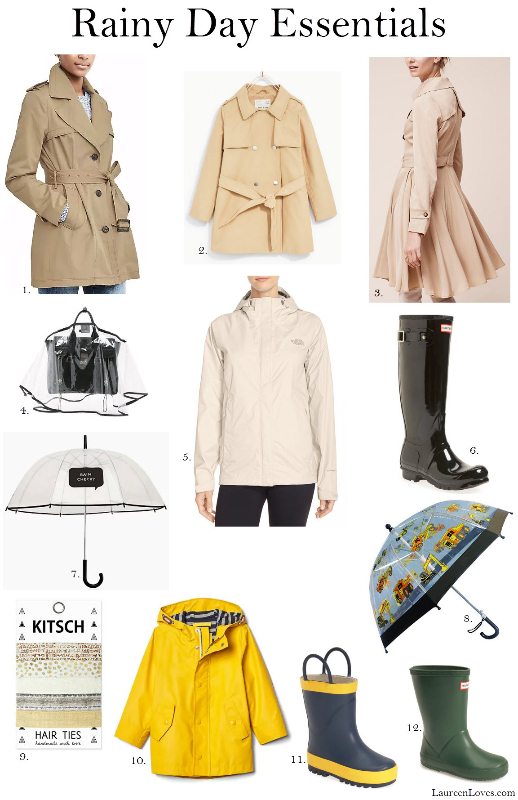 1 | 2 | 3 | 4 | 5 | 6| 7 | 8 | 9 | 10 | 11| 12
The amount of flash flood warnings and rain we've had over the past week have really put a damper on things. Weather like this reminds me that having some rainy day wear is truly essential. A classic trench is my No. 1 rainy day staple. And, I'm all about the classics. 😉
I own a similar trench from Banana Republic that I've had for years that will never go out of style. This trench from Anthropologie has a beautiful, feminine shape. If I didn't have one already I would totally pick this one up! I also have this waterproof  jacket that's great for running around on the weekends when the weather is blah. This handbag jacket is sort of the most ridiculous thing, but I kind of want one!
Although my mini me is a boy, I would love to have a little matching trench like this for a little girl. It's just so, so cute. Braden has really been into doing things himself these days (shocker, for a 2.5 year-old, right?!) and I think it's about time to get him is own umbrella. When I was dropping him off at school this week, he wanted to hold my umbrella which basically means he stays dry and I'm left damp.
Stay dry, friends! Here's hoping the sun starts shining soon!