I hope everyone's Thanksgiving holiday has started off great! It's been awhile since I've shared an update on the Lucas family home front. In some ways it seems like a lot has happened but in other ways it seems like not much has. So many decisions have to be made on the back end and a lot of work in one area has to happen before the next piece can start. I'm share what I'll call a carpentry update.
Carpenters have been creating the cased openings, crown molding, door trim, built-ins, and cabinets in every nook of the house. You may have seen a few posts from me here and there on Instagram but I've been slacking on the blog front with the #Lucasfamilyhome updates. Ben goes over there pretty much daily to see the progress and measure things to make sure they're correct and catches things we see that might need to be changed. For instance, we realized we forgot to put an outlet in an area of the kitchen that really needed. It was a relatively easy fix, but walking through the house and thinking through all of this once or twice isn't enough; some things just seem to get overlooked and I was actually the one who pointed this out last week. It's like we have to make a weekly or bi-weekly punch list. Are we micromanagers? Probably. But, we're invested in this home in every way possible, and it's better to be as thorough as possible in my opinion.
How far are we from completion? We are probably looking at late December or early January to be totally realistic. We wanted to get in by December 1 and that's not going to happen, and we REALLY wanted to move in by Christmas and that's looking unlikely as well.
I'll be back more frequently since we're just a few weeks out. Next up, I'll share a tile update, including my top picks if you're going for a neutral, timeless look.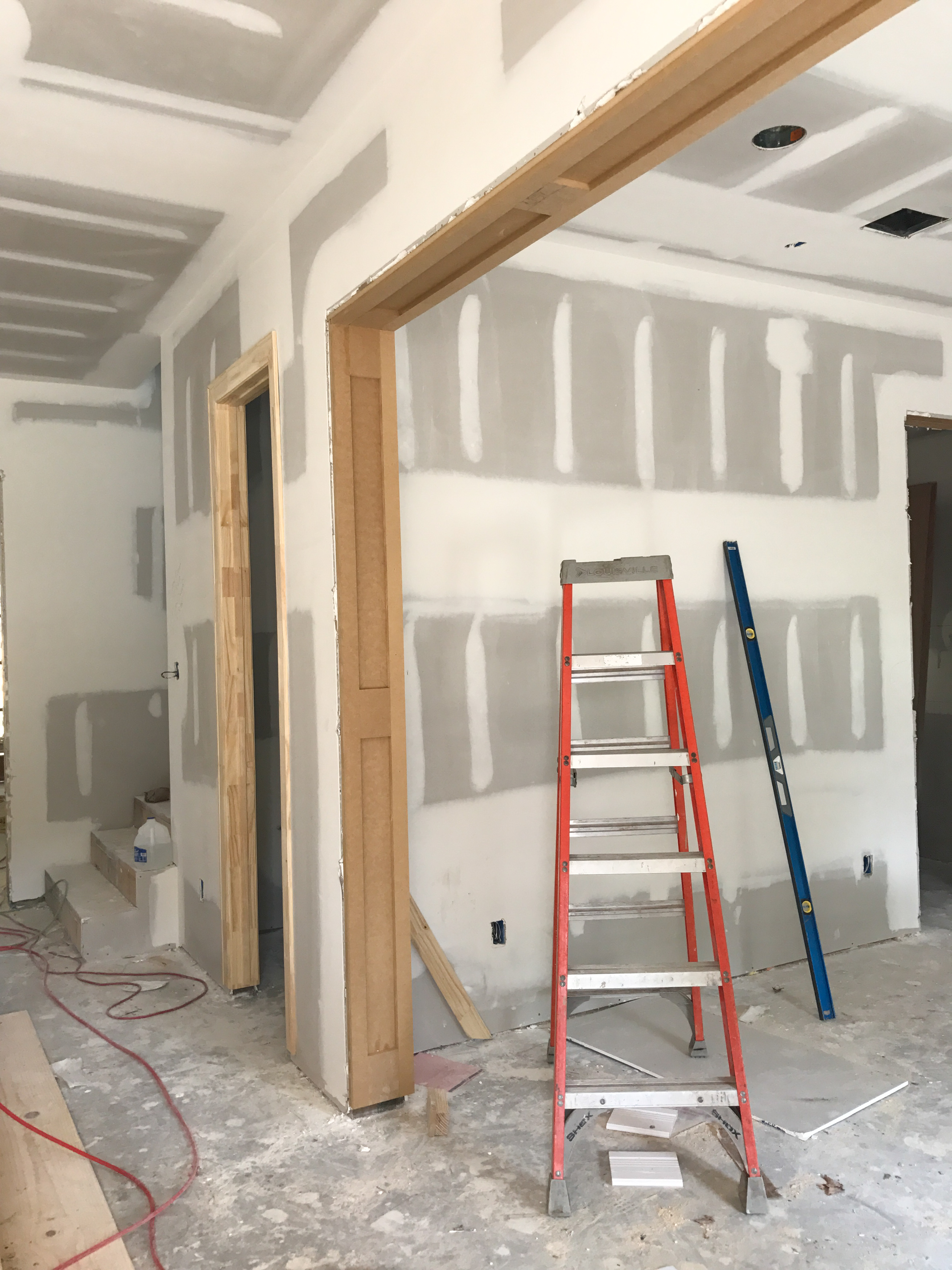 Cased opening into dining room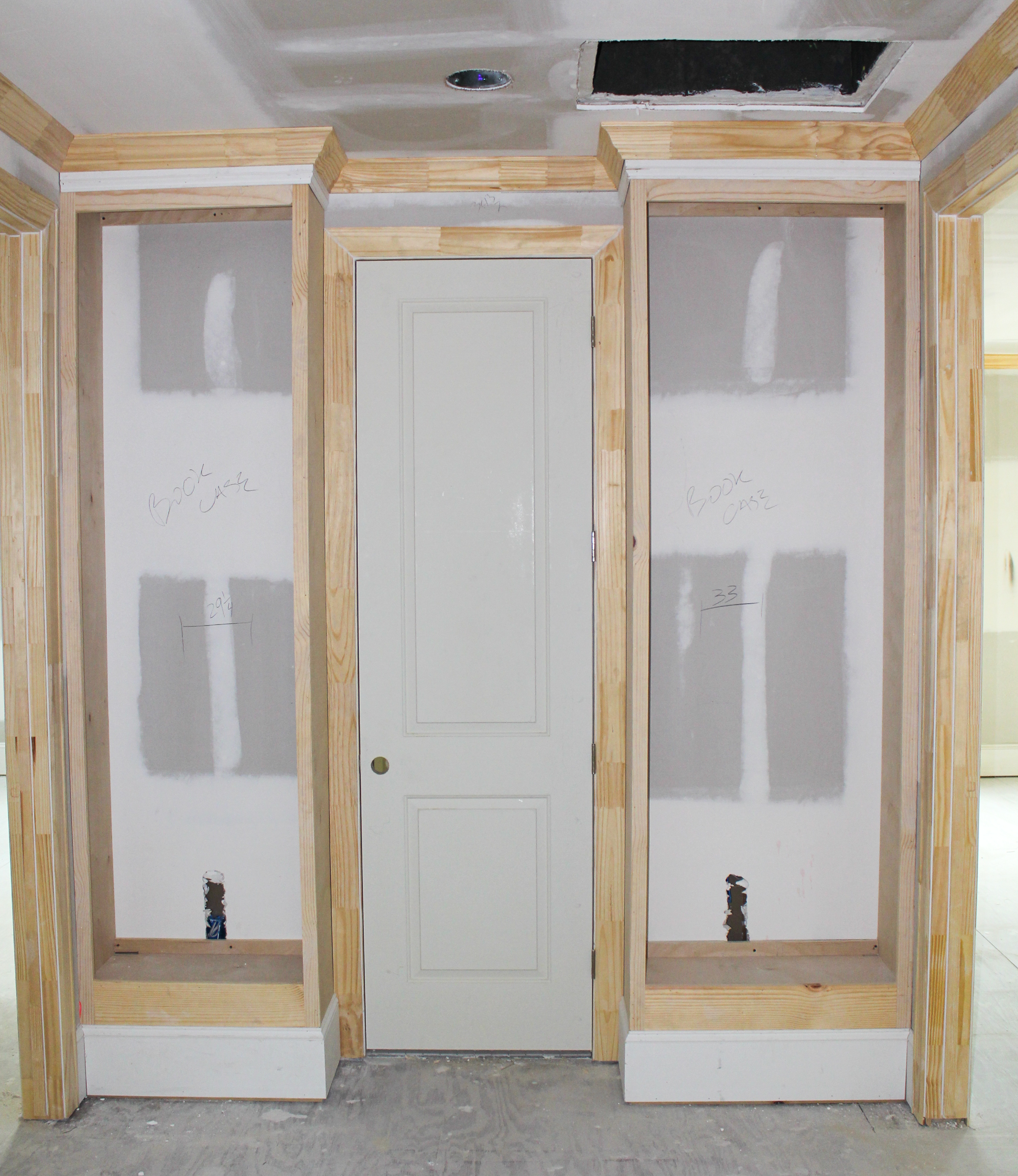 Built-in bookcases upstairs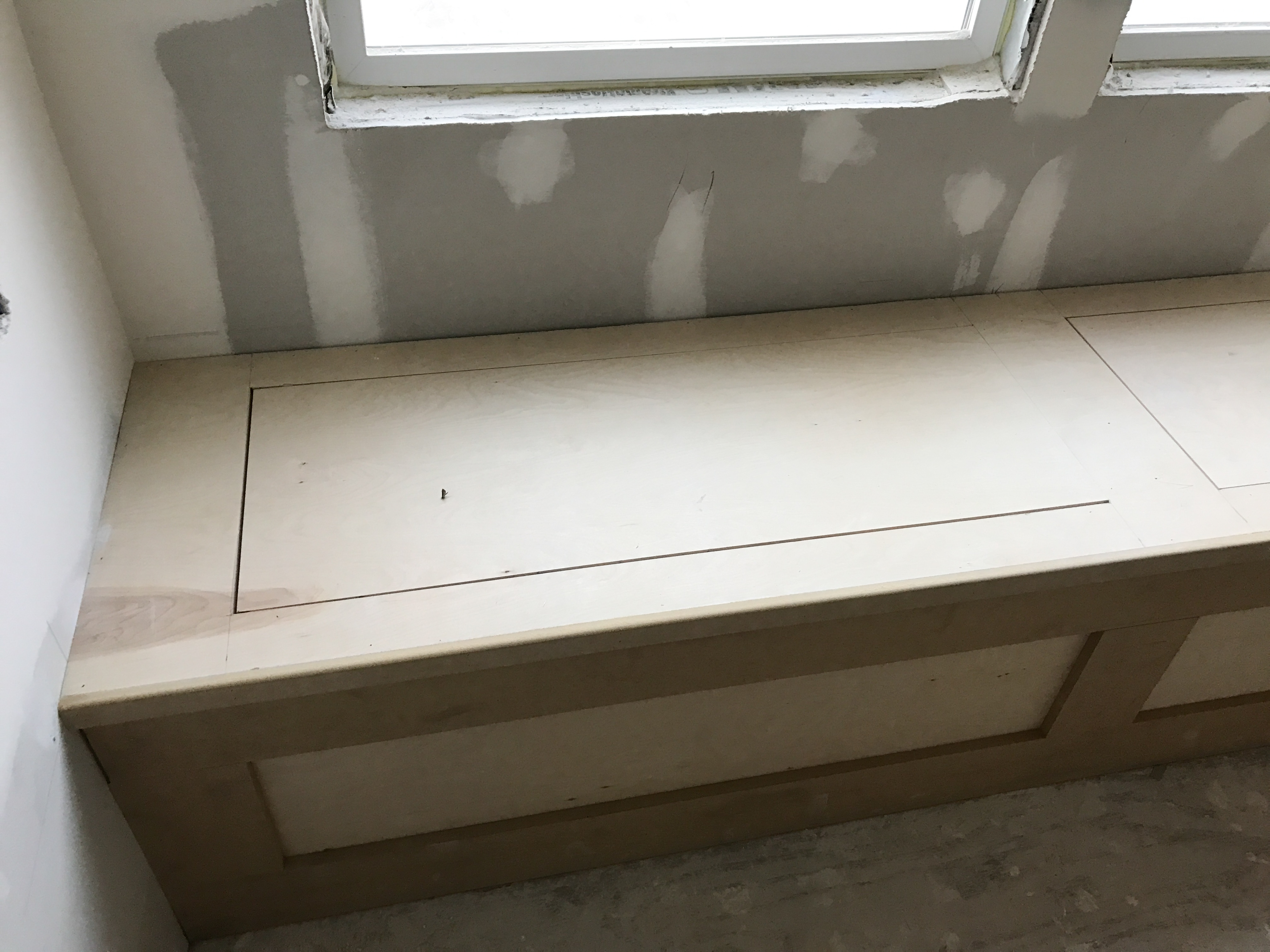 Reading nook/built-in bench seating with storage at top of staircase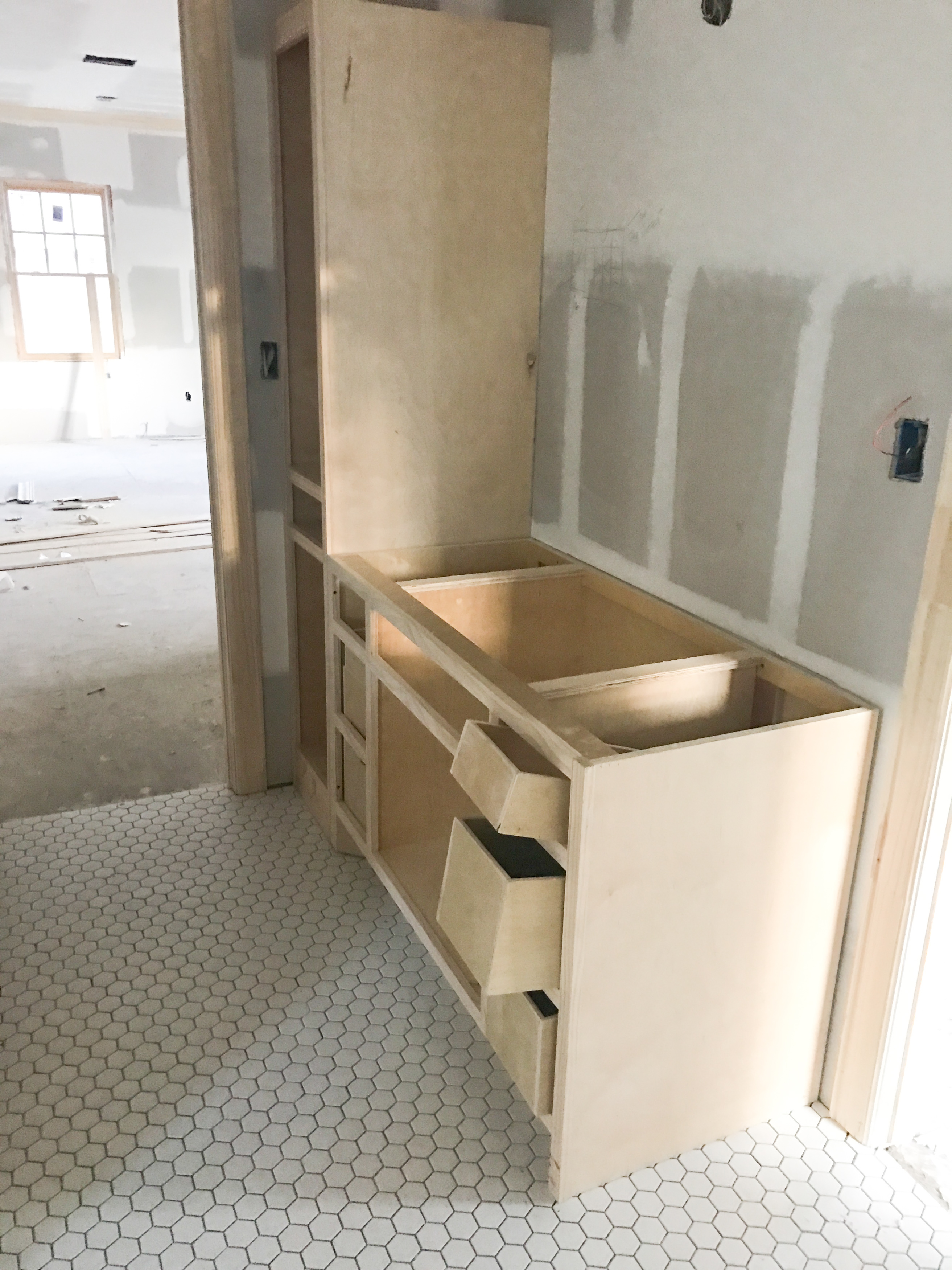 Cabinets in kids' bathroom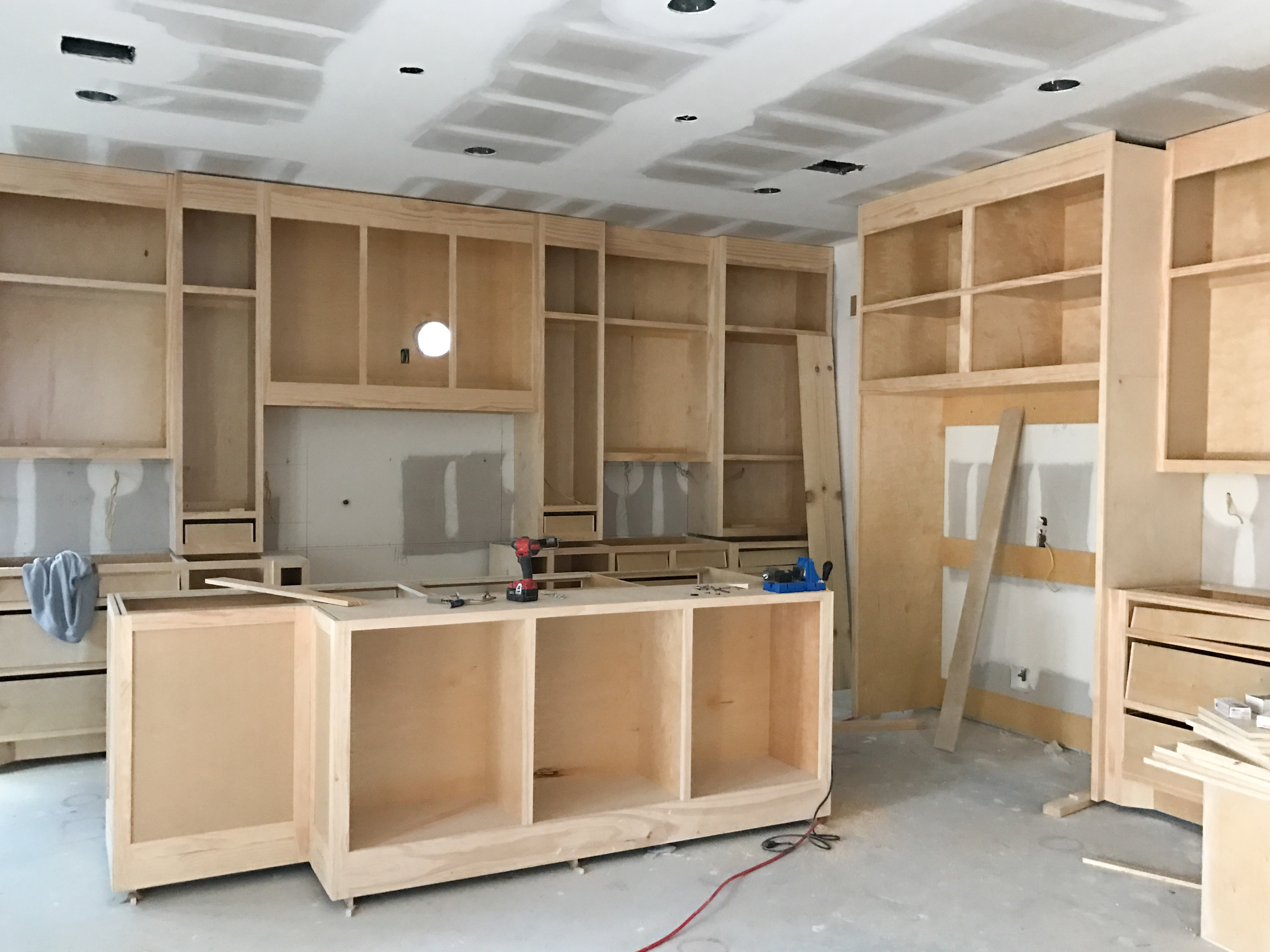 Kitchen cabinets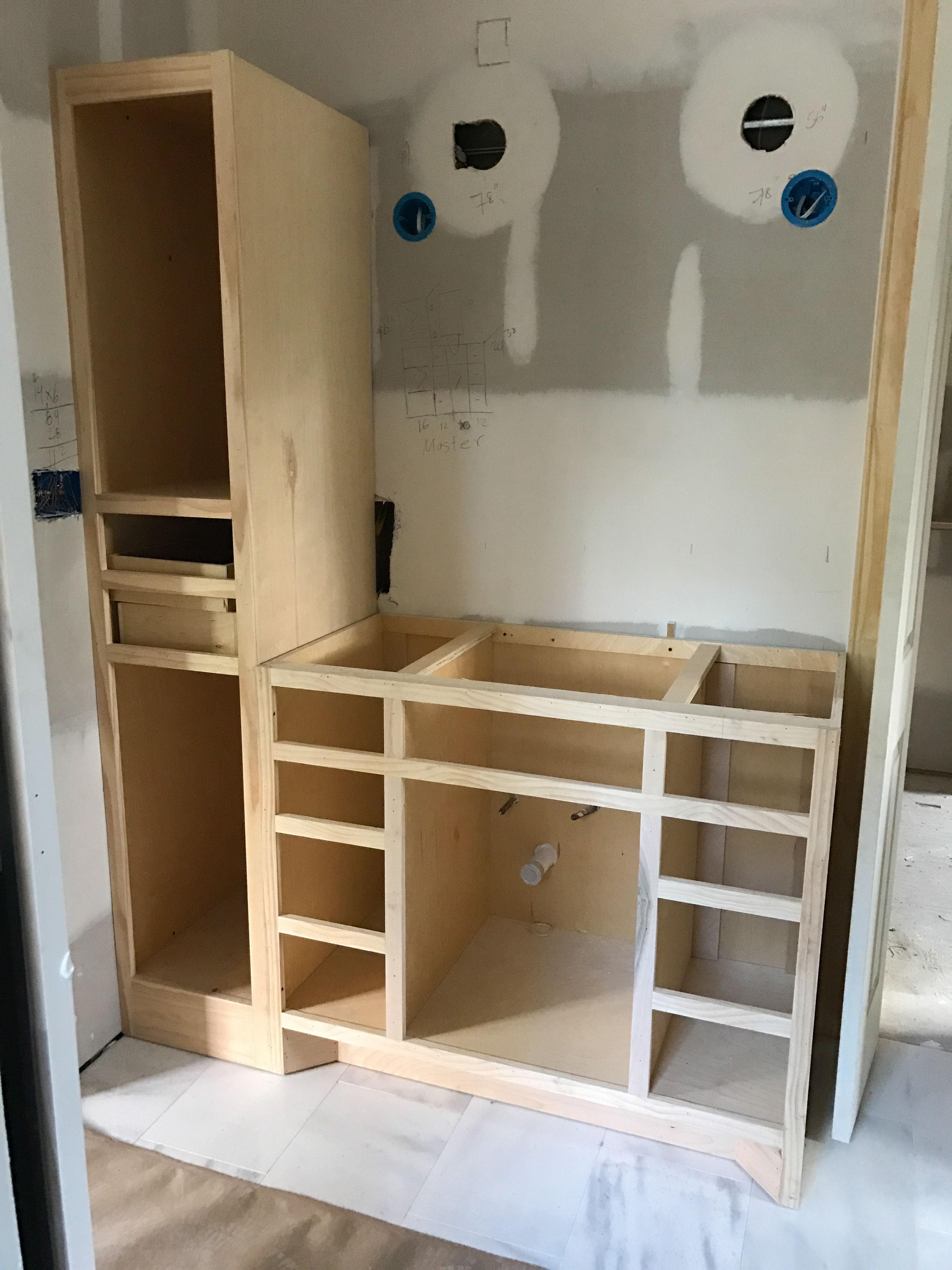 Master bathroom cabinets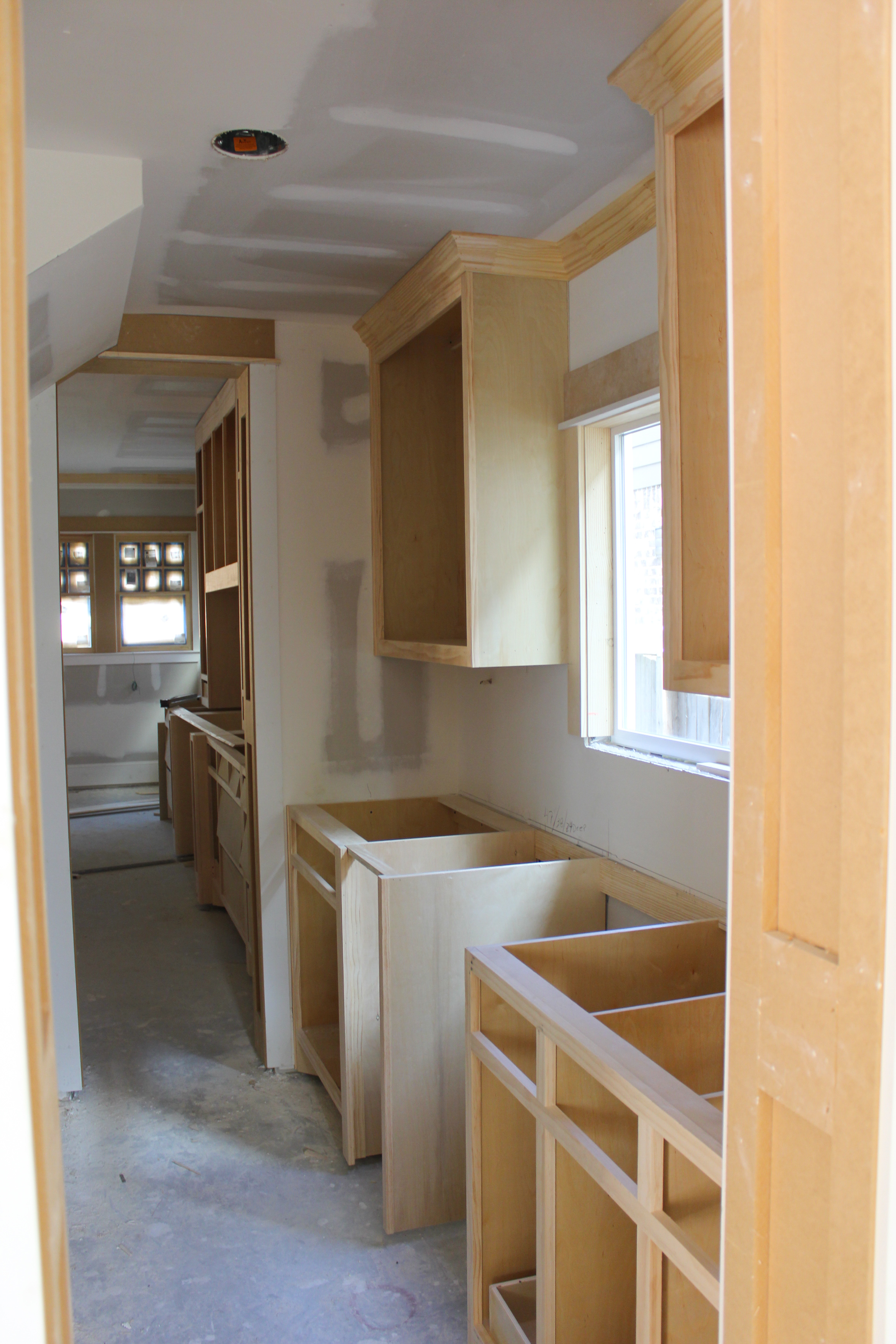 Kitchen area cabinets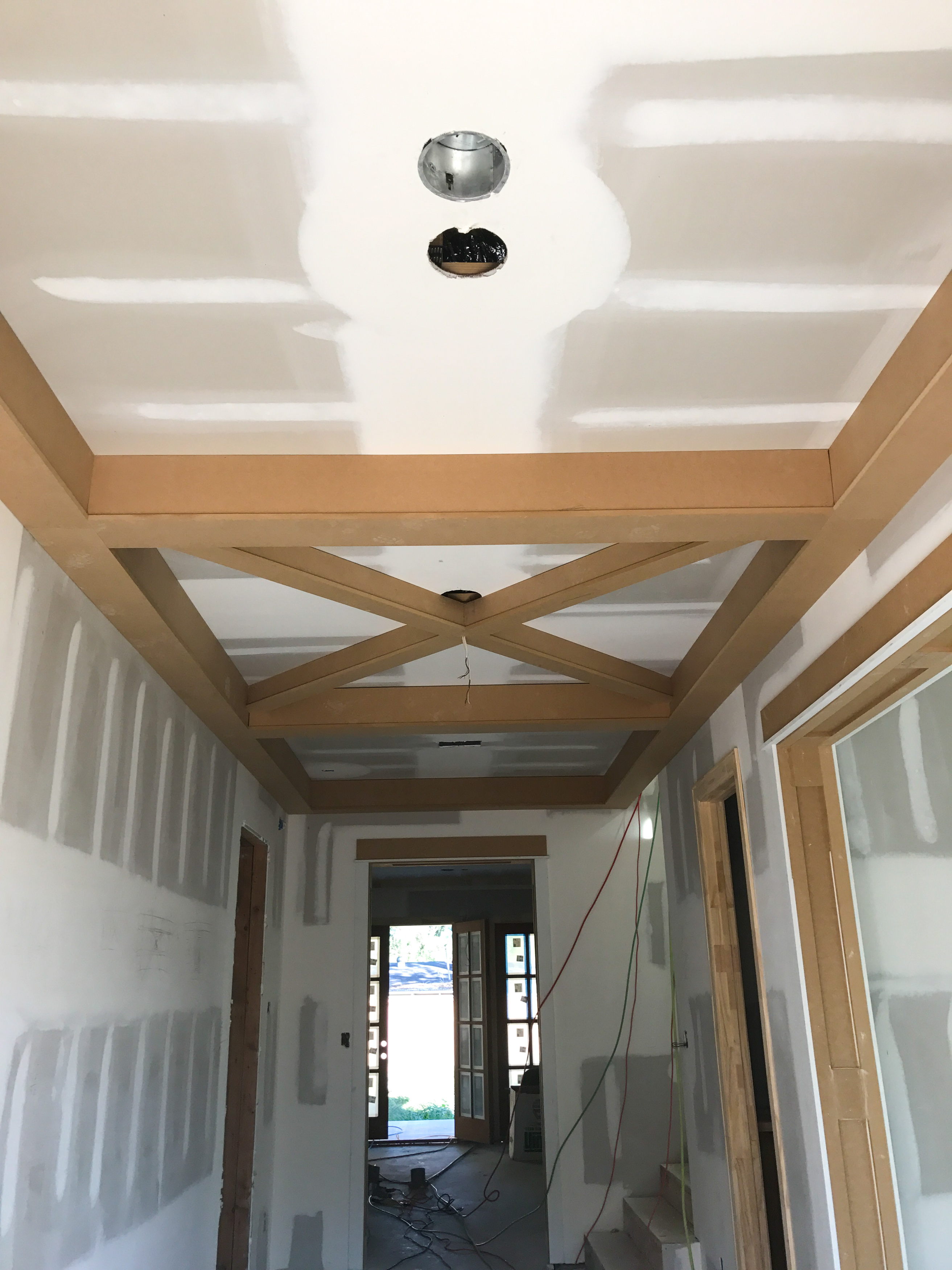 Entryway in the making
Save
Save
Save