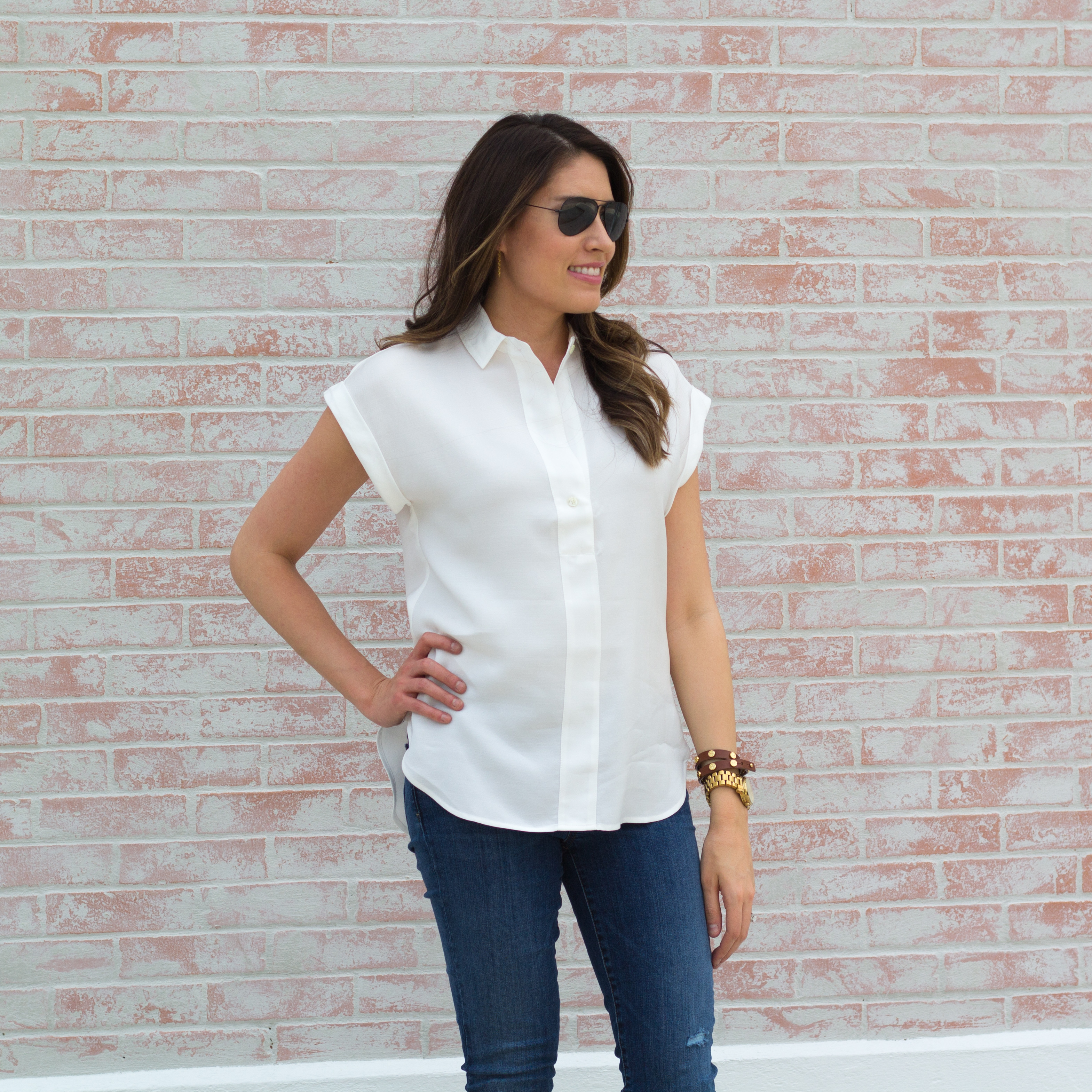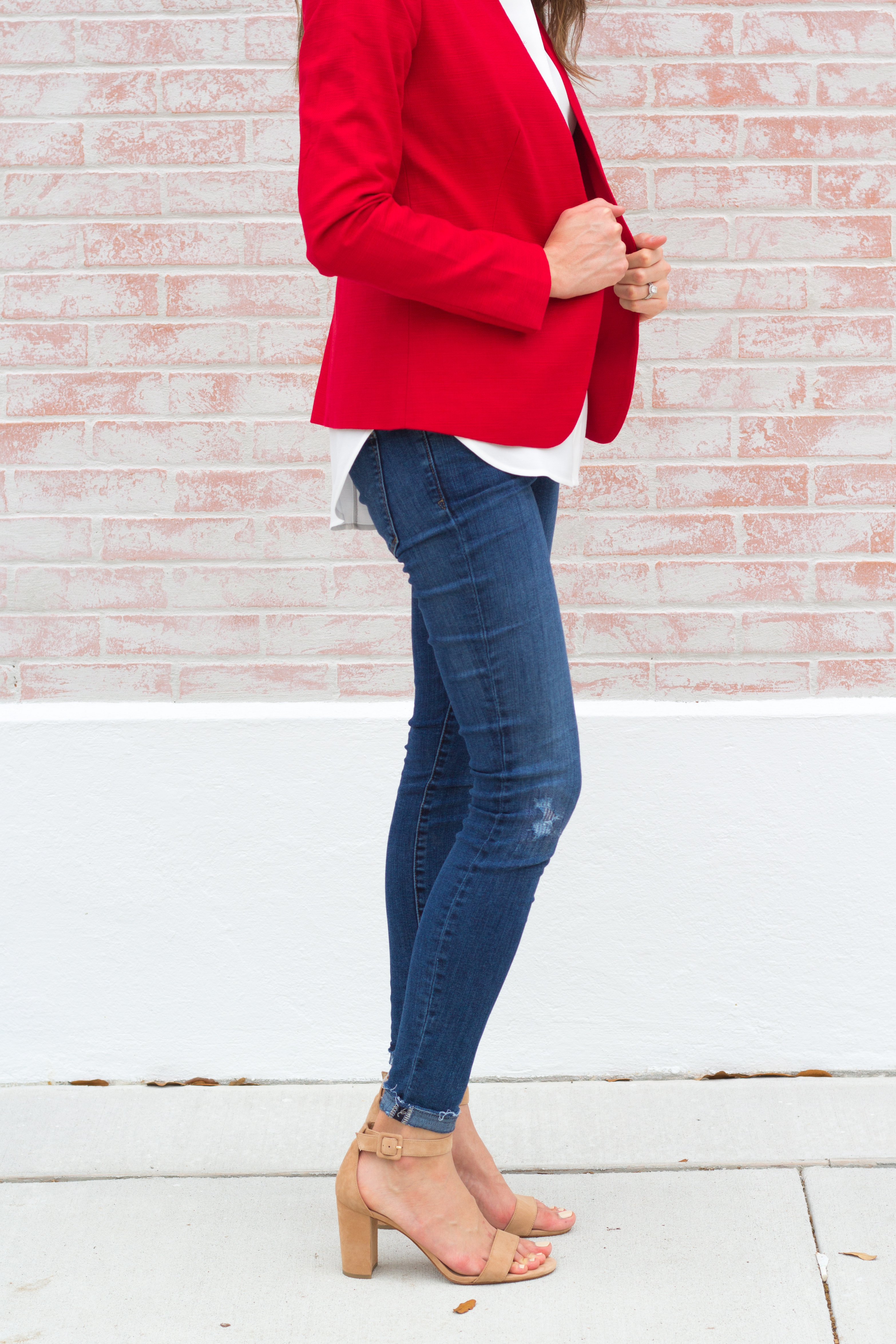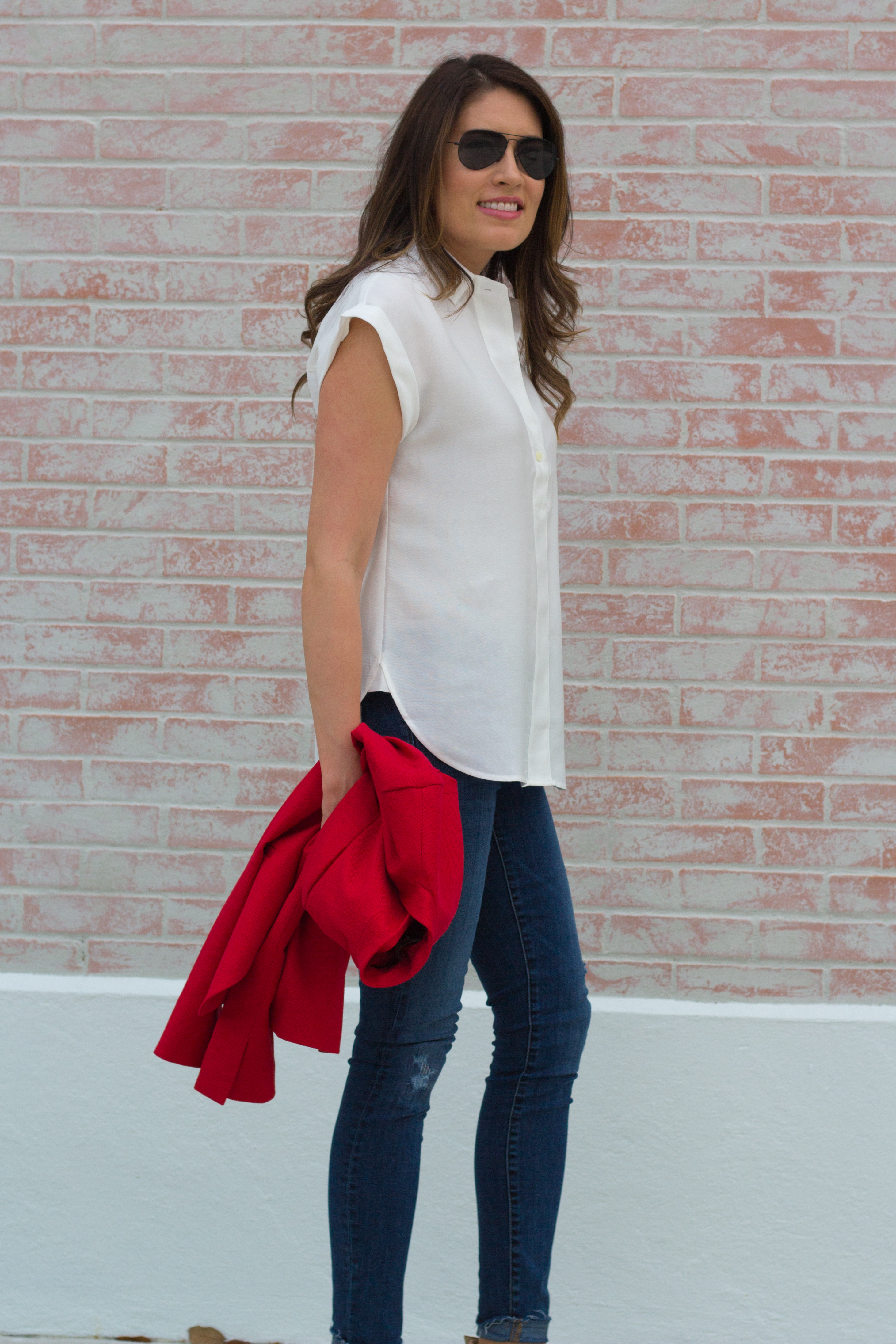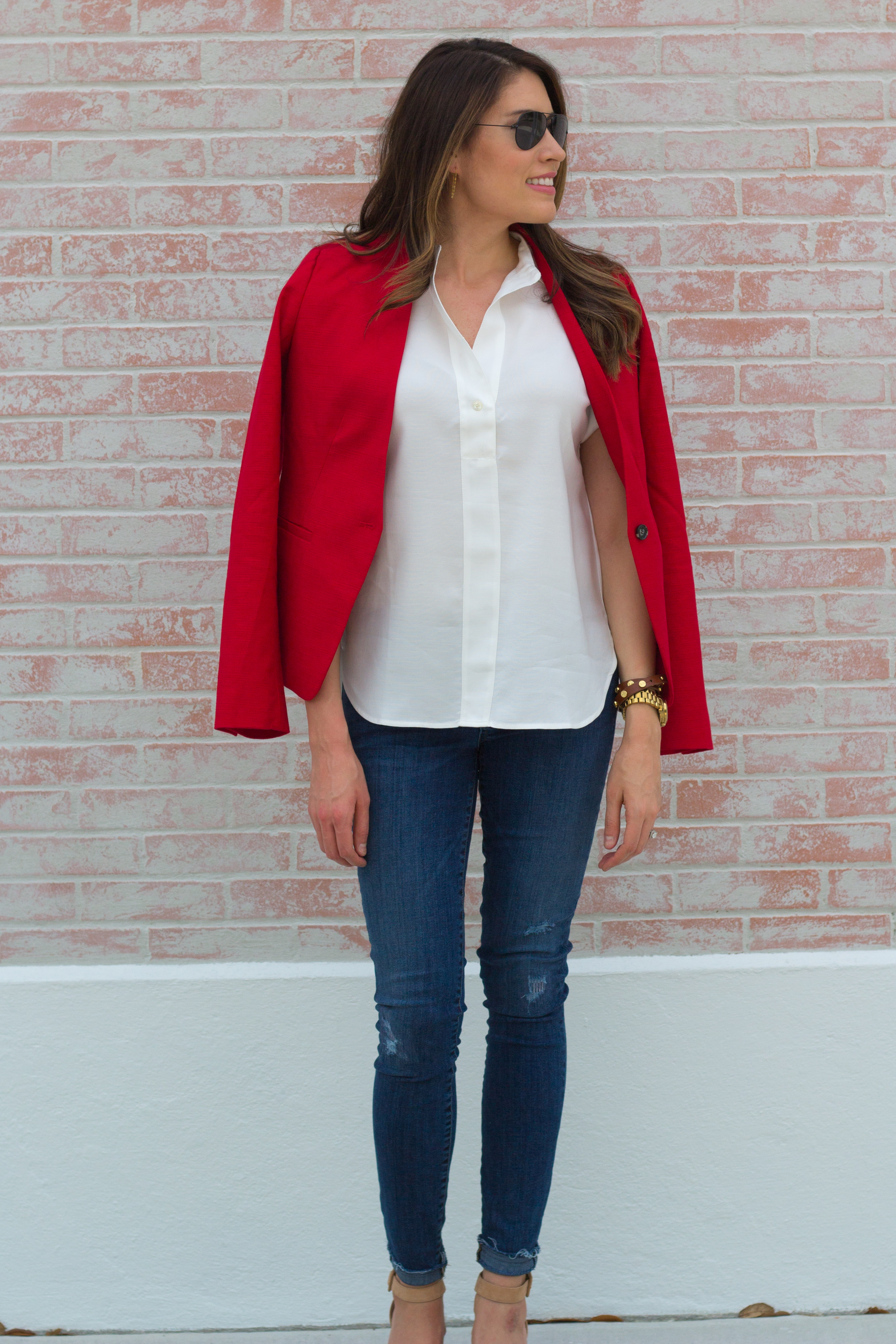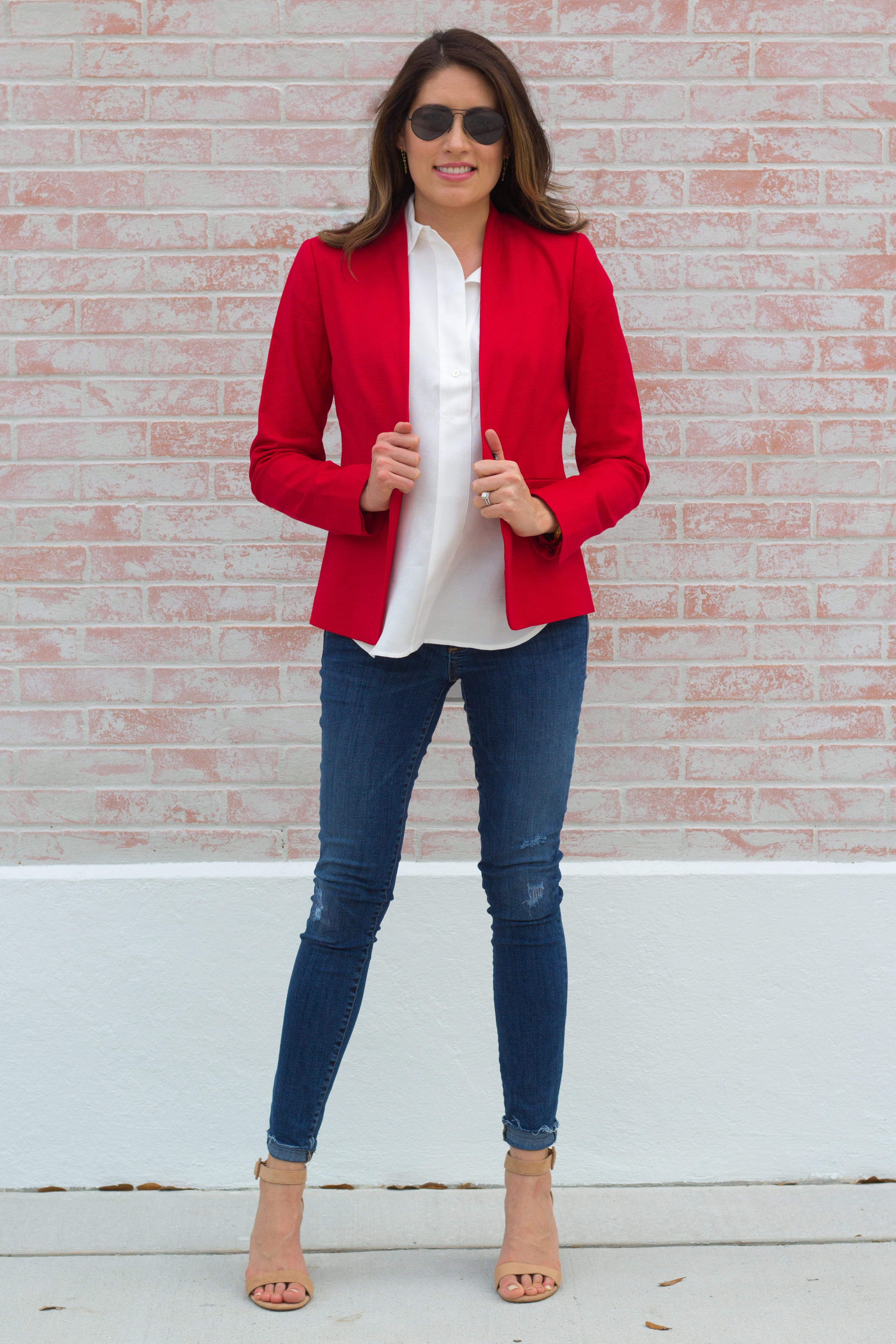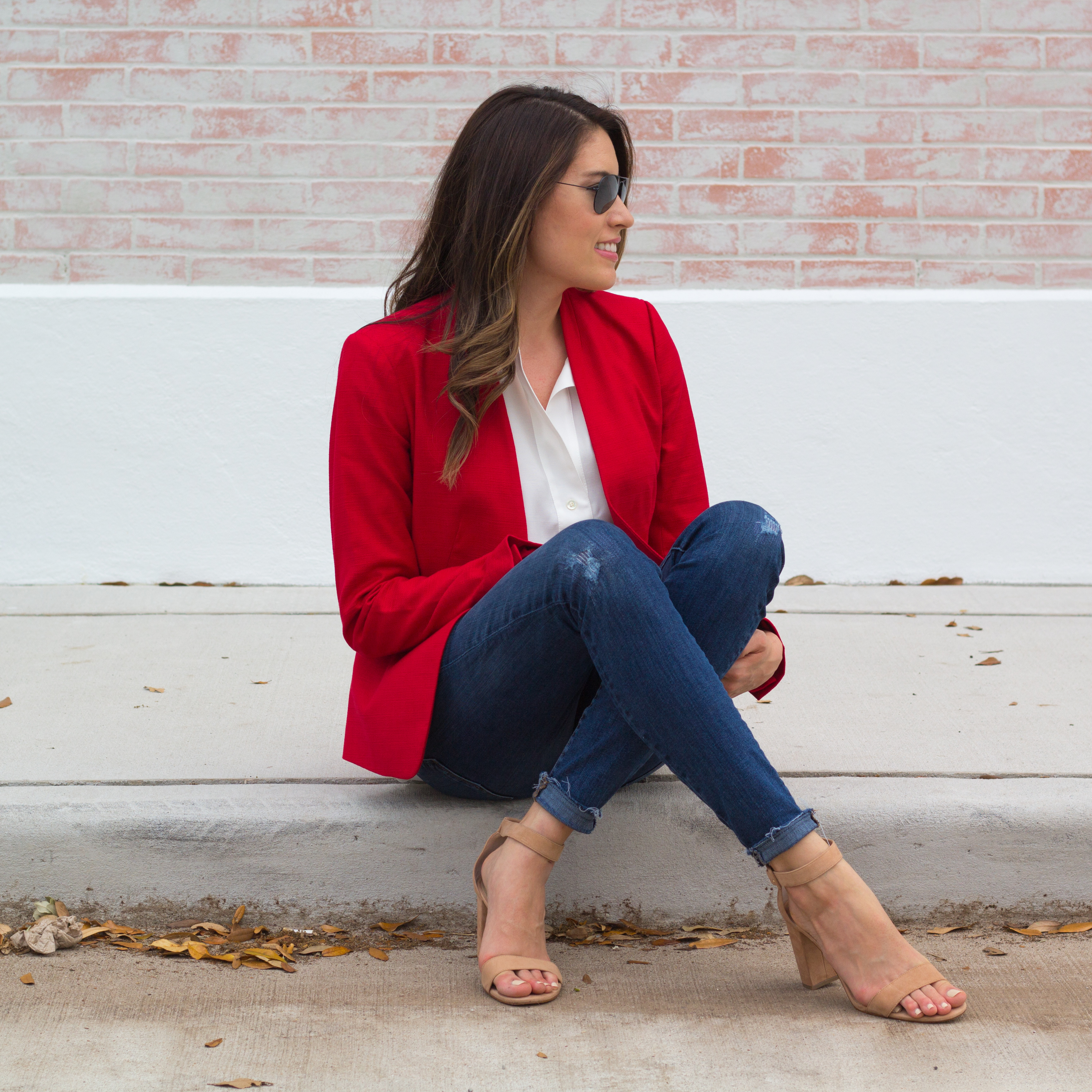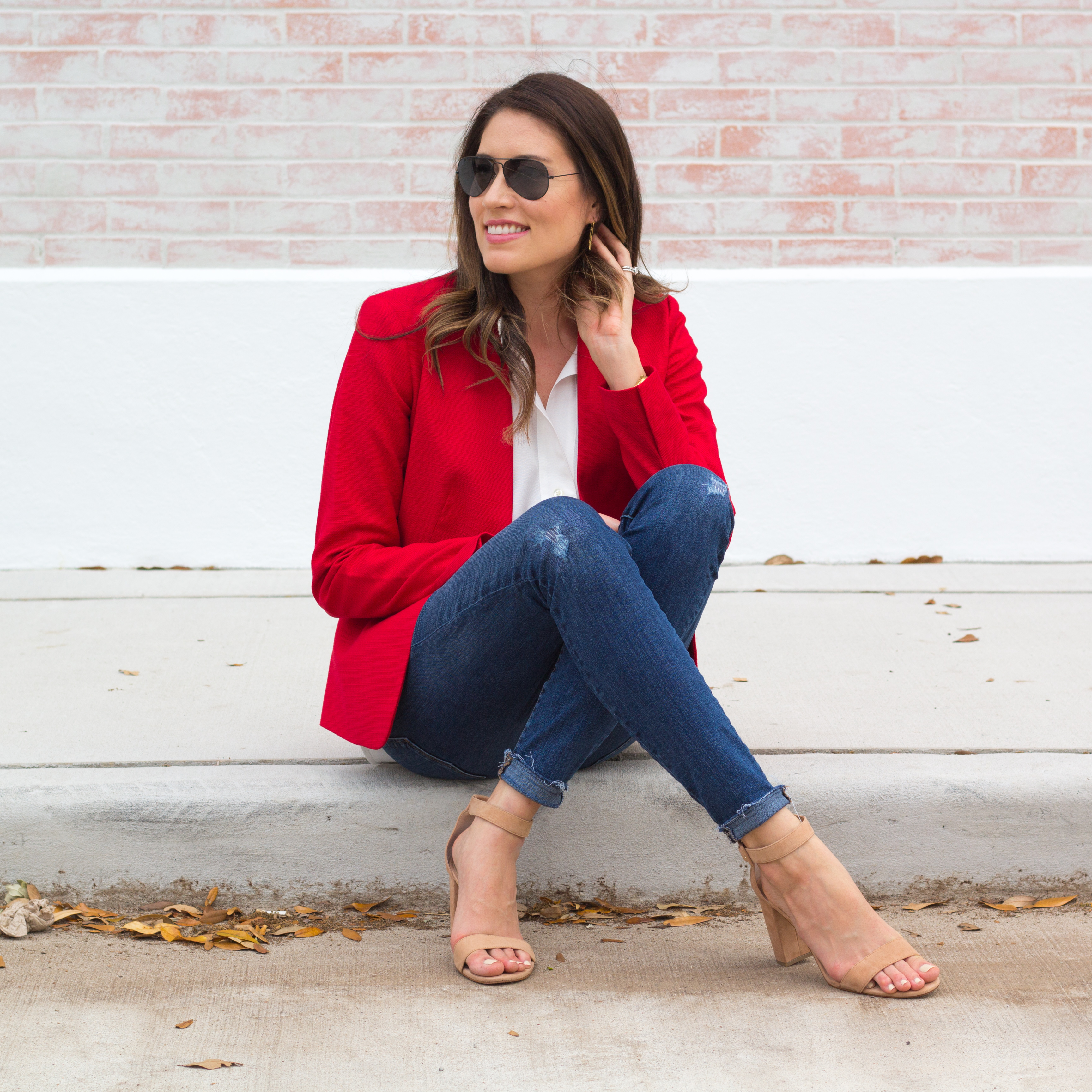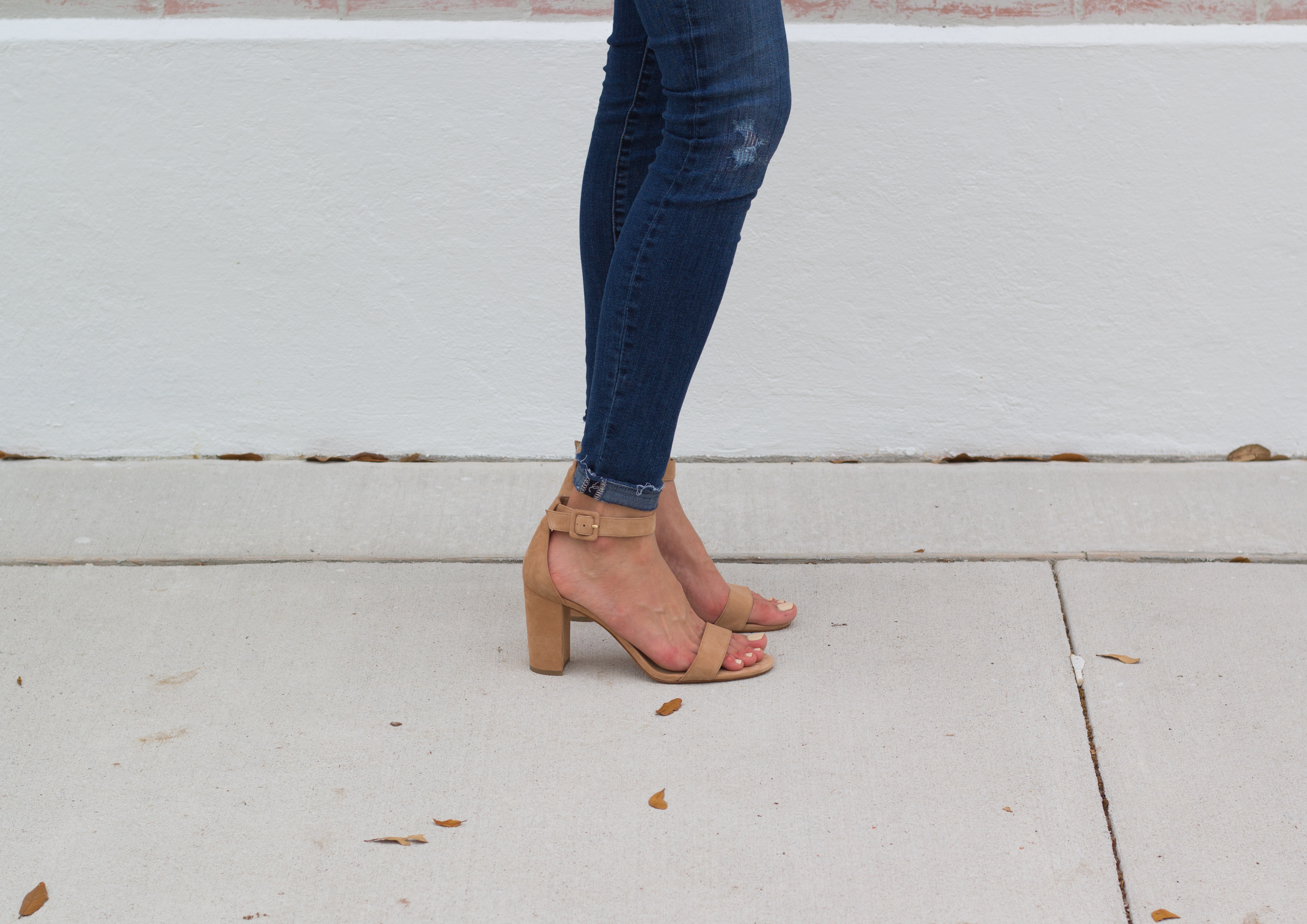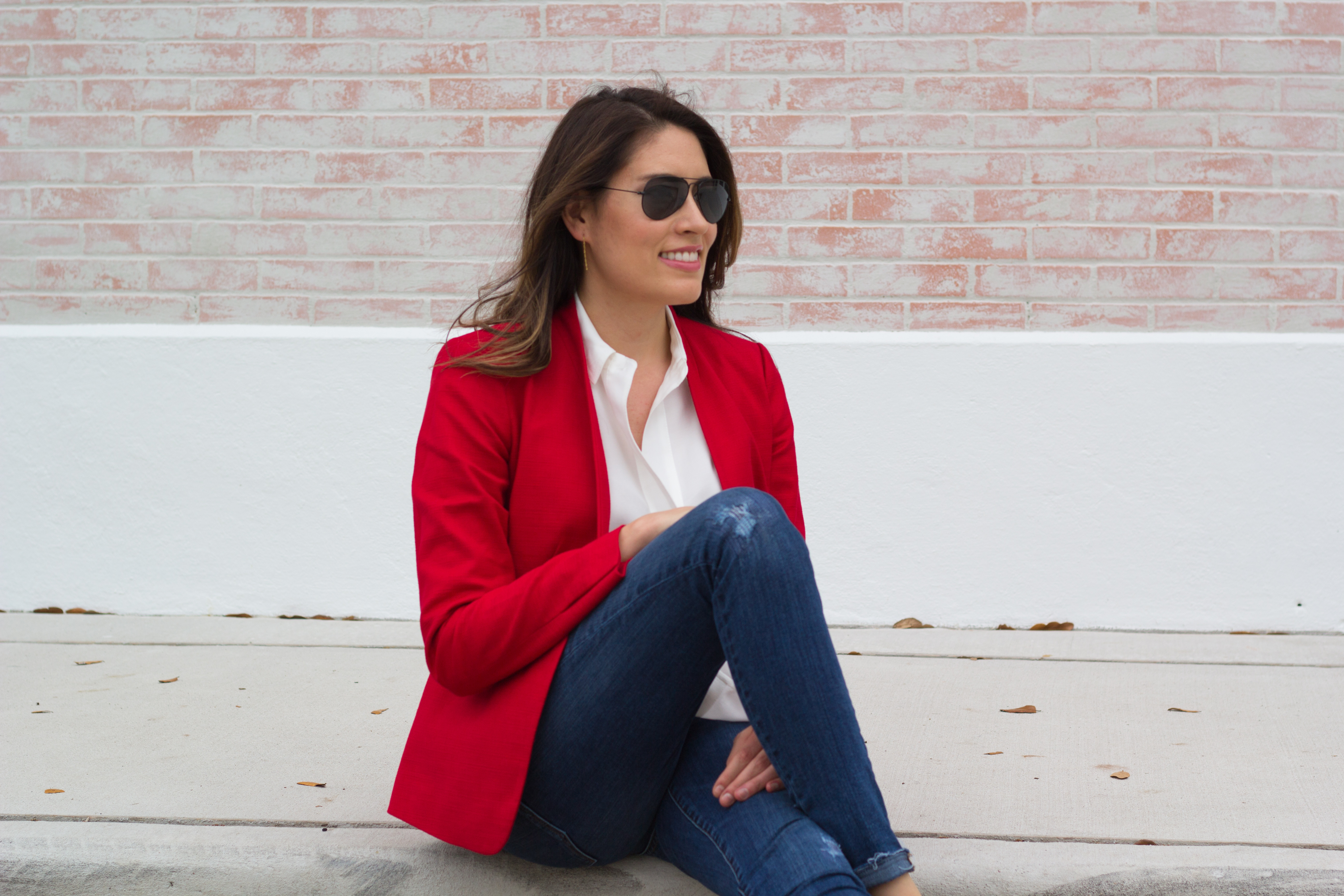 I have been working a ton lately, so I thought it was fitting to share a workwear post.  This is very typical everyday work outfit for me. My 9-5, (or 9-7pm+, as many who work in my industry know) is a relatively casual environment. I can get away wearing jeans half the week unless I have client meetings. I work in PR & marketing, by the way. I feel like jeans can really be dressed up in the work environment, especially when you throw a blazer or other jacket/cardigan with them.  Because my day changes so rapidly and I often get pulled into meetings at the last minute where I have to look more put together, this is a go-to outfit using classics that I can wear during multiple seasons.
The jeans I'm wearing are probably a tad more casual than what I would wear to work most days, but if I don't have any client meetings, I think these are great. I love the distressed ends and they were a steal, too. If I am wearing flats I would uncuff the ends.
I have been on the hunt of a red blazer that had arms long enough for a while. When I saw this one came in a tall, I knew it would become a closet staple. Speaking of closet staples, I bought these suede block heels  a few weeks ago when Ann Taylor had a 50% off sale. I've mentioned here, but I am such a big Ann Taylor shoe fan. Their shoes are stylish, comfortable, well-made and are always at such a great price point.
And, I couldn't pass up this linen-like popover shirt. It has a texture to it that makes look more polished since linen can get pretty wrinkly.
I am so overdue for a house update, y'all. We moved into the #lucasfamily home about three weeks ago and it has been chaotic. Our house is probably 95% done, so we still have people installing closet shelves, doing touch up paint, etc. so we can't get fully settled until that gets done. It's sort of a stressful environment to live in, especially while having and toddler and working crazy hours the past two weeks. I'm so thankful we had some family come the first week to help unpack us because honestly, we just didn't have the time. I was out of town one weekend for work two weeks ago, and we're now in Maui for a much needed vacation.  Then, Ben leaves for a week for a work trip the day after we get back from Hawaii. We're pretty much non-stop over here!
I have not been able to unpack many boxes except for in the evening once B goes to bed, and my energy level to do that is pretty much nonexistent. We're slowly but surely getting there and now that a lot of the little things around the house are getting finished, I'm hoping to establish a normal routine again!