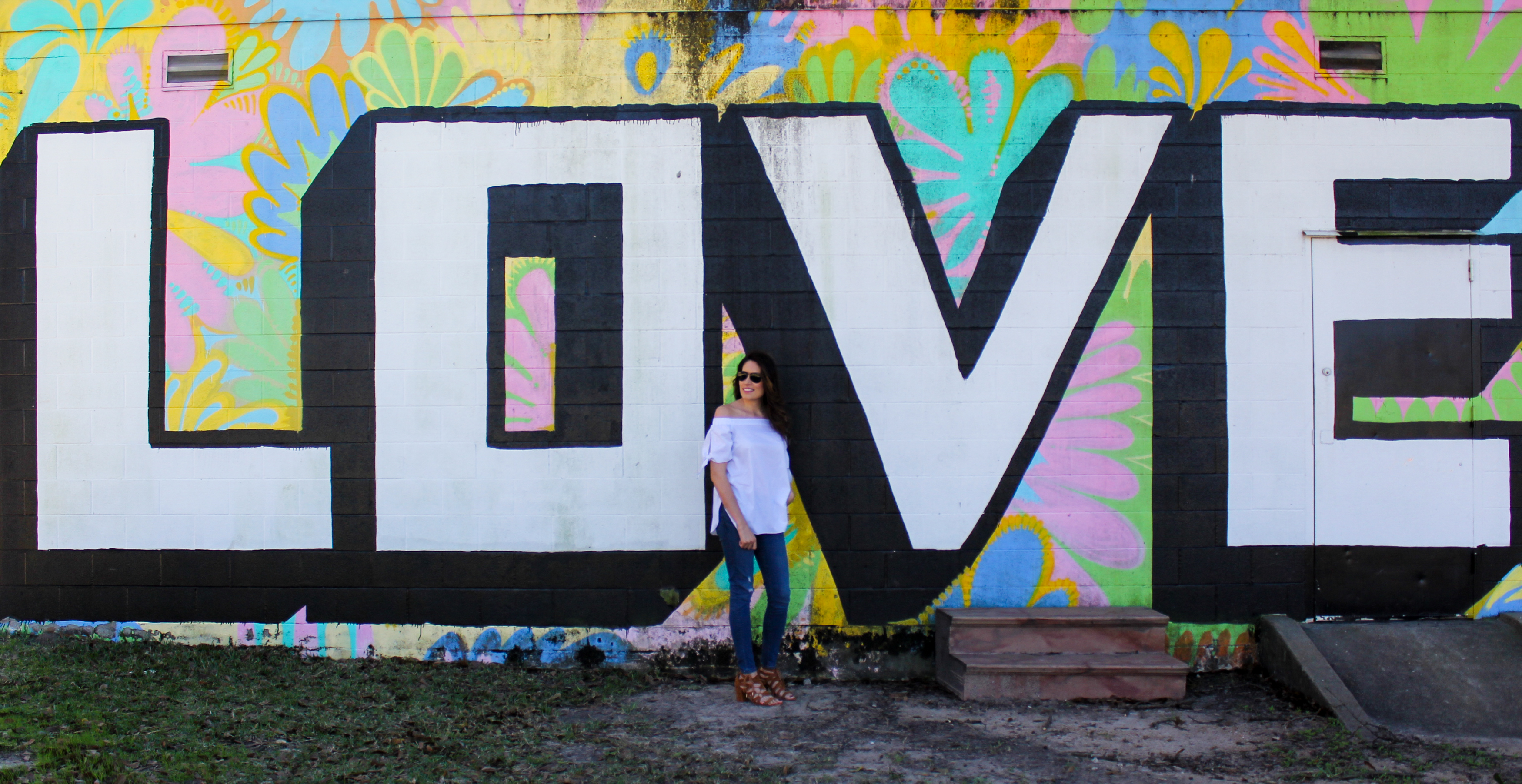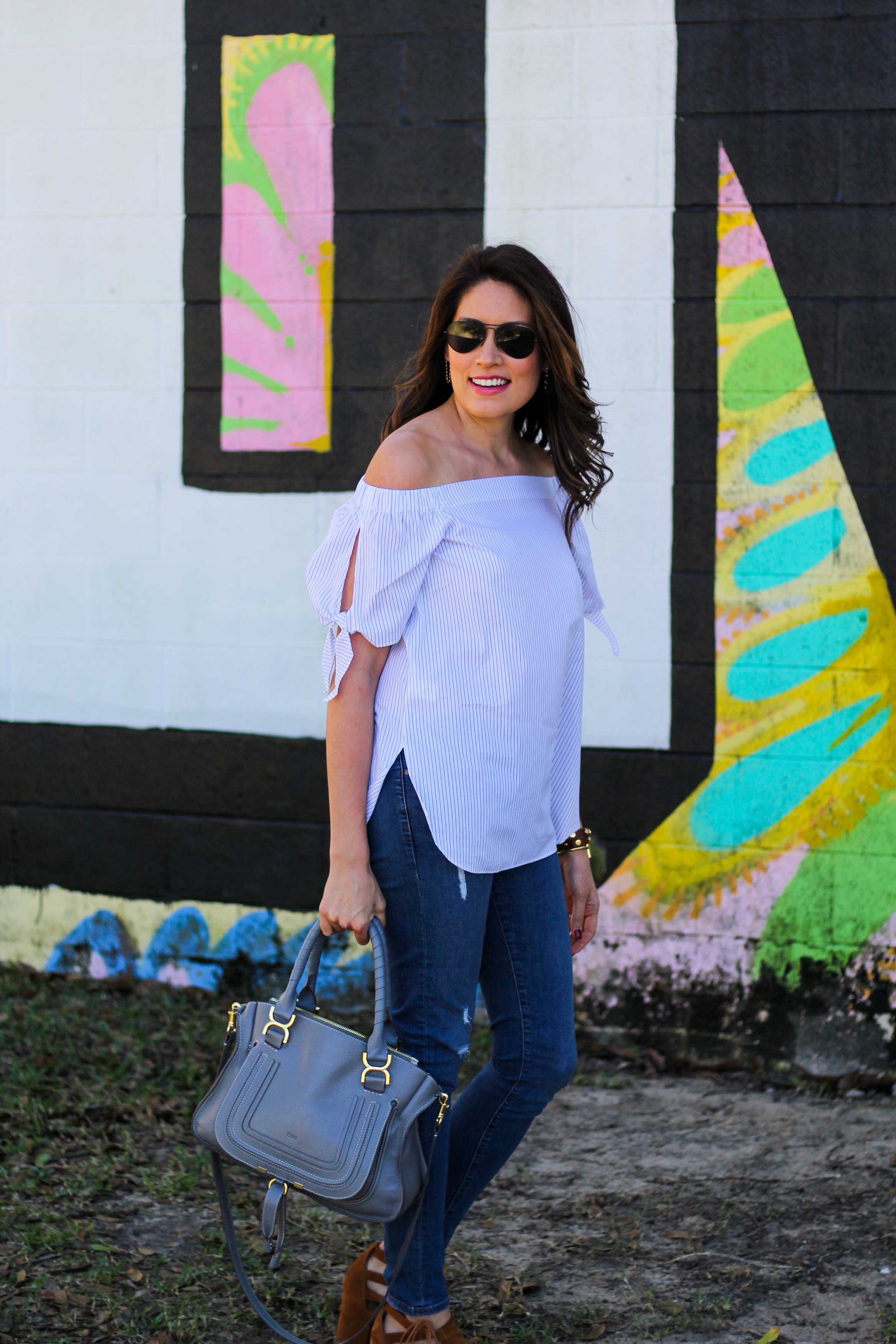 With nice, 70-something weather in Houston, it's hard not to start thinking about spring already. I definitely embraced the off-the-shoulder trend last year as you can see here and here. I've reshifted things in my closet to bring out those OTS pieces from 2016, and I may have already purchased one or two this year. That said, I think this silhouette will stick around for awhile. Plus, I think the OTS and its sister variation, the cold-shoulder top, work really well for so many reasons:
1) You can eat a lot of queso and it hides all the bloating.
2) It's pretty forgiving for women still in post pregnancy transition/30-something metabolism slow down transition. Takeaway: it's forgiving.
3) Toting around a 10 lb. handbag and 30 lb. toddler can be a little rough. Add a coffee in one hand, and it's just too much. I don't have time to think about sucking in when I'm holding a human and trying not to spill my coffee.
4) It has an effortless but still put-together quality about it.
5) You know those days when you feel like your stomach is eh, your butt is big, etc.? Guess what? Shoulders don't really get fat (not overnight at least). Just saying.
So, bring those last season OTS tops and dresses out of retirement from last season and pick up another one along the way. Here are a few that I have my eye on:
Off shoulder bell sleeve top | Long-sleeve OTS top | OTS dress with smocked neckline (Perfect for a beach holiday!) | Yellow OTS dress |
Outfit details: Off the shoulder blouse | Jeans | Sole Society shoes (old) but similar here and here | handbag
Hope everyone has a fun weekend, spending it with those you love!