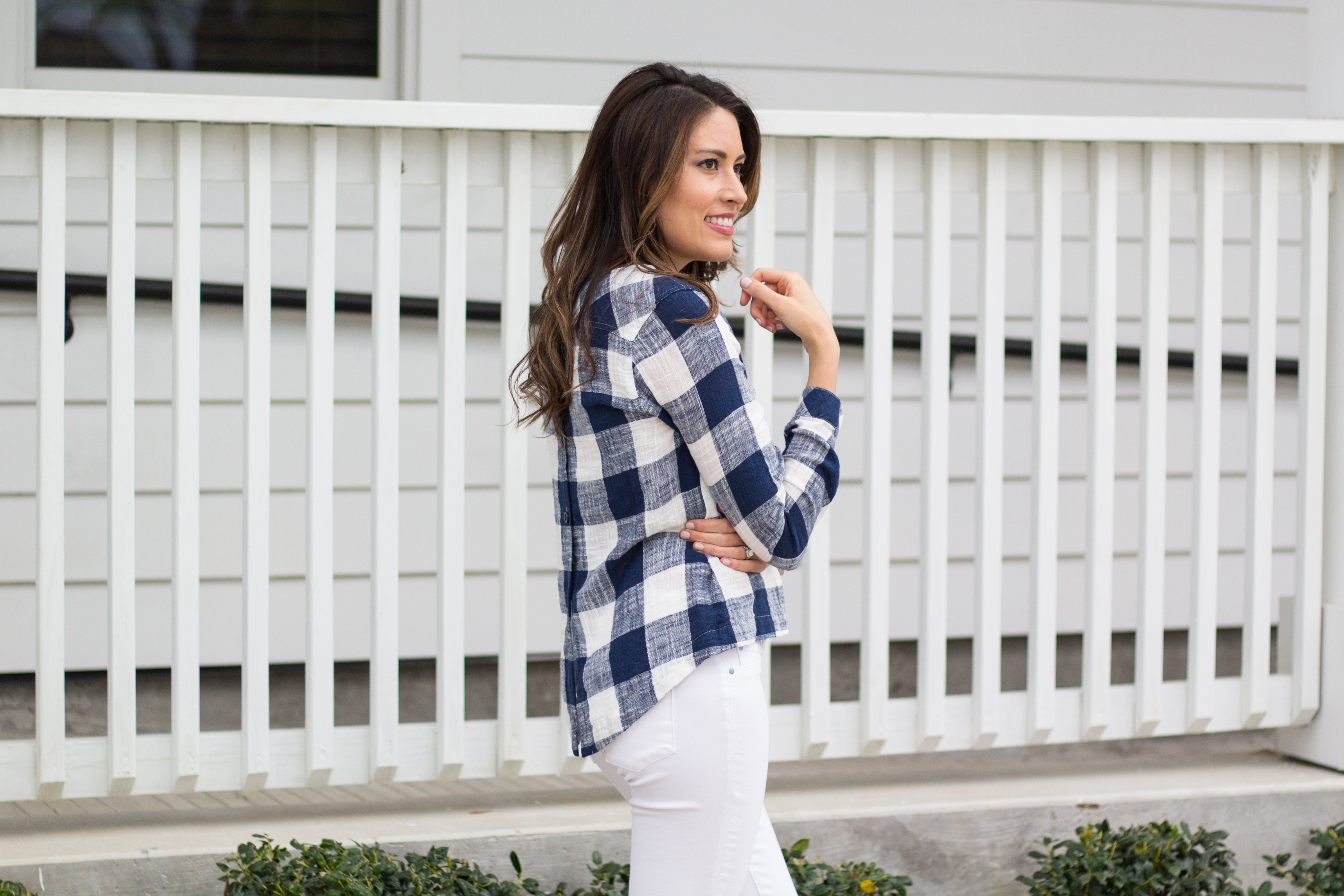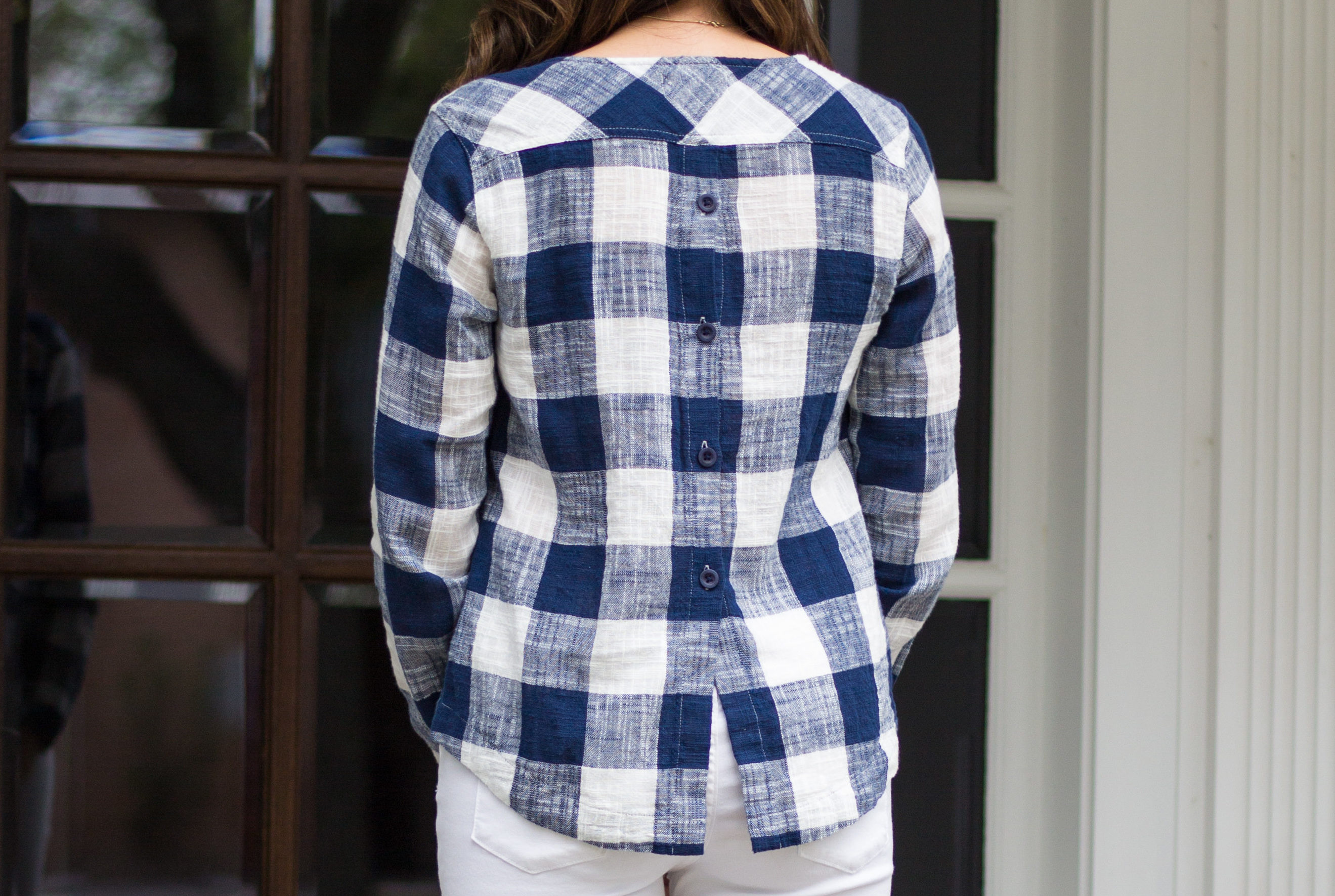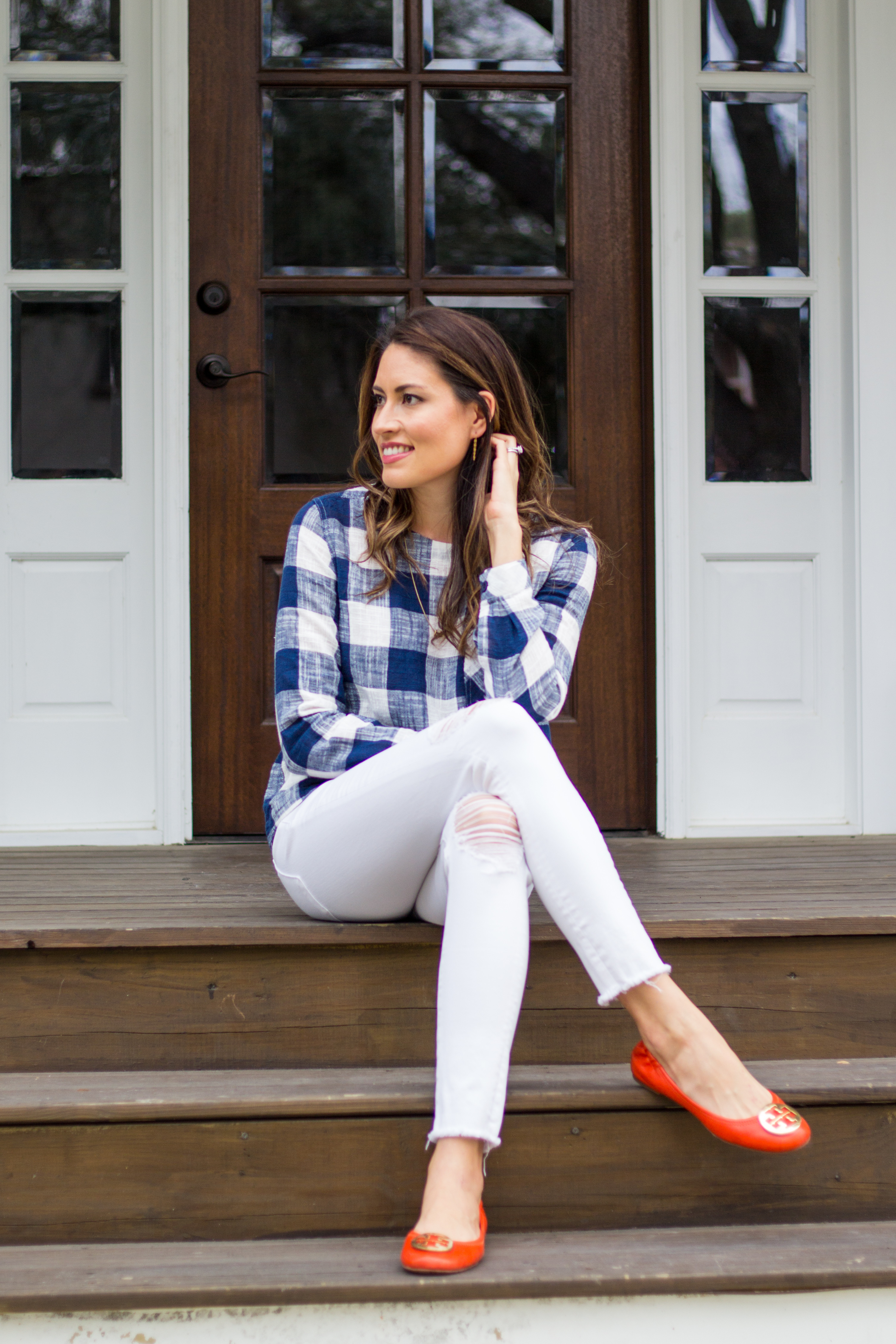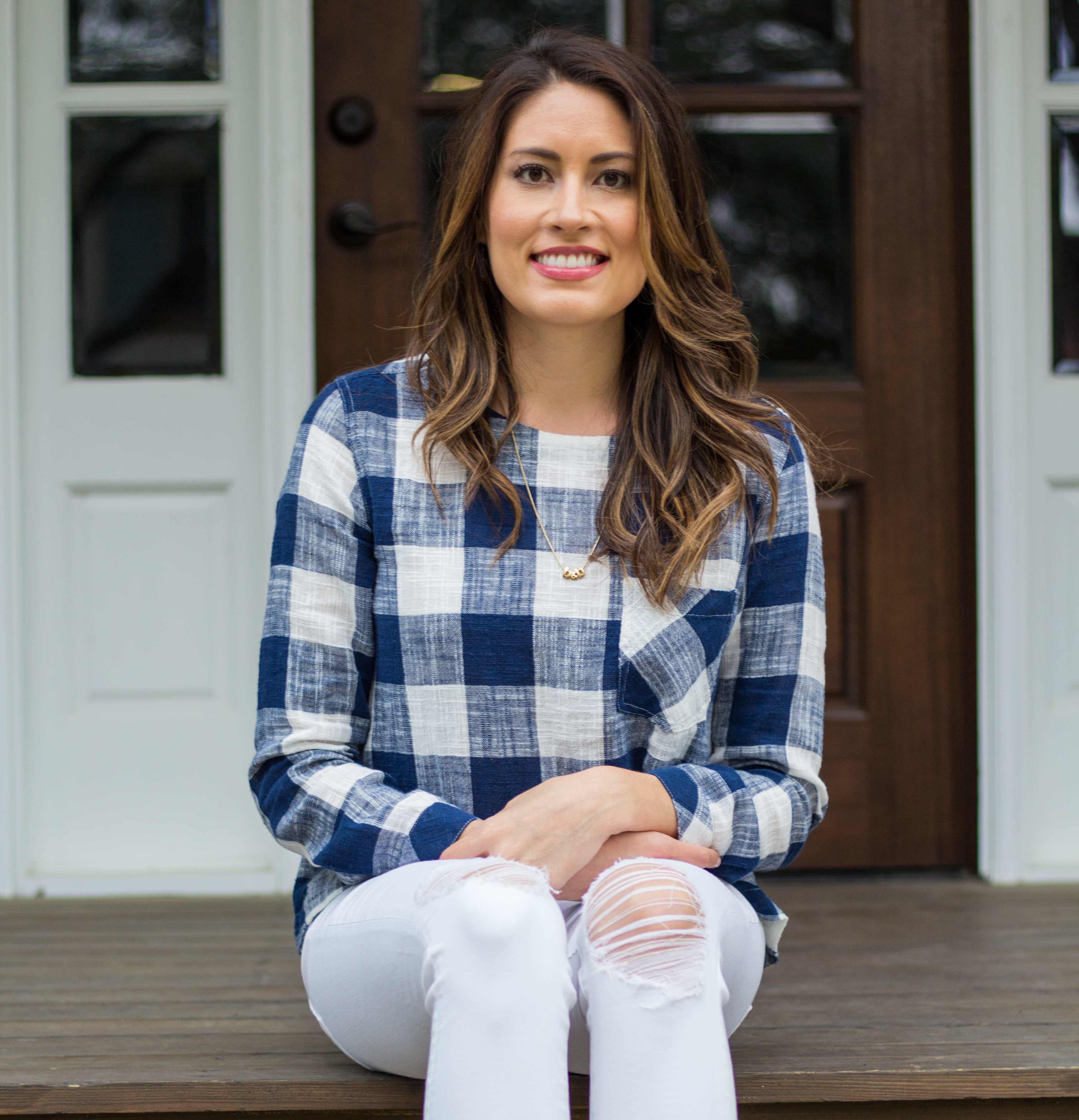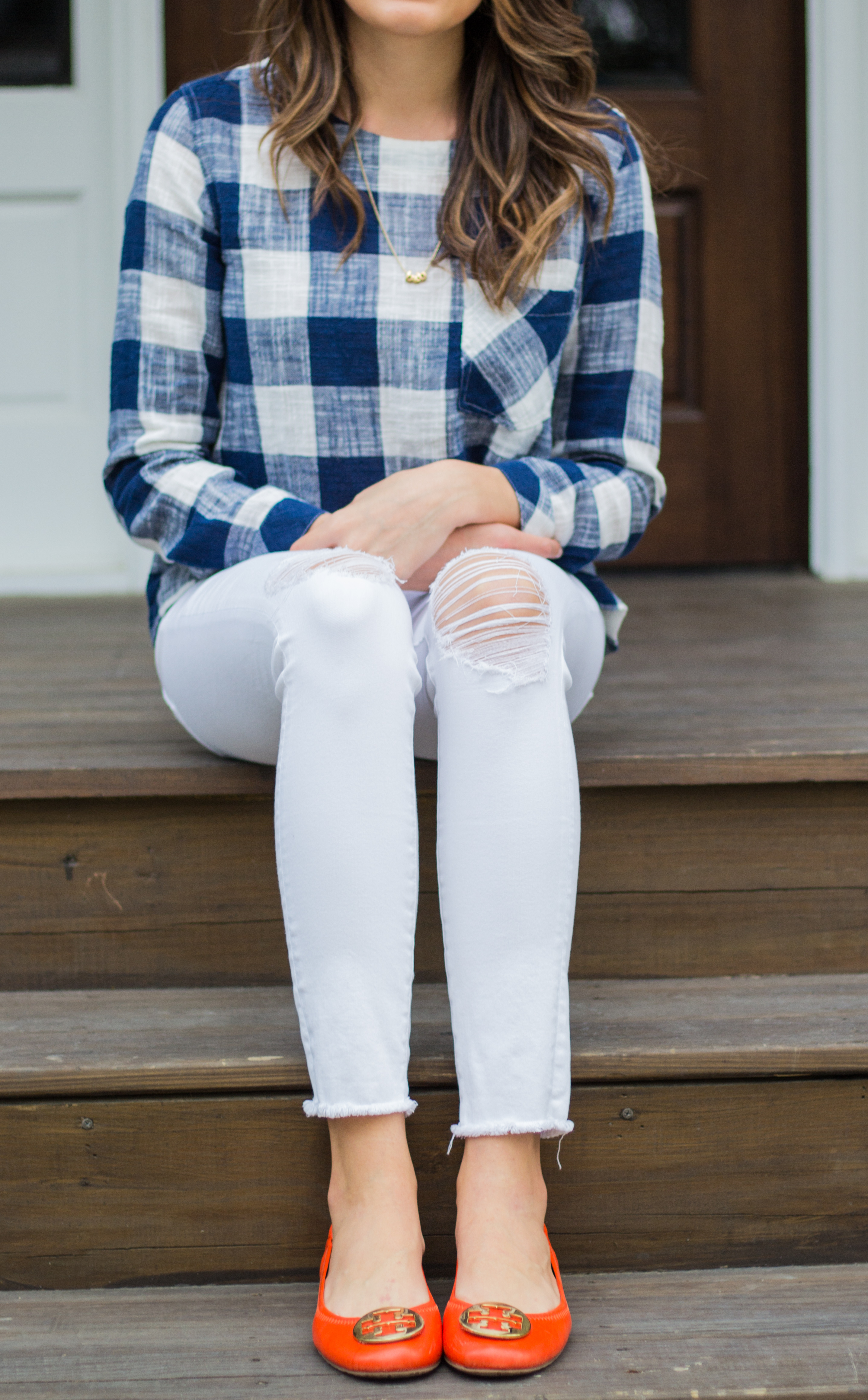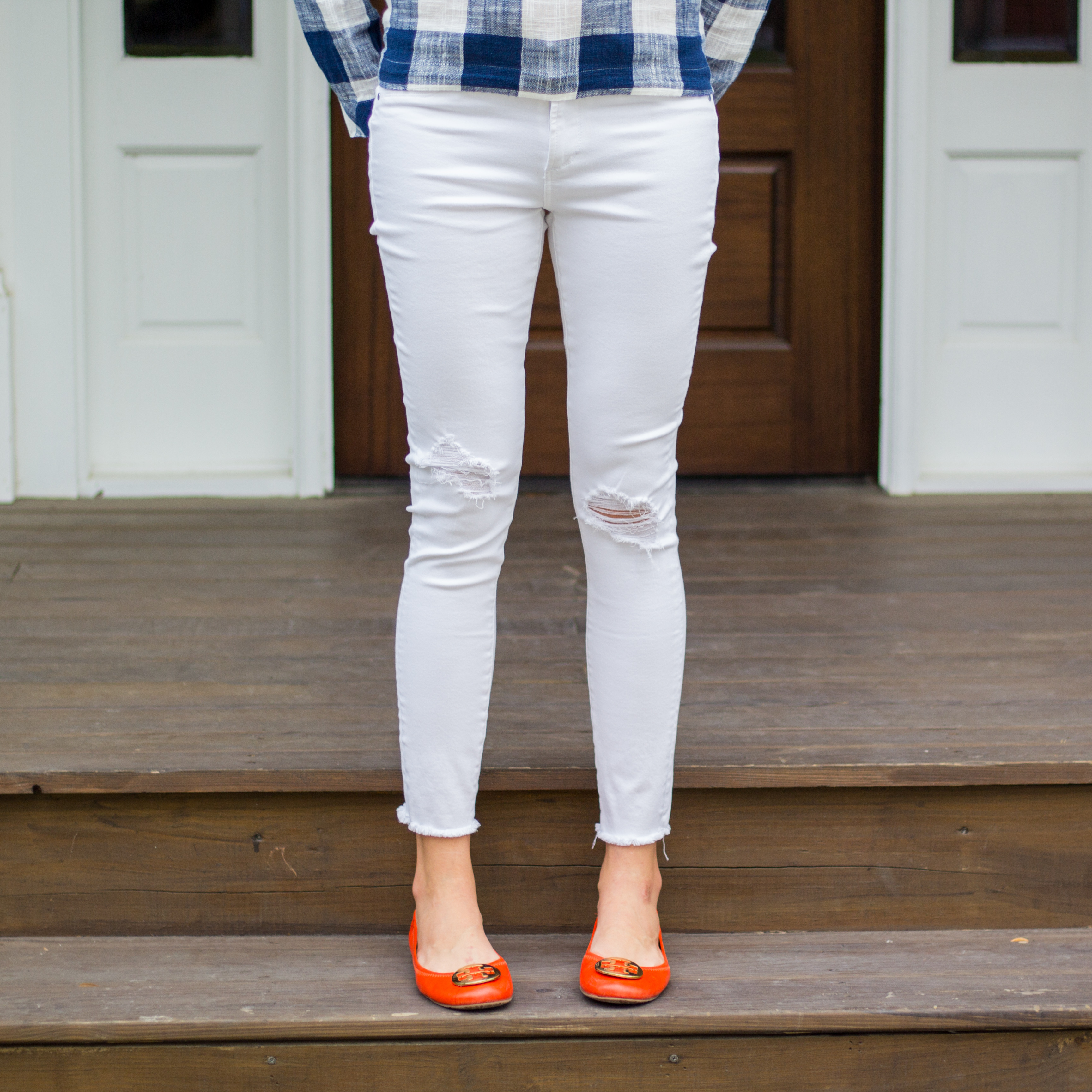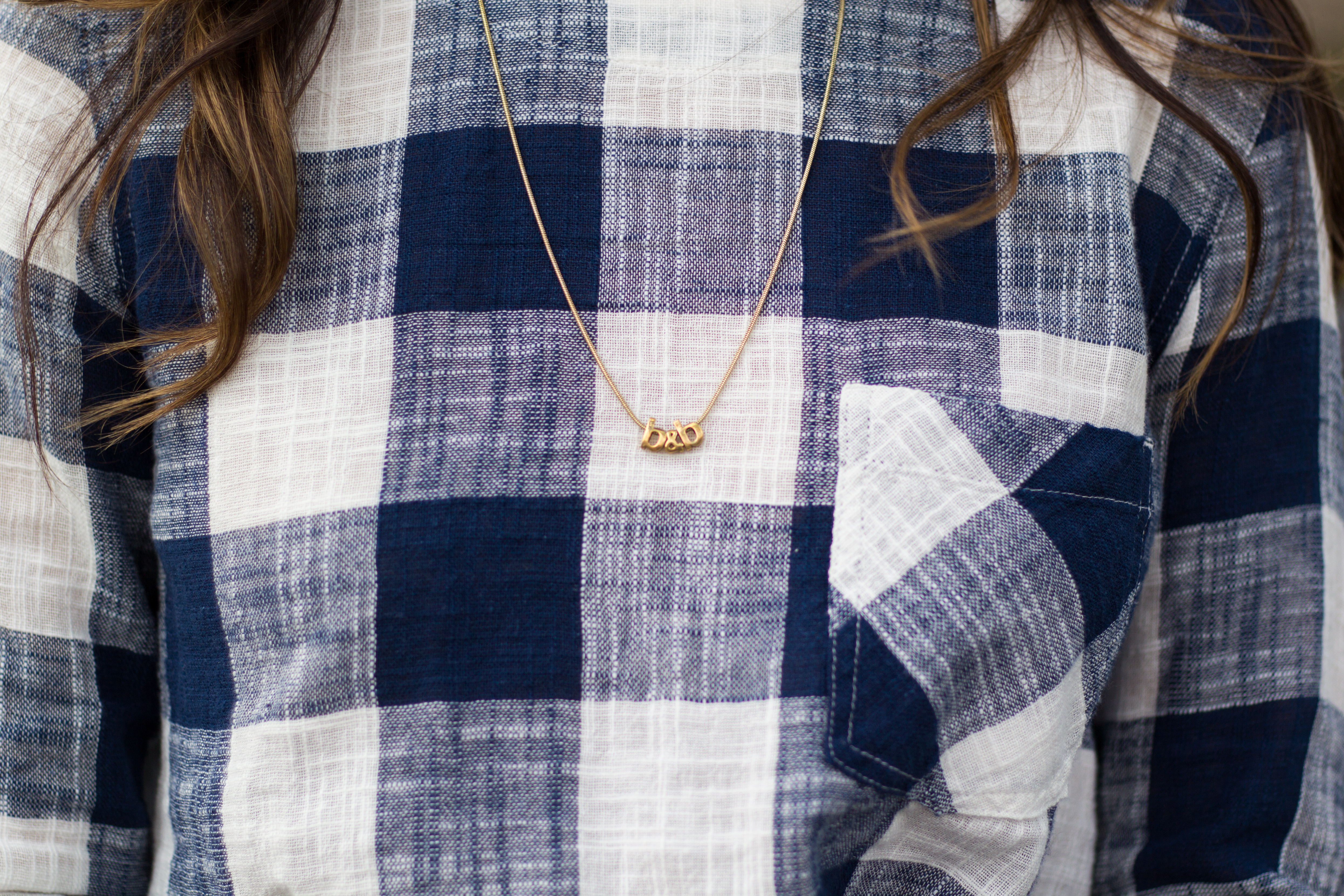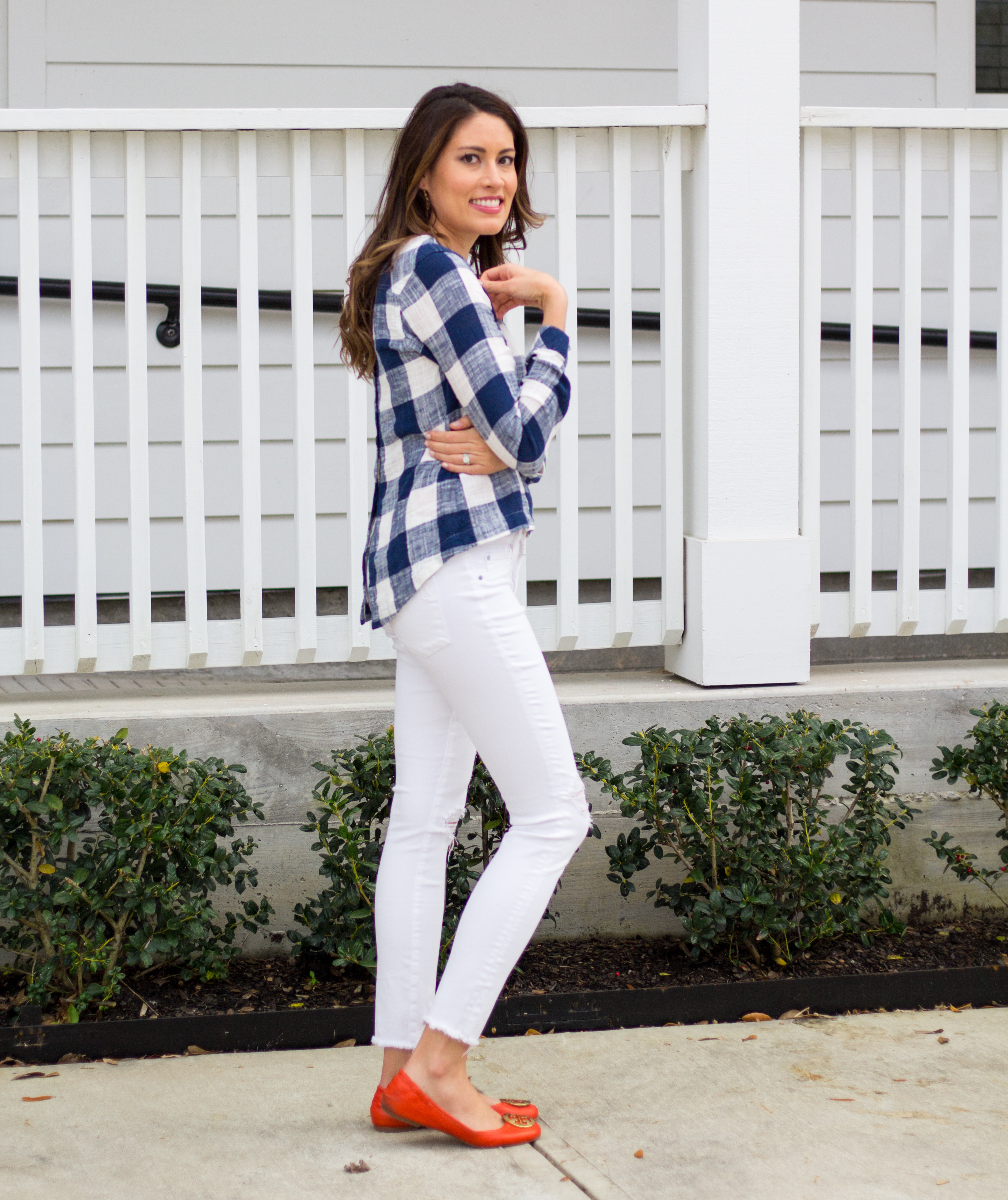 I feel like this outfit screams Southern mom-on-the-go. Even on the weekends, it seems like we're going a mile a minute. I can't tell you how many trade offs with Braden we did this weekend, picking him from Ben so he could run an errand or vice versa.
Let's face it: we pretty much skipped winter this year, so I'm busting out all the brights and whites.  I've always been drawn to navy and white combo so I definitely gravitate toward a gingham print. This long-sleeved top is really lightweight so it also would be perfect paired with white shorts when the days get even hotter in Houston Plus, it has this fun button-up back detail which makes it a little breezy. If you know me, I wear a lot of flats. It's just so much easier sometimes to prioritize comfort first. I tend to wear a lot of colored shoes, which always brings a little something extra to neutral outfits.
I LOVE white denim, and I recently picked up another pair that's only $59. I don't like to spend a lot on distressed denim, and this pair is SO soft. And, they're long enough. That's always an issue for me since I'm nearly 5'10 and pretty much all legs.
Outfit details: Gingham top | White distressed denim | Orange flats (old) similar here | B & B necklace (charms and necklace separate pieces)
I've linked to a few other gingham prints that I wouldn't mind having in my closet:
Gingham off-shoulder top |button up gingham | Navy gingham shirt for men – I have been to events to parties and multiple guys have  been wearing this shirt!

I know I am overdue on sharing the progress of the #lucasfamilyhome. A quick update on the home front: good news is we sold our current house, and we're closing at the end of March.  Totally need to start packing by the way. However, on the new house, that process is pretty much been a nightmare.  We've been having a lot of issues with our builder and therefore, we've experienced a ton of delays. It's extremely frustrating. So frustrating, in fact, that I've tried to sit down and write about it but I honestly just get really angry when I rehash the BS our builder has put us through. I will share more, but for now, I'll just say it's like having a second toddler.  Poor listening skills, lying to your face, selective retention, etc. Fun times. (I will say, Braden is really easy-going toddler, so I can't complain too much about my mini me.)