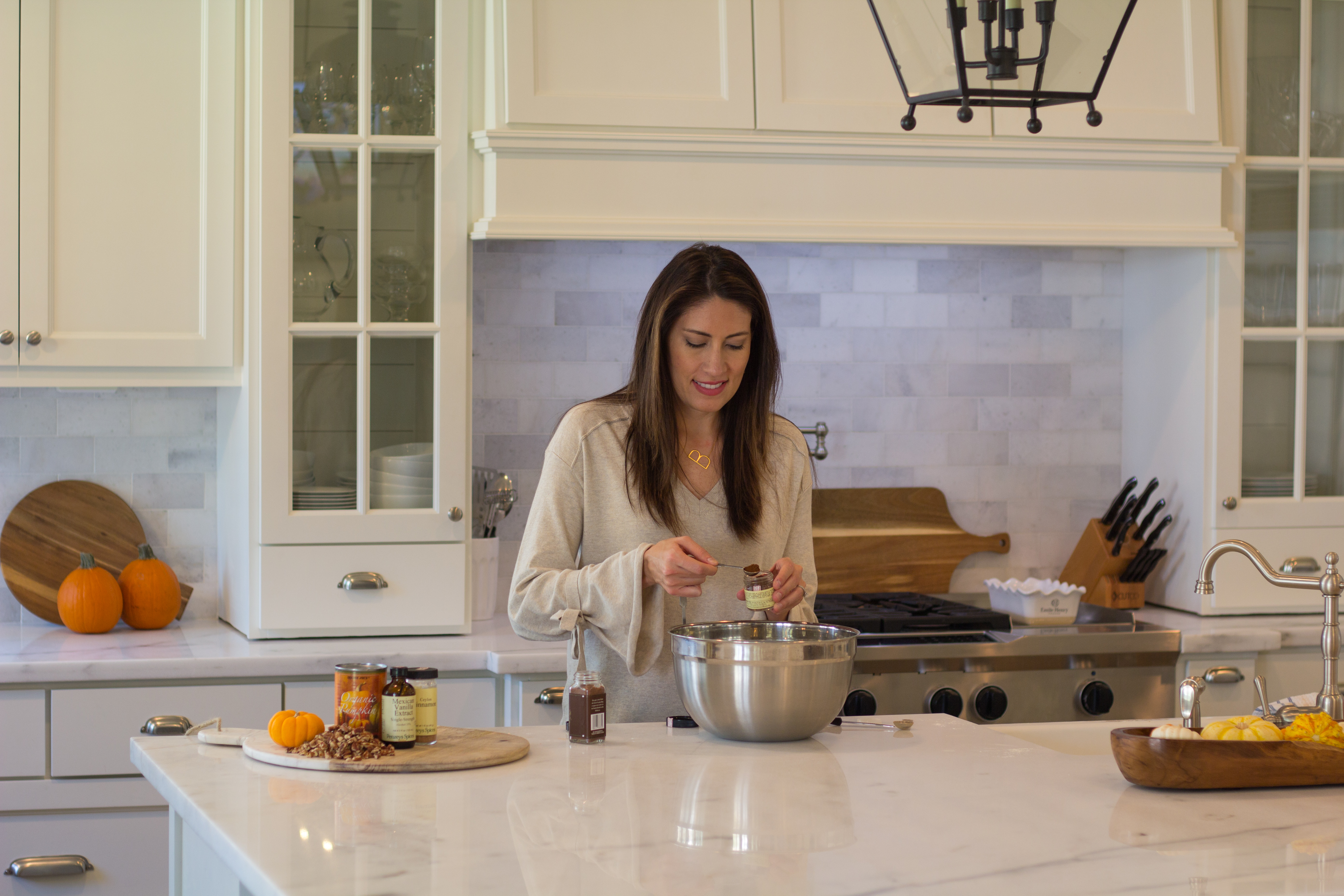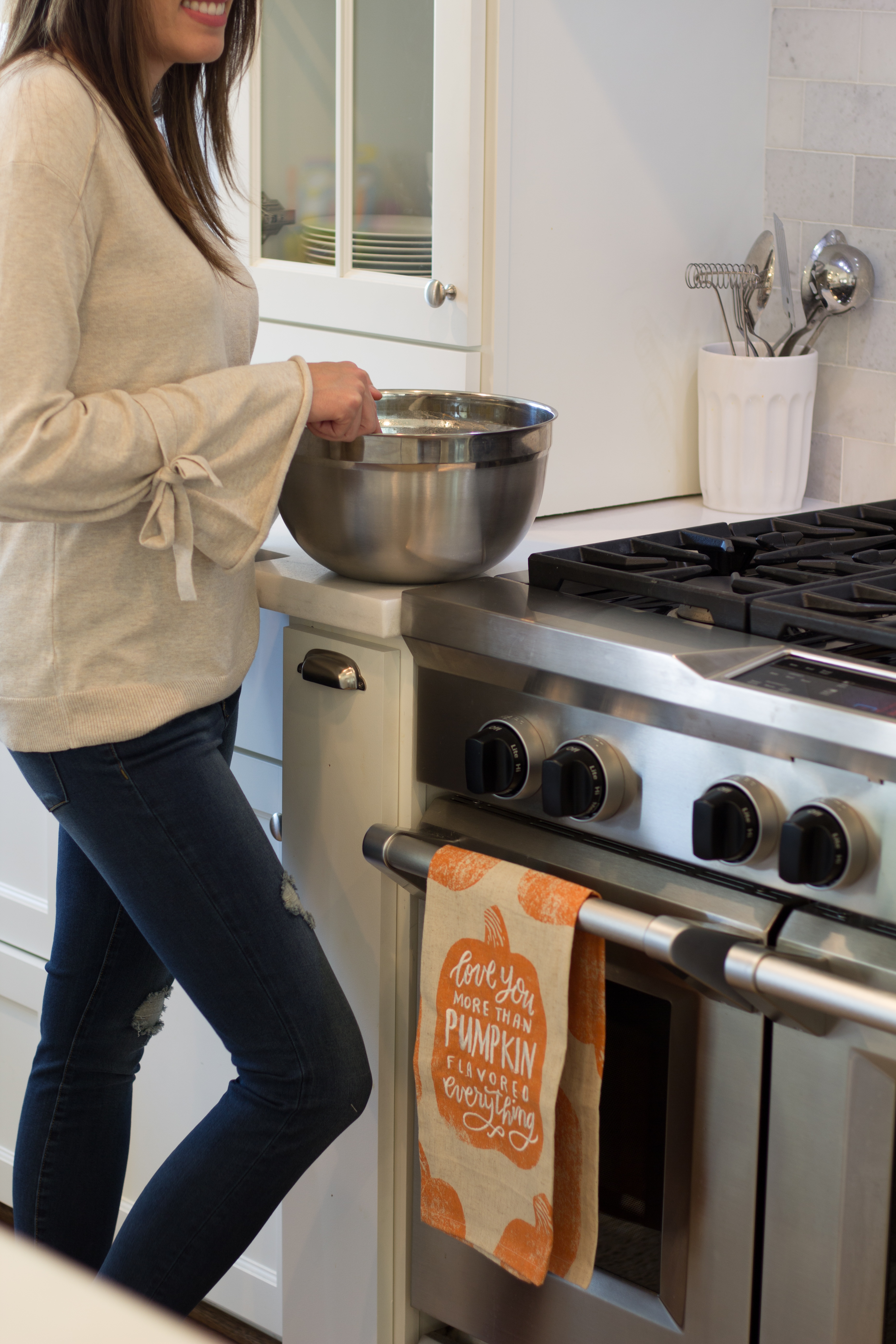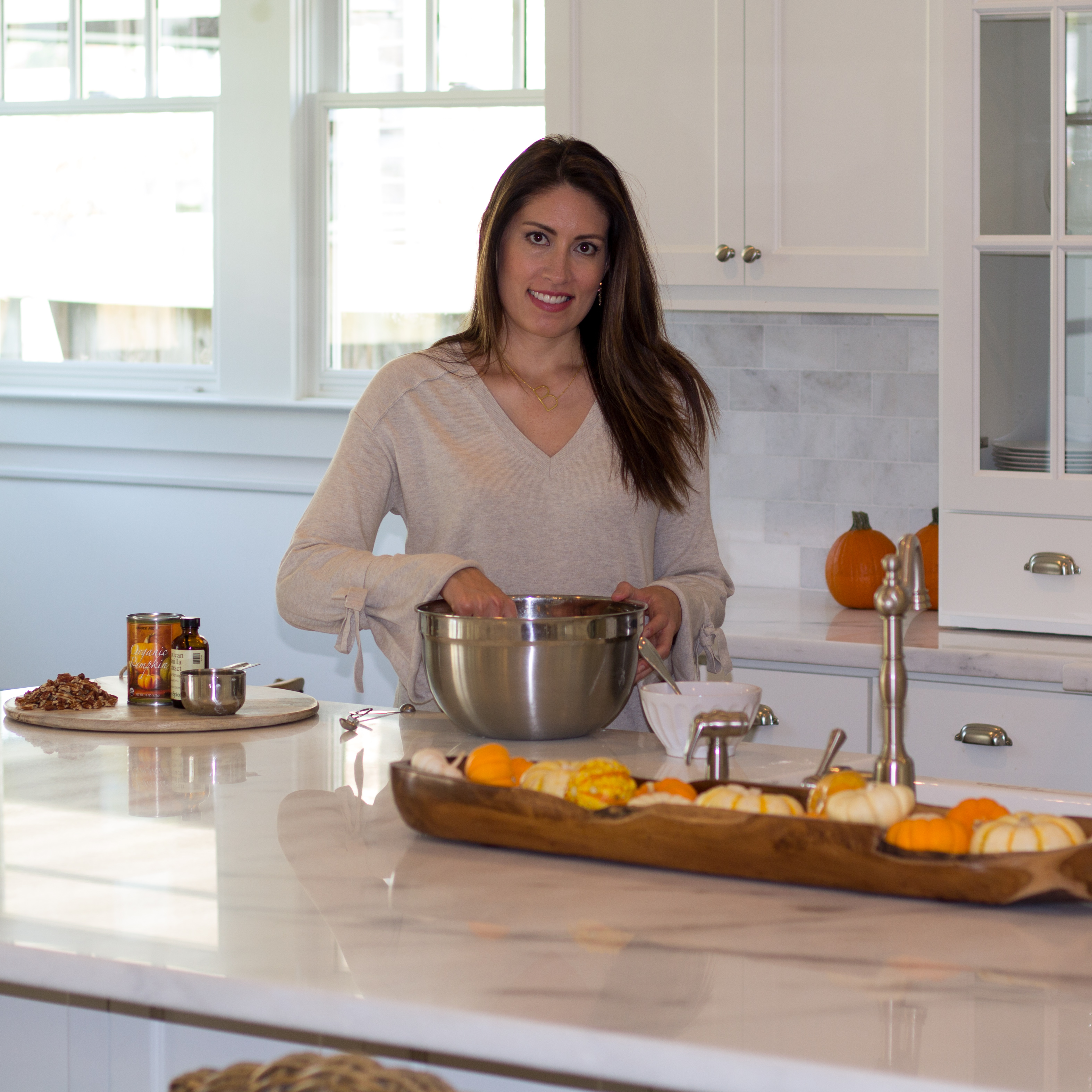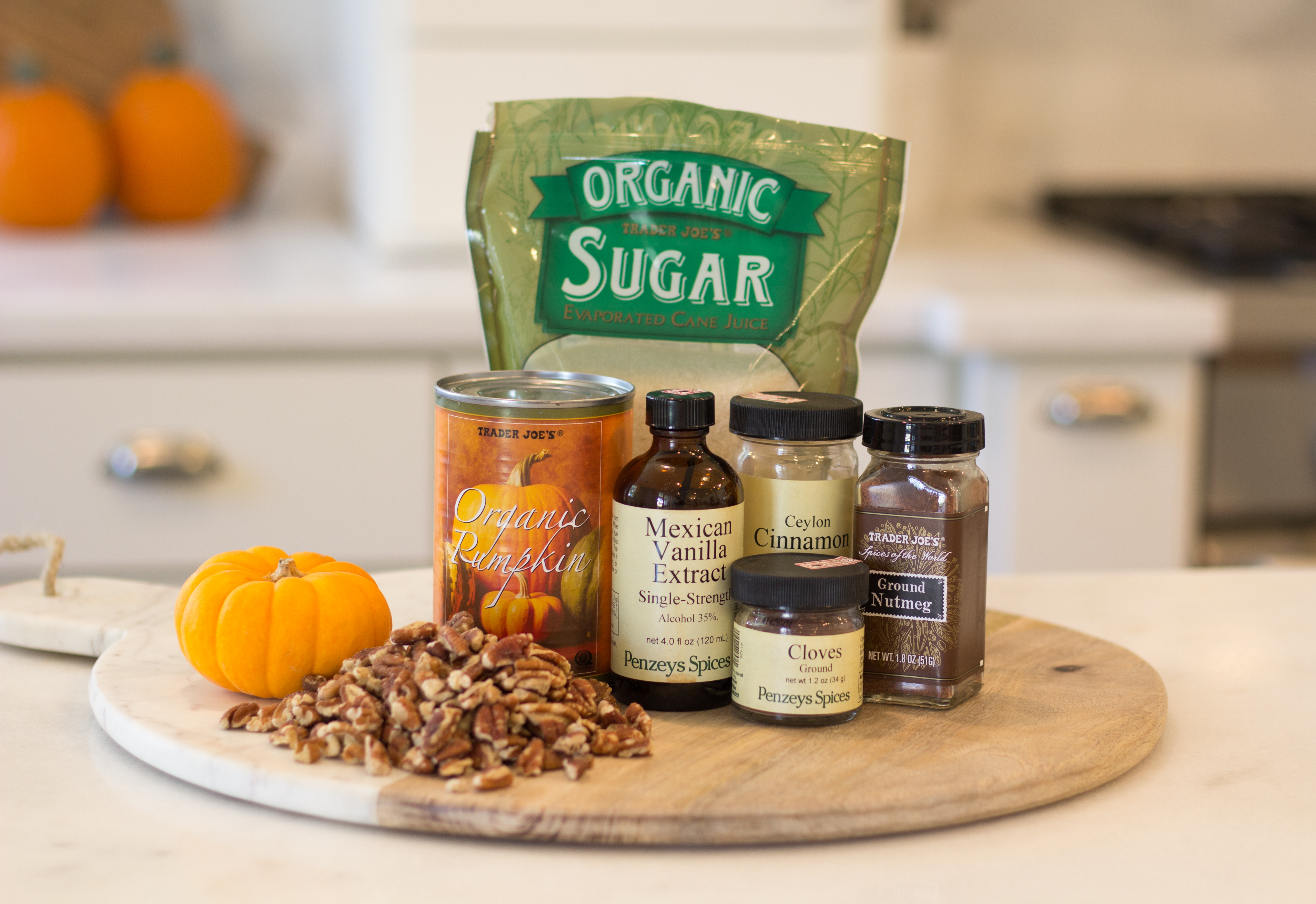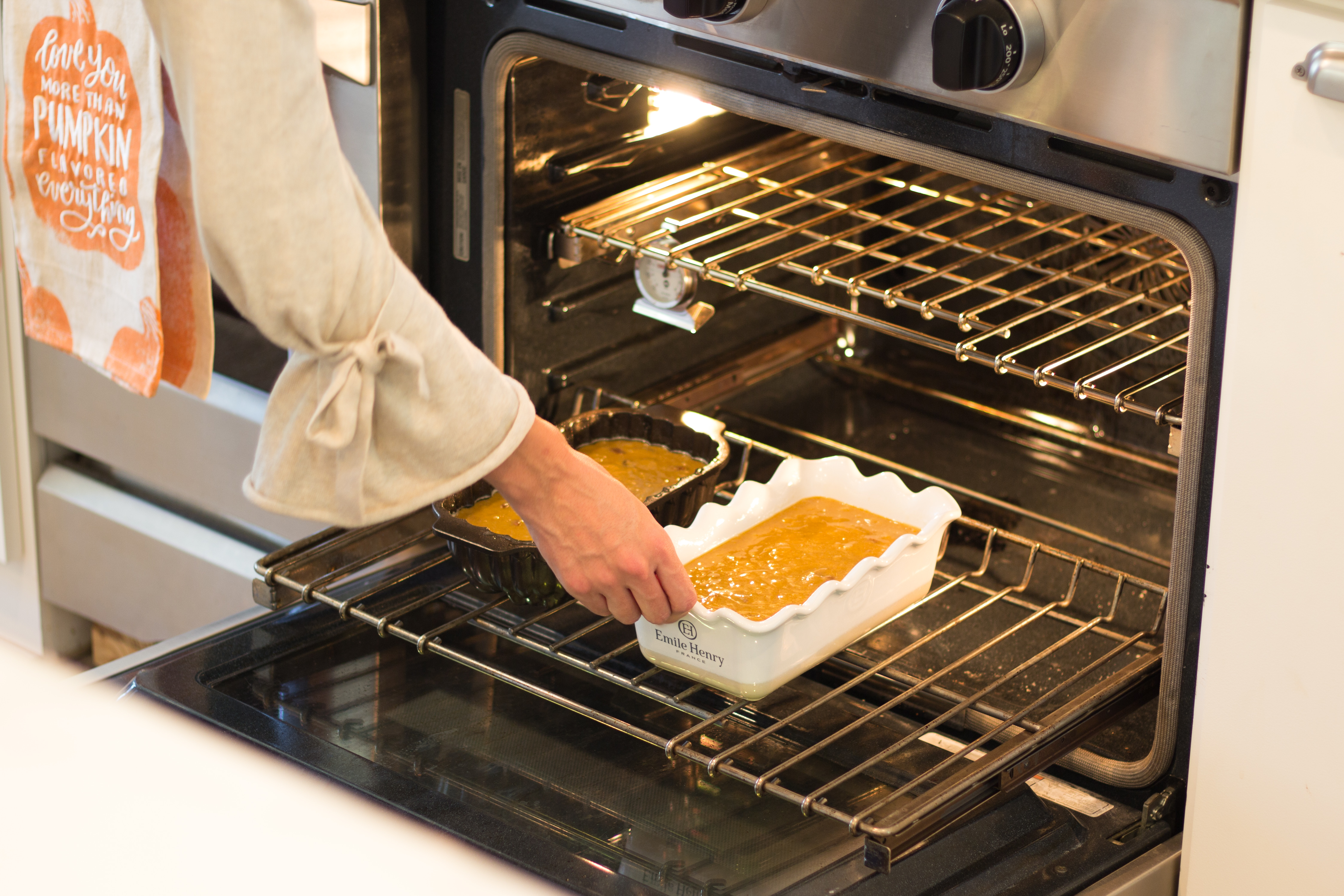 There are two things I believe you should go big or go home on: baked goods and cheese. I think lowfat or low-calorie homemade baked goods usually taste terrible or unsatisfying. Same on the cheese front. I would rather just indulge in something delicious and satisfying in a smaller portion so I don't feel ripped off.  Perhaps I just haven't encountered a good recipe for a lowfat or healthy cake, pie or bread that I like, so I am certainly open to suggestions. I feel this way about ice cream, too, but I think there are some good alternatives with fro yo and coconut milk ice cream. But, I stand by the belief that you live only once and you might as well use some sugar or butter instead of unsweetened apple sauce to make something taste yummy. 😉
I eat pretty healthy most of the time, which basically forces my family to eat healthy, but as we enter my favorite season of the year, I want to start baking some of my go-to recipes that are more of a splurge from our regular eating habits. The world calls this season fall or autumn, but seasons can be so hit or miss in Texas.
So, I like to call this pumpkin season!  'Tis the season for all things pumpkin, including this pumpkin bread my friend Jeanette shared with me years ago that I believe she got from her MIL. I've adapted it a little over the years since I've made it so much, and I've included those notes below. I try to eat organic most of the time, and I've made note of that below in the ingredient list, but use absolutely whatever is in your fridge.
I haven't met a single person who didn't LOVE this recipe. Braden is a big fan, and if he knows we have it, he'll request it multiple times a day until it's gone! It also makes such great gifts for friends, teachers, neighbors, coworkers, etc. I've passed the recipe along to a ton of people, so I thought it was only fitting to share it here as well.
Ingredient List
3 1/2 cups flour
3 cups organic sugar (I reduced from the suggested 3 1/2 cups)
2 teaspoons baking soda
2 teaspoons salt
1 teaspoon baking powder
2 teaspoons nutmeg
1 teaspoon nutmeg
1 teaspoon allspice
1/2 teaspoon ground cloves
4 large organic eggs, beaten
1 cup water
1 cup vegetable oil ( I have also used Canola oil and it turns out the same.)
2 teaspoons vanilla ( I use Mexican vanilla  – my fave which I have also used in this recipe.)
1 15 ounce can organic pumpkin ( I stock up on Trader Joe's canned organic pumpkin every year!)
1 cup chopped pecans
Directions
Sift dry ingredients together. Add remaining ingredients; mix well. Pour into 2 well greased and floured loaf pans. Bake 1 hour at 350 degrees.* Test with toothpick. Can be frozen for later use. (I've never done this but I'm told you can.) Refrigerate after defrosting.
*Some ovens vary. My oven tends to be on the quicker side, and I just watch it and it usually ends up around 50 minutes bake time. It also depends on the loaf pans. When I make mini loafs, they definitely take less time.
I love this fall loaf pan my friend gifted me a few years ago. Williams Sonoma still has it and it makes such a pretty loaf perfect for the fall season. Another pan I love is this ruffled loaf pan. Also, I  always stock up on decorative, disposable mini loaf pans every time I'm at HomeGoods. These are perfect for teacher gifts, which apparently must be given at all times throughout the year. Who knew? I'm kidding (sort of). I didn't discover this until this past year, so I'm all about the homemade baked goods as gifts since it's something I can easily whip up with very little notice since I  seem to forget that I need to do this until the night before. Also, this kitchen towel, y'all. Kind of the most adorable pumpkin thing I've picked up as of late. How cute would this be as a gift with some homemade pumpkin bread?!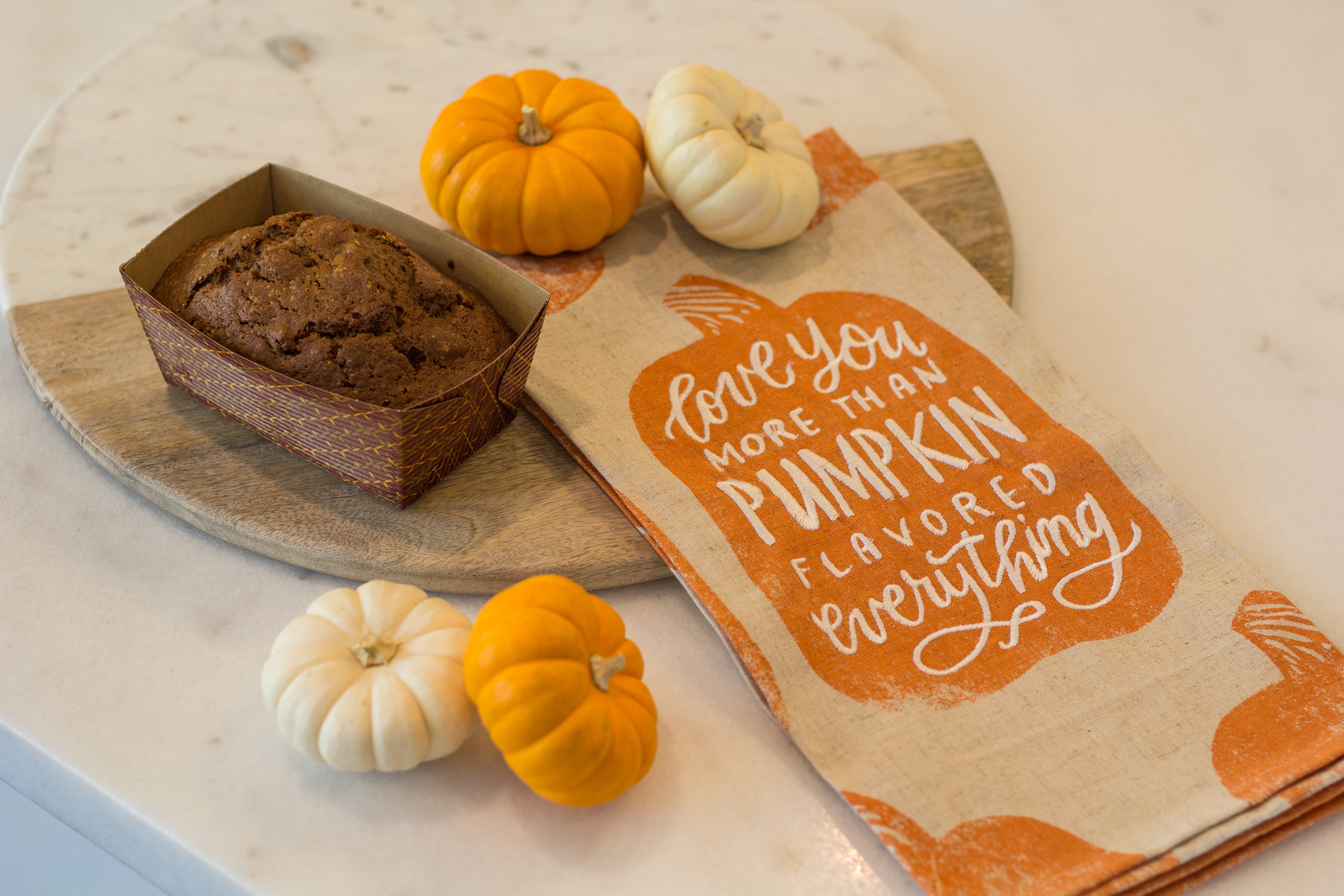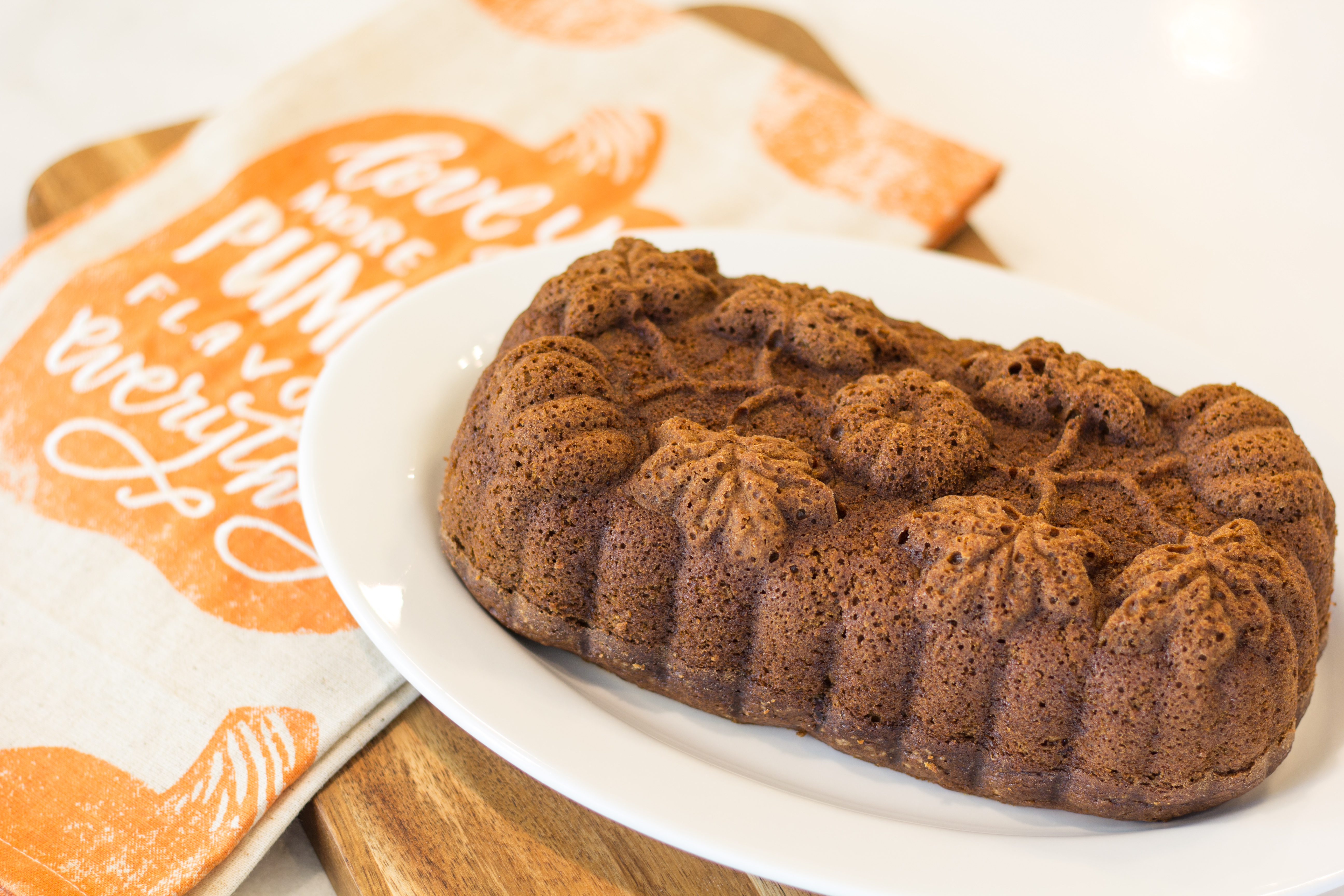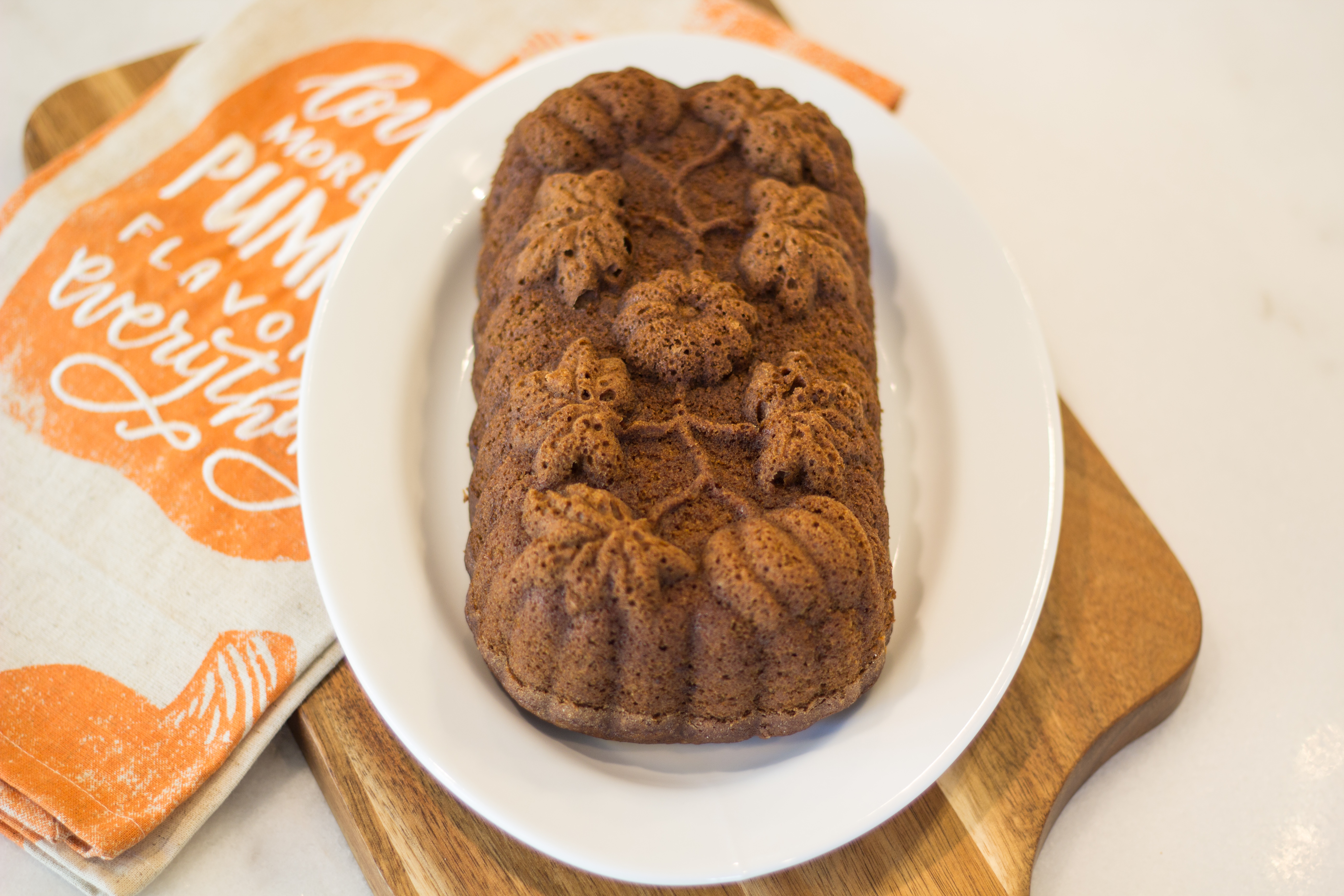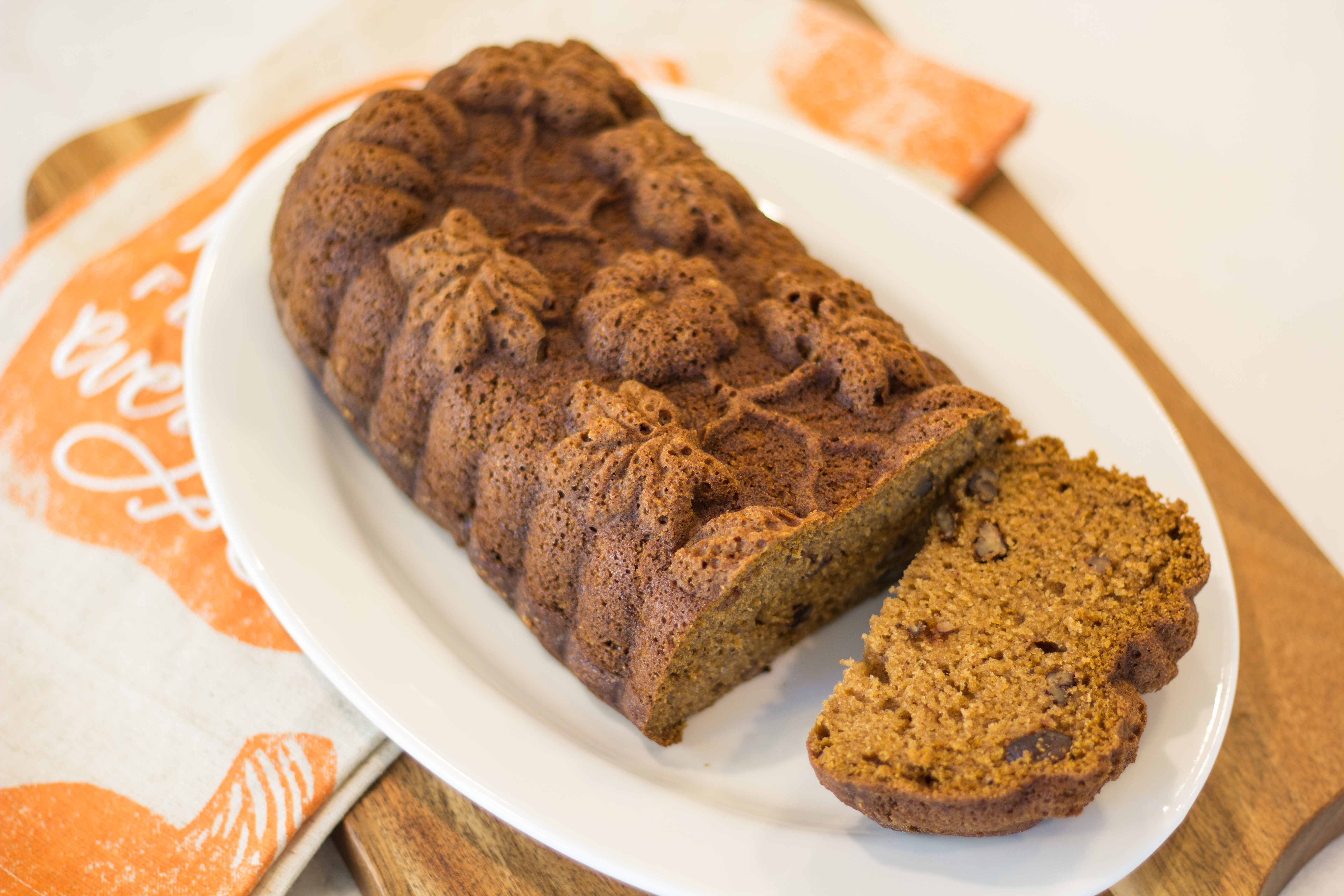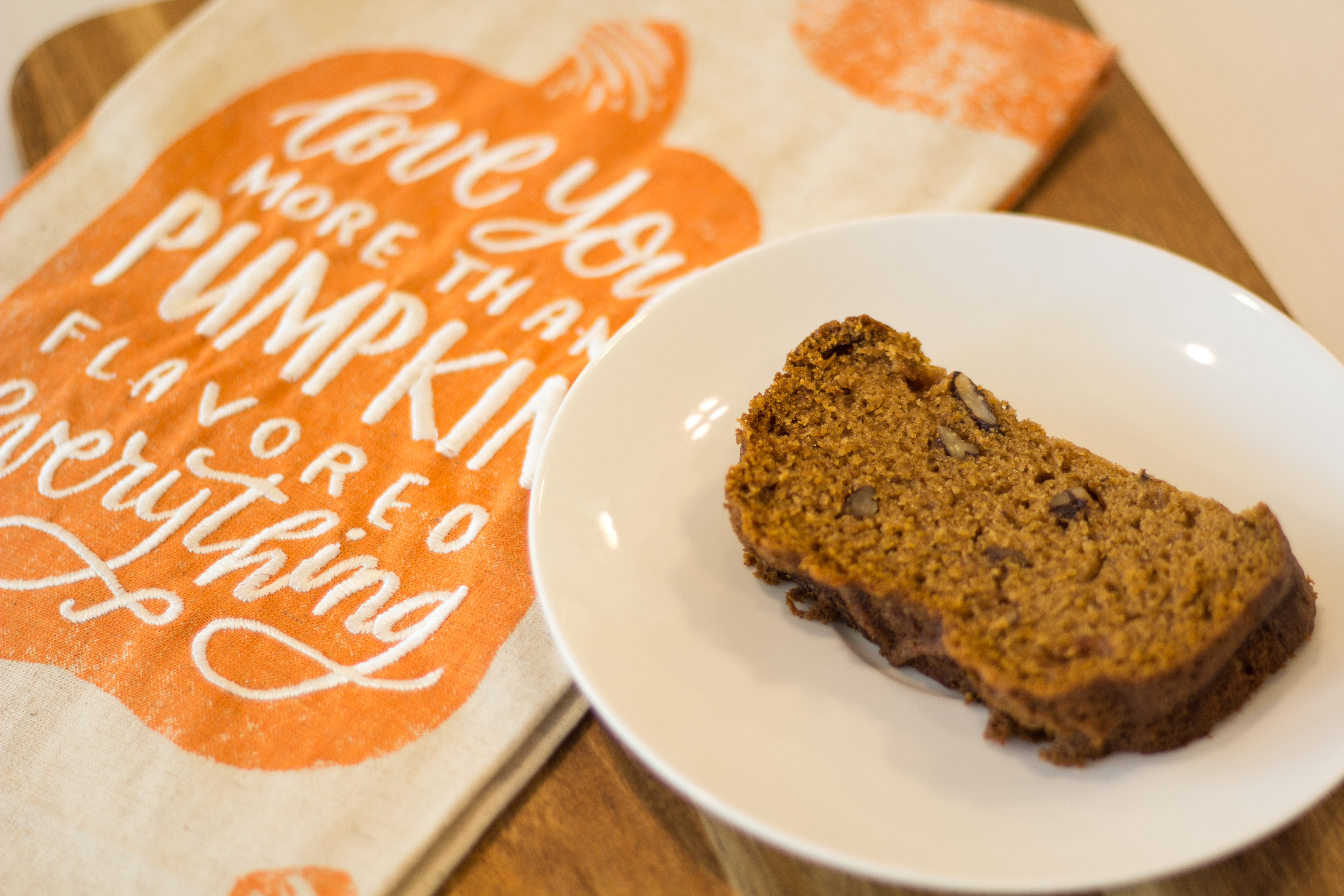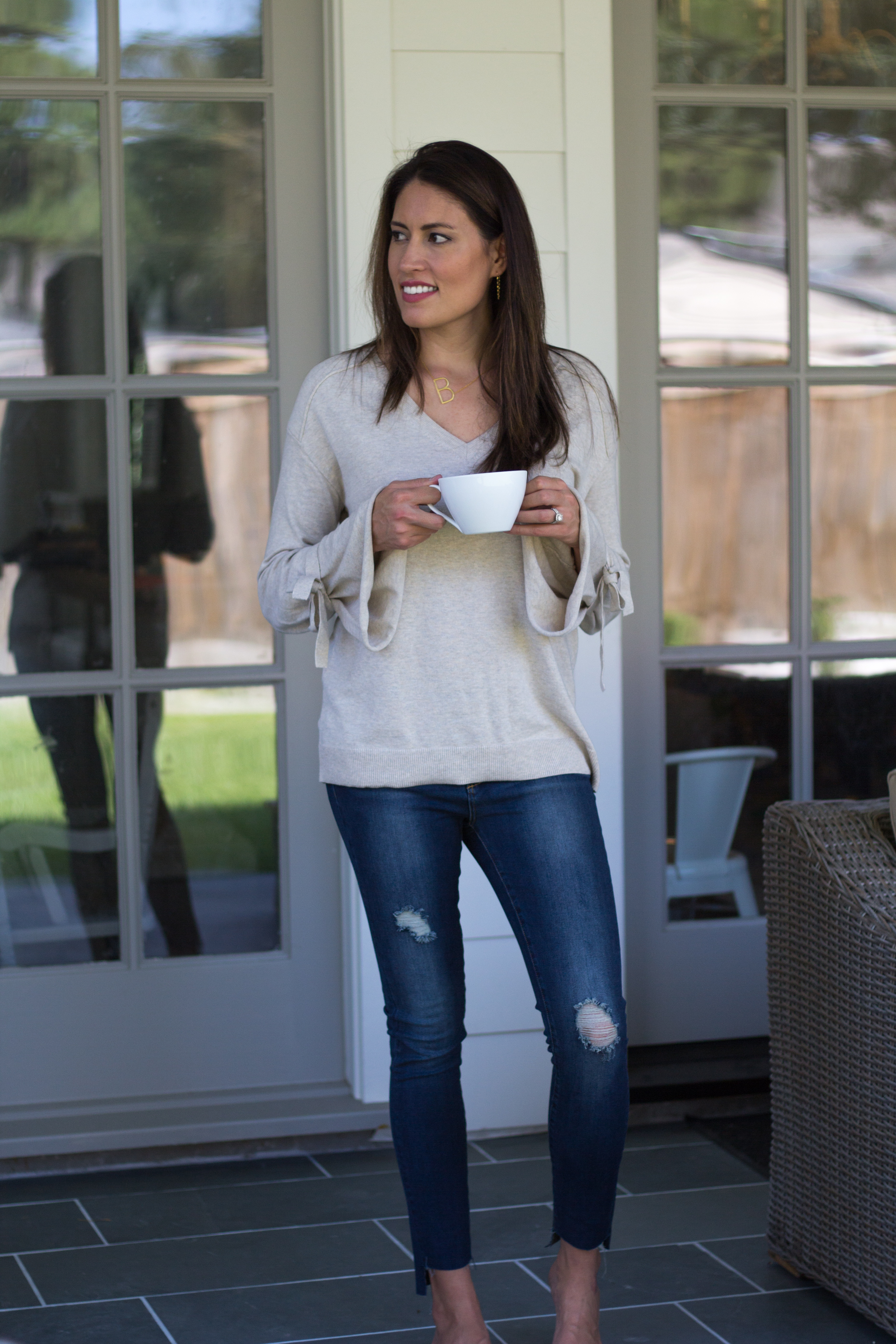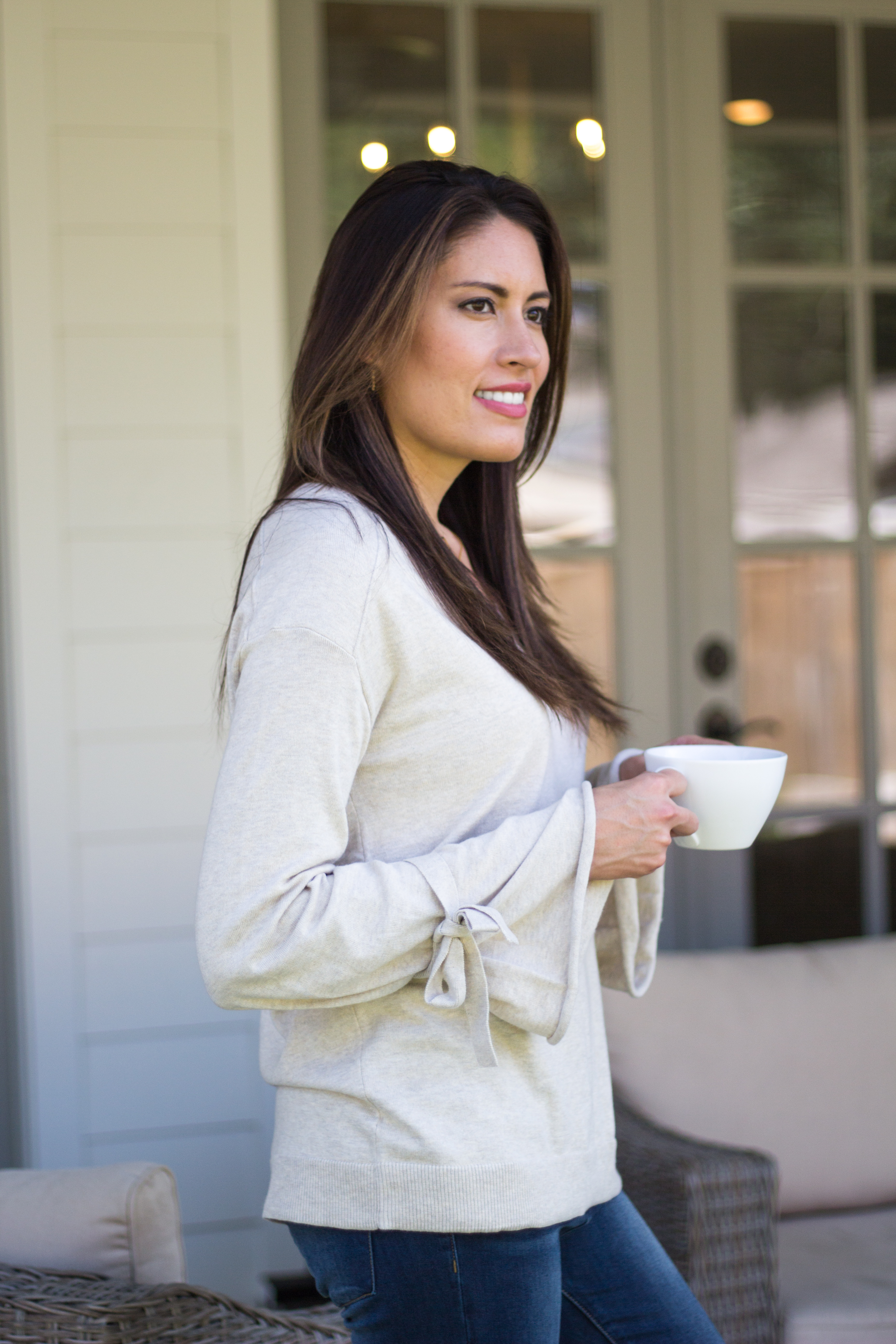 Breaking out the fall clothes
Pumpkin season also means cozier fall clothes. I love this tie bell sleeve sweater in an oatmeal color. It's pretty lightweight, so it's very wearable right now. I love the tie detail on the sleeves- very on trend right now, but the color of this sweater still makes it classic so I know I'll wear it beyond this season. The creamy color makes it versatile for wearing with normal denim or colored denim. These jeans are so comfy and are less than $70! The hem makes them ideal for wearing with ankle booties. I've worn this top with wine-colored denim and some burnt orange jeans (two of my fave fall hues!), too.
fall loaf pan with leaves | pumpkin kitchen towel | mini loaf pans (similar) | marble serving board | tie bell sleeve top | Jeans | necklace
Let me know if you have any pumpkin recipes or other fall recipes I should try. I love to cook this time of year, and I plan to share more recipes soon!
LL